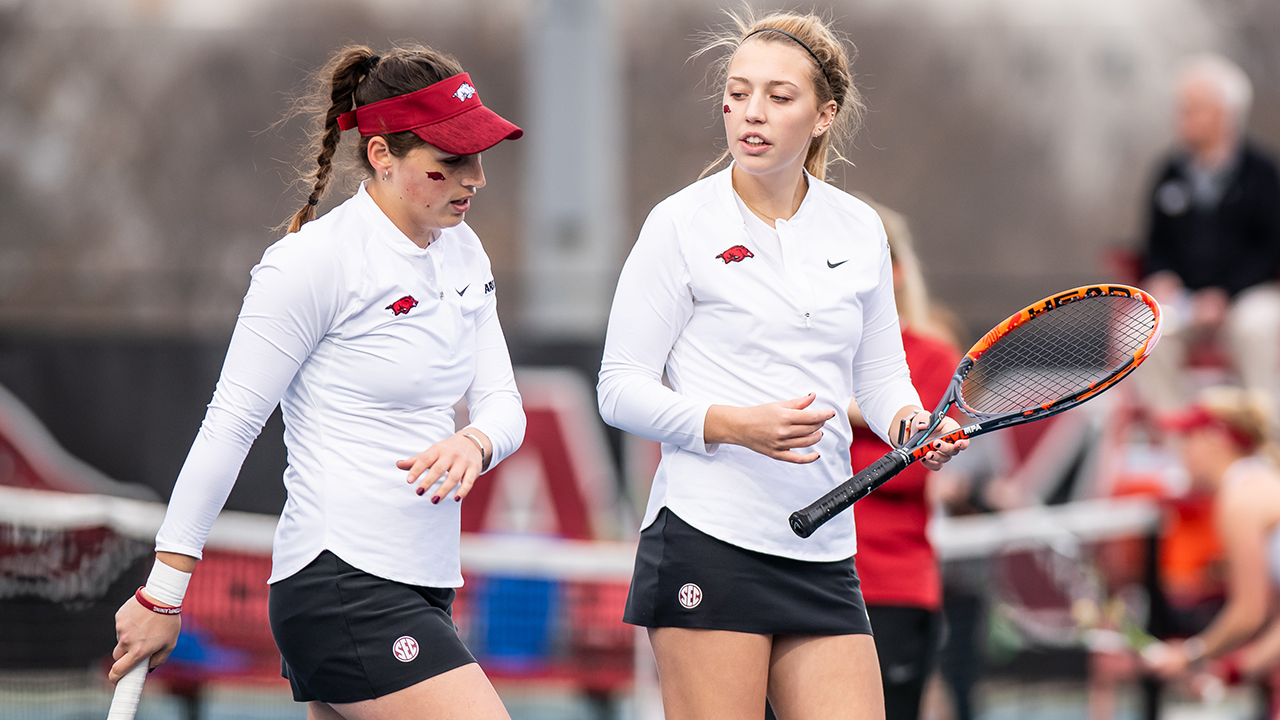 Arkansas To Close March Play in Mississippi
FAYETTEVILLE, Ark.- The Arkansas women's tennis team will close out March play on the road, facing Ole Miss and Mississippi State this weekend.
The Hogs are coming off a tough weekend, falling 4-3 in two heartbreakers to No. 21 LSU and No. 11 Texas A&M. Despite the two losses, Arkansas hung tough and picked up two singles wins against ITA ranked players. No. 79 Tatum Rice defeated No. 106 Jayci Goldsmith, while No. 115 Martina Zerulo defeated No. 50 Katya Townsend after rallying from a first set loss.
Rice leads the team in singles play with ten wins, primarily at the No. 2 position, going 3-5 against ITA ranked opponents. Zerulo and Miruna Tudor come in second in singles play with both Razorbacks recording eight wins.
Arkansas is one-for-seven since opening SEC play, with three losses being 4-3 decisions against top-50 teams.
Ole Miss is 6-7 (3-4 SEC) on the season, dropping its last two matches. This will be the 39th meeting between the two teams, with the Rebels holding a 26-12 series advantage.
Mississippi State is 11-8 (2-5 SEC) this season and will host Missouri prior to hosting the Hogs. This will be the 29th meeting between the teams, with the series split at 14-14.
First serve in Oxford, Miss. is scheduled for 3 p.m., while first serve at the A.J. Pitts Tennis Centre is slated for 1 p.m.
For more information on Razorback women's tennis, follow @RazorbackWTEN on Twitter.