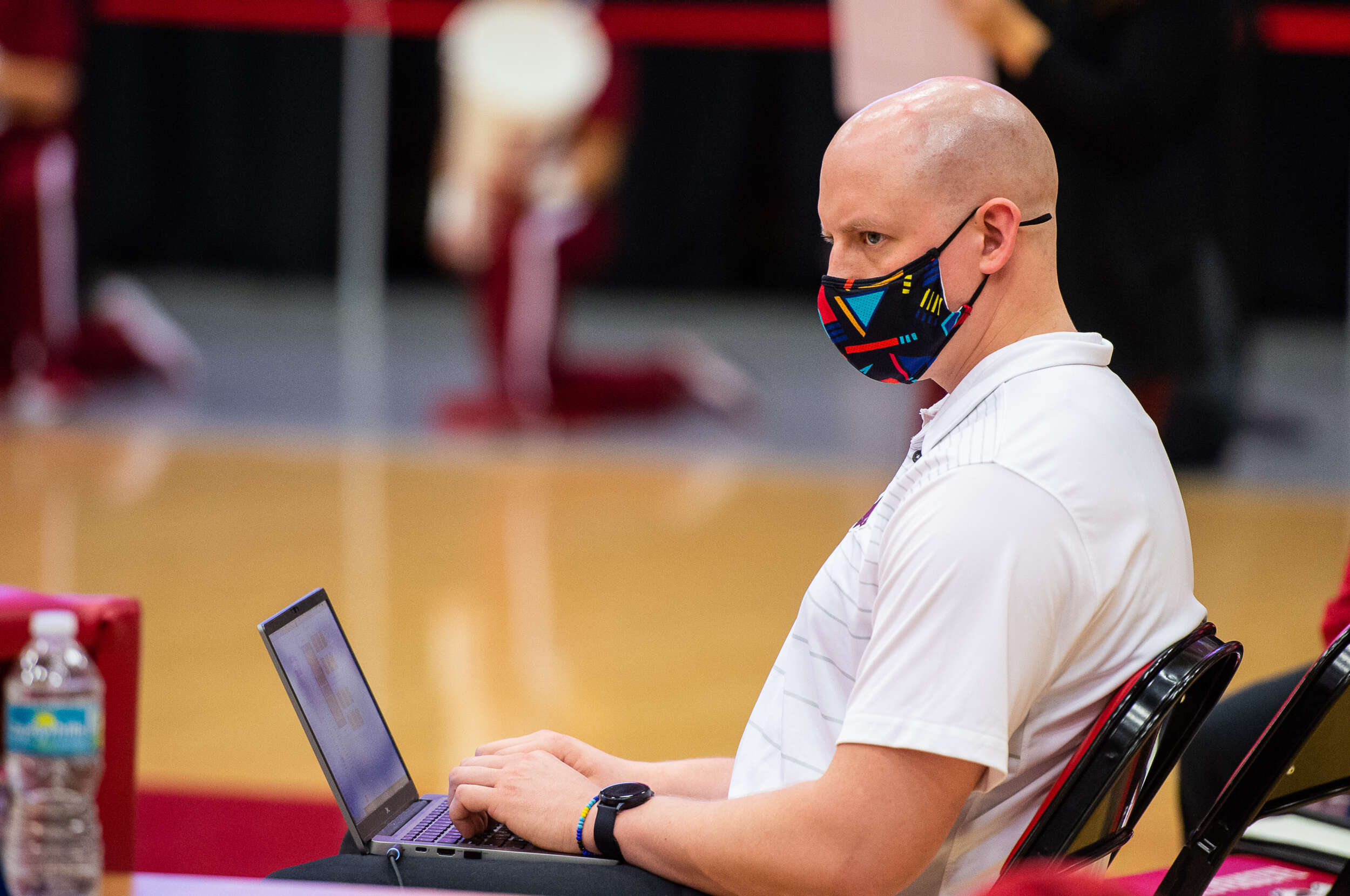 Arkansas Volleyball Elevates Rynd to Director of Operations, Roth Takes High School Coaching Role
The Razorback volleyball program has announced upcoming changes to its support staff.
Director of Operations Whitney Roth is moving on to become head volleyball coach at Lincoln Northwest High School in Lincoln, Nebraska.
Roth, a Gering, Neb. native, was with the Arkansas program for four years and served one season as a volunteer assistant at Texas A&M Corpus-Christi before her arrival in Fayetteville.
Whitney will build the program at Lincoln Northwest from the ground up as the school, and volleyball team, is brand new. She will also work as a physical education teacher there.
"On behalf of our program, I would like to thank Whitney for her commitment to our staff and student-athletes. Whitney helped us navigate an extremely challenging time these past two seasons," head coach Jason Watson said. "She, as she has done throughout her tenure here, put the needs of our student-athletes above all else. I'm not sure her future team and school knows what a treasure they have in Whitney. She will be profoundly missed."
Filling Roth's position is Andy Rynd. A returning Razorback, he joined the program for Watson's first season in August 2016 as volunteer assistant coach. Rynd stayed with the team through the 2017-18 slate.
Andy then came back to Fayetteville last fall for the 2021-22 season as a graduate assistant where the team finished 10-8 in conference play and went 20-11 overall. The Hogs embarked on their first postseason journey in eight years in 2021 with an NIVC bid, in which Arkansas advanced to the third round.
Rynd is a 2015 graduate of Bowling Green State University and served one season as the Director of Operations with BGSU's volleyball program before beginning his first round with the Razorback staff.
"With change comes opportunity, and we are excited to elevate Andy Rynd to our Director of Operations position. Andy, in his second stint with us, will oversee and develop our video and analytics operation," Watson said. "He has proven to be a relentless learner and we're excited he's agreed to remain a part of our staff."
More Information
Visit ArkansasRazorbacks.com for the latest information on all things Arkansas Volleyball. You can also find the Hogs on social media by liking us on Facebook (Arkansas Razorback Volleyball) and following us on Twitter and Instagram (@RazorbackVB).