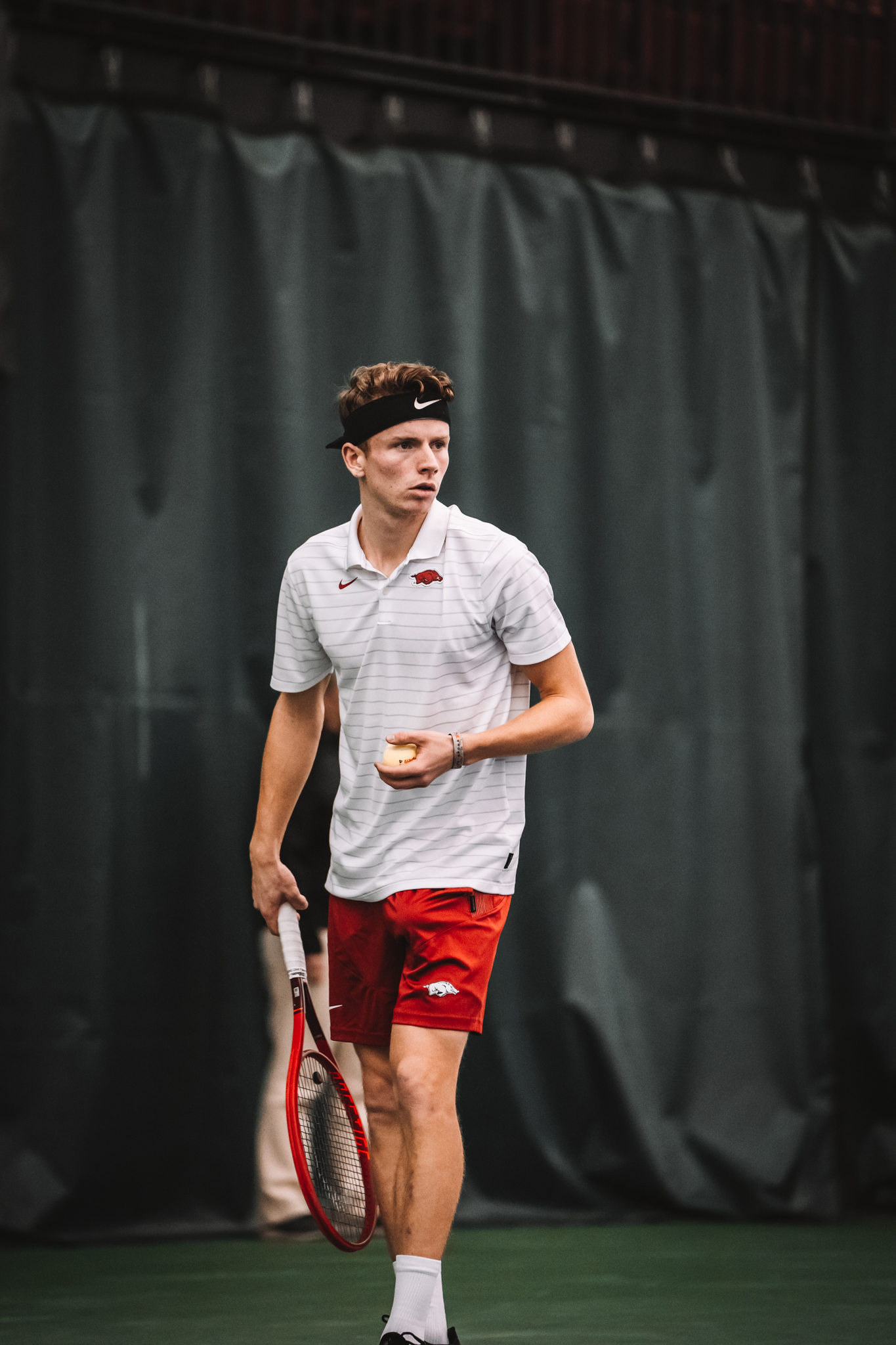 Burdet Falls in Pre-Qualifying at ITA All-Americans
TULSA, Okla. – The Arkansas men's tennis team continued play at the ITA All-American Championships as junior Adrien Burdet completed play in the pre-qualifying round on Sunday.
The Bern, Switzerland native won his first two matches on Saturday to advance to the pre-qualifying round of 128. Burdet faced South Carolina's Casey Hoole, having to win one more match in order to continue play in the qualifying draw of the tournament. Hoole came out running, taking two straight sets over Burdet, 6-3, 6-4, to win the match with Burdet completing his run in the tournament.
The Razorbacks will continue play at the ITA All-American Championships tomorrow, with junior Melvin Manuel playing his first match of the tournament in the qualifying draw at 9 a.m. against Theo Dean of Yale.
For the latest information on all things Arkansas Men's Tennis, follow the Hogs on social media by liking us on Facebook (Arkansas Razorback Men's Tennis) and following us on Twitter and Instagram (@RazorbackMTEN).