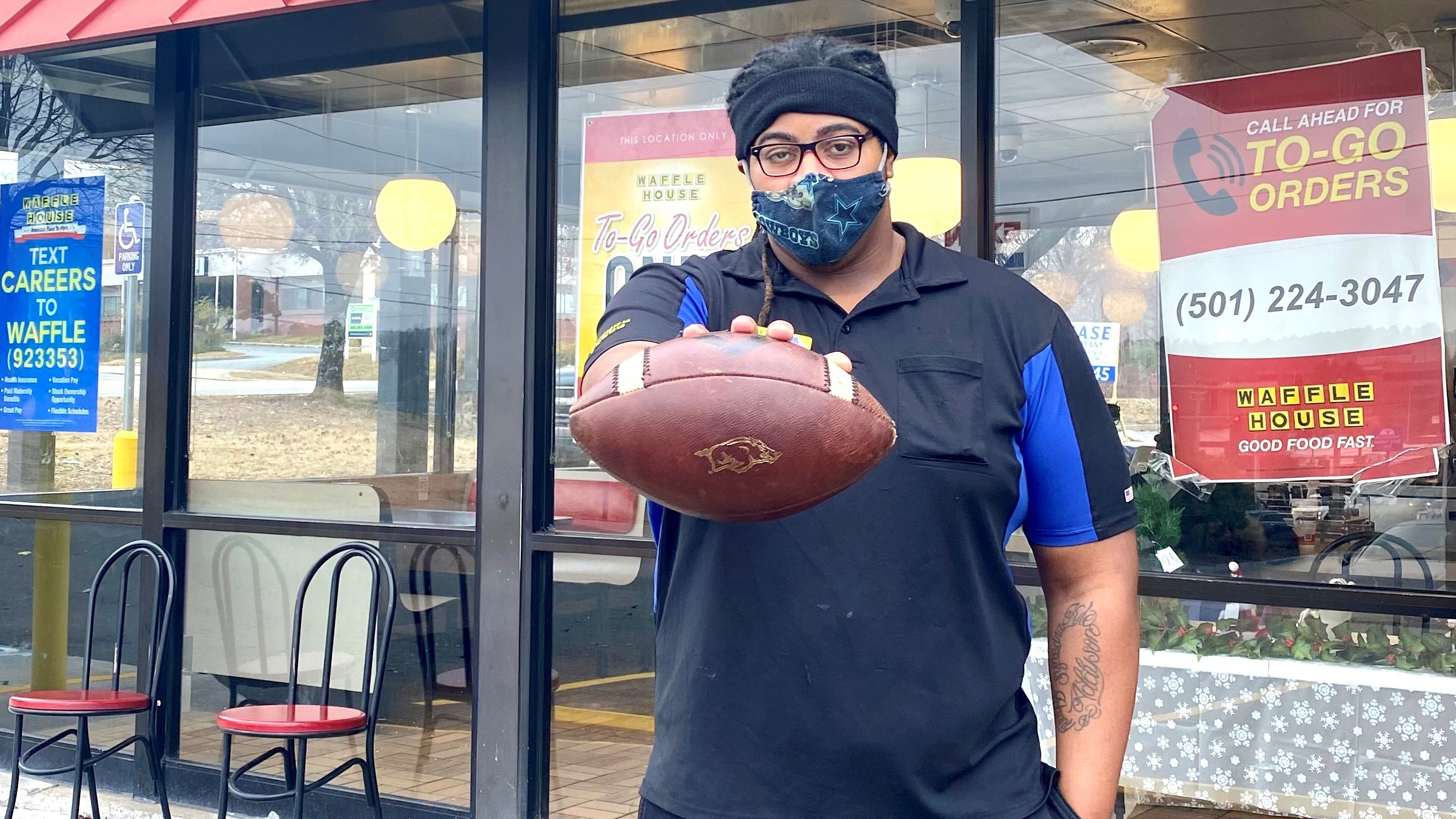 Catching up with former Hog Johnny Gibson
We caught up with former Arkansas football player Johnny Gibson to check on his transition into the working world with Waffle House.
How did playing football at the U of A help you in your current role with Waffle House?
Playing football for the University of Arkansas taught me more each year but one word that stuck out to me was, discipline. Learning from Coach Herb about being disciplined on your time and how you work has definitely helped me during my time with Waffle House. He would always tell us to show up 15 minutes early for anything we had planned. Football also taught me to learn each role before taking on being a leader. Follower first, leader second. Learning about how to do something before being the teacher of it will only make you better and more respected.
In football you deal with different egos as well. Many guys come from places where they were the best in their town or state. Learning how to handle people with different egos is something I learned while playing football and I feel better equipped managing my own Waffle House team because of what I learned.
How did you find out about Waffle House?
I found out about Waffle House at the Athletic Career Networking Event that the University of Arkansas put on one night, back in the fall of 2019. While I was there, I spoke with the Recruiting Director for Waffle House and after our conversation I knew it would be, not only a good personal move, but a great career move with upward mobility.
What did you enjoy most about playing football at the U of A?
Away games! You are going into an atmosphere that grows the team, the program, and yourself. You are walking into a stadium where the majority of fans are rooting against you, so getting to defy the odds and possible win is an incredible feeling. You are not always supposed to win away games, so playing with your brothers and taking down a team on the road is huge. To quote Coach Pittman from this year "Whoever we had on the plane is all we need." That could not be truer especially when you know the whole team has each other's back.
If you could give advice to someone about to graduate, what would that be and why?
Keep an open mind and do not rush into anything. Don't feel like you have to rush into your dream job to be successful. Take time to mature and learn about other opportunities and eventually your dream job will come to fruition. It takes time to learn about life and business. Patience is key and not getting ahead of yourself right before graduation is beneficial. I did not think I would have worked for Waffle House but after getting hired I have learned a great deal about business, people and how to manage everything in-between.