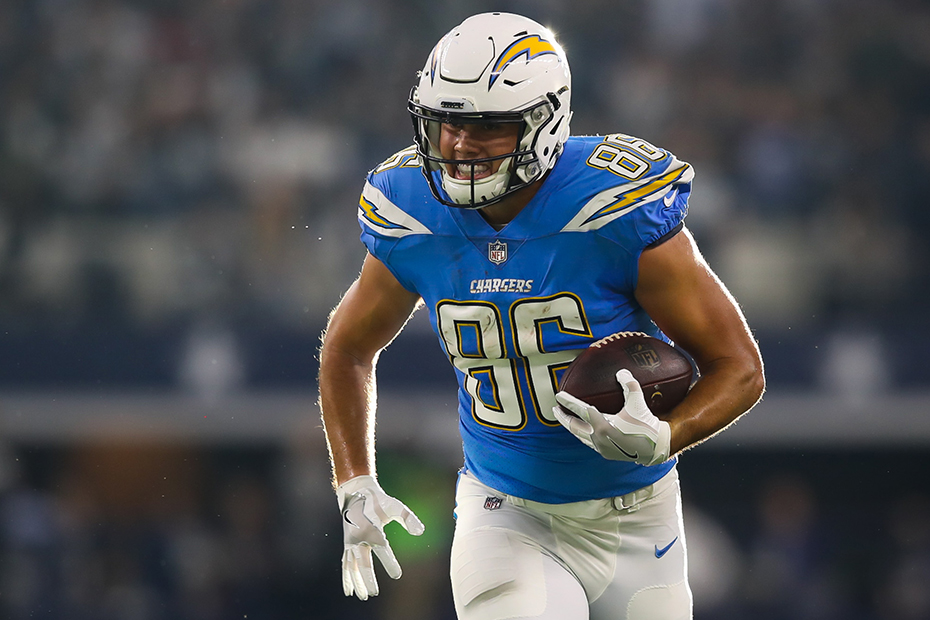 LA Chargers: All Eyes On Hunter Henry
Chargers.com | By: Ricky Henne | May 3, 2018
Hunter Henry has been an integral part of the Chargers offense from the moment he burst onto the scene in 2016.
A second-round pick that year out of Arkansas, he led the team with eight touchdown catches.  That mark also tied for most in the NFL by a tight end and tied for second in the NFL among all rookies. In addition, he hauled in 36 passes for 478 yards.
Henry's role continued to grow last season as he started 13 of the 14 games he played.  The 6-5, 250-pounder caught 45 passes for 579 yards and four touchdowns.
Now, the 23-year old enters 2018 the lead dog at the tight end position as the team announced Antonio Gates would not return for the coming season.
It's a role Henry was destined for as football is part of his DNA.
Yet as he embarks on it, Henry knows he wouldn't be in this position if not for number 85.  He and Gates bonded instantaneously, and their relationship grew tighter over the past 24 months.