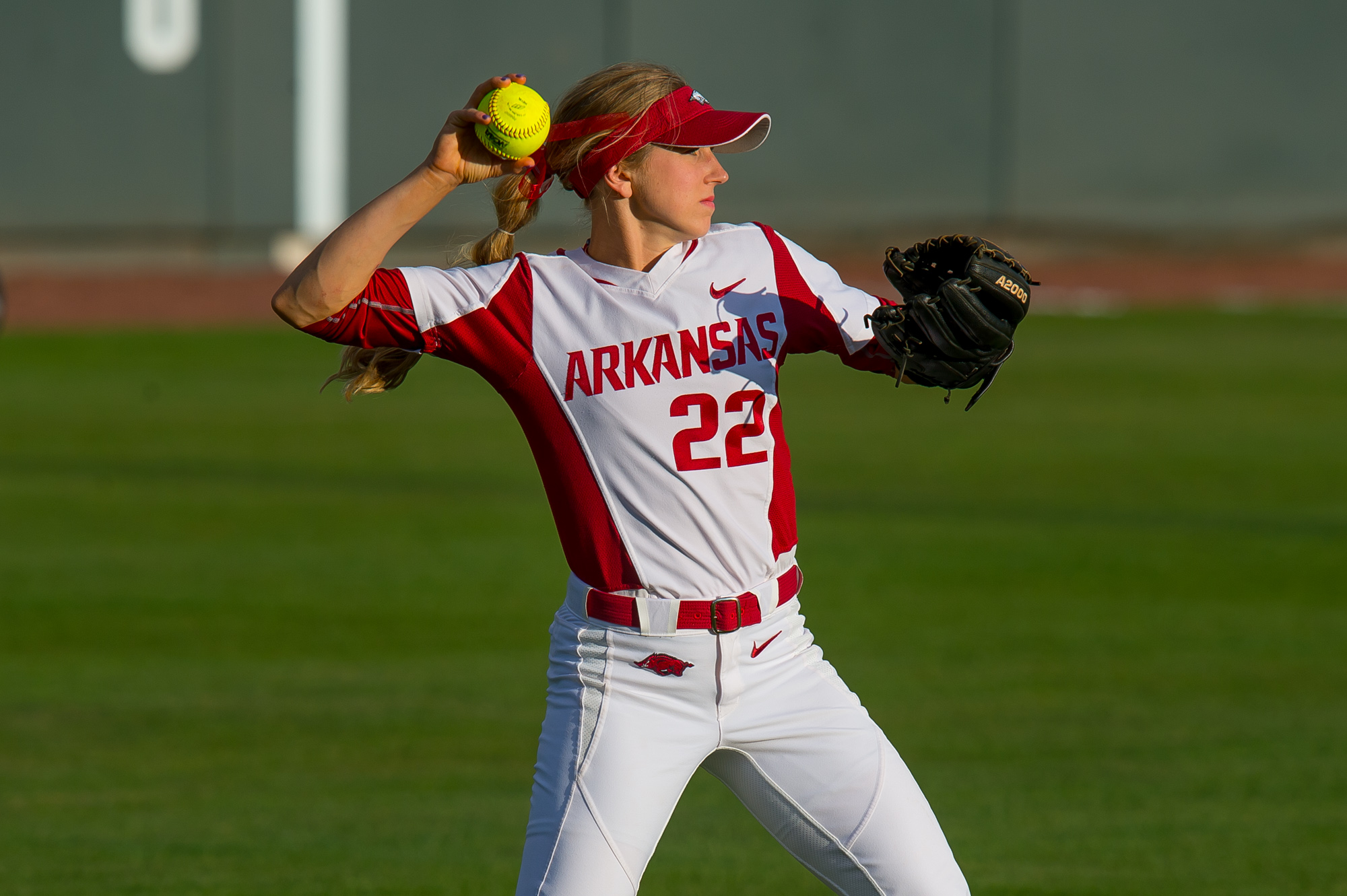 Clark Homers But Ole Miss Rallies in Oxford
OXFORD, Miss. – Senior Claire Clark hit a two-run blast and junior Nicole Schroeder extended her on-base streak but Ole Miss scored seven unanswered to come away with a 7-2 win Saturday night in game two of the weekend series in Oxford. The finale between the two teams is Sunday with a 1 p.m. (CT) first pitch on SEC Network+ through the WatchESPN app.
In a scoreless game, Schroeder led off the fourth inning with a single through the left side of the Ole Miss infield. With the base hit, she extended her career-long streak of reaching base safely to 12-consecutive games. Schroeder has now also hit safely in 11 of the past 12 games, including eight straight. Her recent hot streak began with a pinch-hit double April 6 in game one of a doubleheader at Southeast Missouri.
With pinch-runner Danielle Brochu on first in place of Schroeder, Clark drove a 2-0 offering from Ole miss starter Madi Osias high and deep over the fence in right center. The home run was her fourth of the year, and second during SEC play. Clark also gave Arkansas (17-31, 1-16 SEC) its 45th big fly of the season, 14 more than last year's total.
Ole Miss (33-15, 8-9 SEC) answered right back to tie the score with two runs of its own in the bottom half of the fourth. The Rebels stretched their lead to 6-2 with four runs in the fifth, highlighted by a home run off the bat of Dakota Matiko. The final run came on a bang-bang play at the plate on a fielder's choice trying to cut down the runner scoring from third. Ole Miss stranded seven runners on base through the first three innings before breaking through in the fourth.
Arkansas was down to it last out of the game when Autumn Russell picked up a single and Shelby Hiers drew a walk to put runners on first and second in the seventh inning. However, the Rebels got out of the would-be threat and sealed the game with a fly out to center field. Russell has hit in four straight and reached safely in six-consecutive games from the nine spot in the lineup.
The Razorbacks return to Fayetteville next weekend for their final home series of the year, hosting No. 14/15 LSU at Bogle Park beginning May 29. For more information about purchasing tickets, call 800-982-HOGS (4647) or 479-575-5151 or visit the Razorback Ticket Center located next to Baum Stadium. Follow @RazorbackSB on Facebook, Instagram and Twitter for more information about Arkansas Softball.