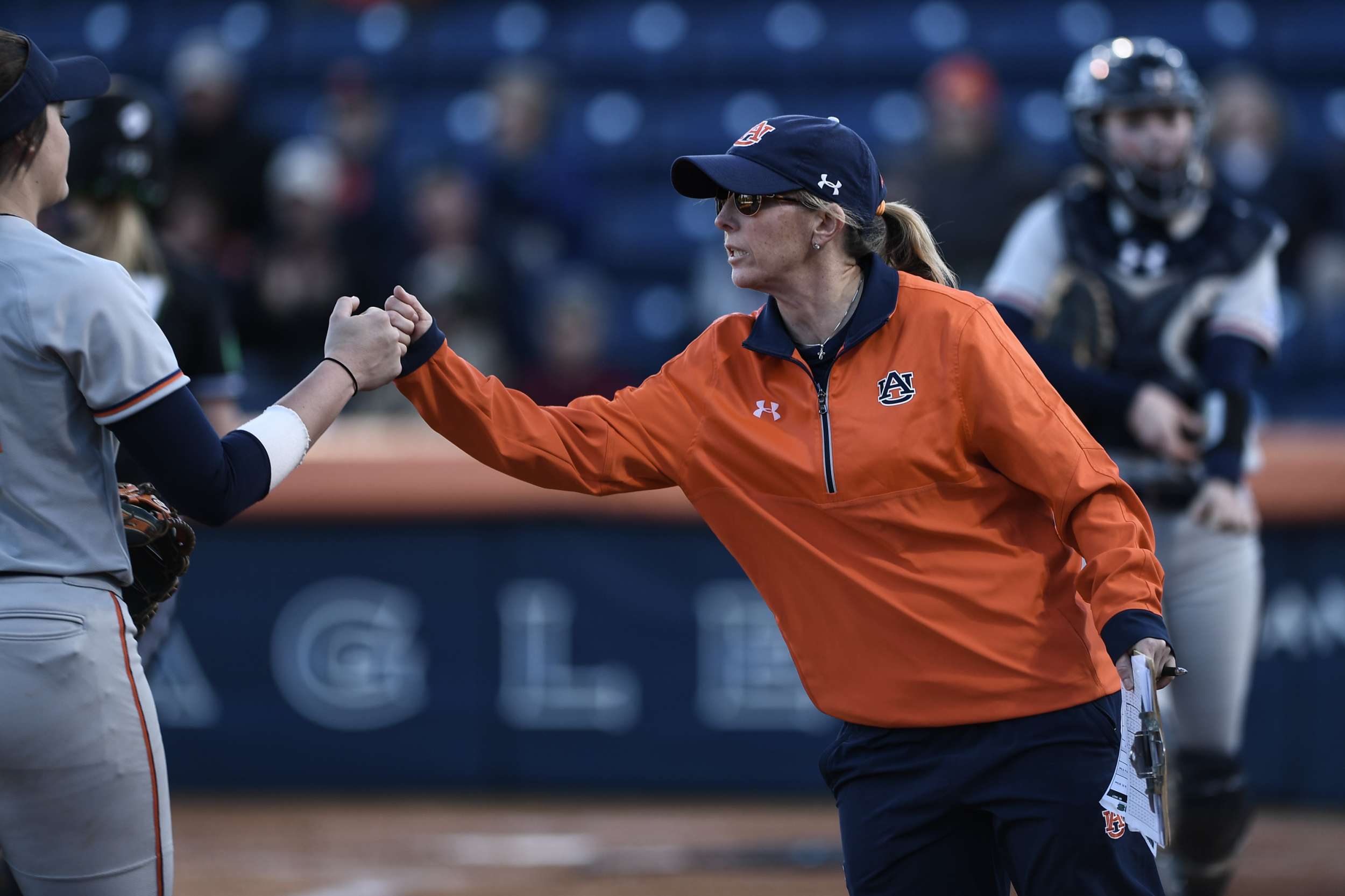 Deifel Announces Addition of Assistant Coach Annie Smith
FAYETTEVILLE – Head softball coach Courtney Deifel continues to improve the Razorback staff with the recent addition of Annie Smith as a volunteer assistant. Smith comes to Fayetteville after stints at Auburn, LSU, Georgia Southern, Mississippi State and Missouri.
"I am thrilled to add Annie Smith to our staff," Deifel said. "Not only is she a great coach, she is also an exceptional person. Annie is very well versed in what it takes to be successful in the SEC and her impact will be immediate."
Since she began her career, Smith has coached eight All-Americans, 56 All-Conference selections and 41 All-Region honorees. Her squads have been equally as impressive in the classroom, garnering 123 NFCA Academic Scholar-Athlete honors.
Smith also boasts professional experience, as she was an assistant coach for the Chicago Bandits of the National Pro Fastpitch (NPF) in 2017.
Before rejoining the SEC, Smith served as the head coach at Georgia Southern, where she complied 176 wins and reached the NCAA Tournament twice. Smith and the Eagles captured the Southern Conference title in 2012 and in 2014. The Eagles also won the conference tournament in 2012 and 2013. For her efforts, Smith was honored as the conference's coach of the year in 2012 and 2014.
"I am very thankful for the opportunity to join Coach Deifel and her staff at the University of Arkansas," said Smith. "I am looking forward to calling Fayetteville home, continuing to coach in the SEC, while being closer to my parents. I cannot wait to get started. Wooo Pig!"
Smith currently stands as the quickest coach in Georgia Southern history to 100 wins, while her teams rewrote the record books for home runs, doubles and fielding percentage. She was instrumental in the development of the three-time conference pitcher of the year and the two-time freshman of the year in the league.
Before Georgia Southern, she spent five seasons as an assistant coach at Mississippi State before being promoted to associate head coach following the 2007 season. The Manhattan, Kan. native helped the Bulldogs to 295 victories and six NCAA Regional appearances. She worked with three USA Softball National Team members and the back-to-back SEC Player of the Year in 2003 and 2004.
Smith received her bachelor's degree in history and psychology from Grinnell College where she was a captain on the softball team. She went on to earn a master's degree from Missouri in health and exercise science with an emphasis in sports psychology.
For all Razorback softball news and information, go to ArkansasRazorbacks.com and follow the Hogs on Twitter at @RazorbackSB, on Facebook at Razorback Softball and on Instagram at @Razorback_SB. Fans can also follow head coach Courtney Deifel on twitter at @CoachDeifel.