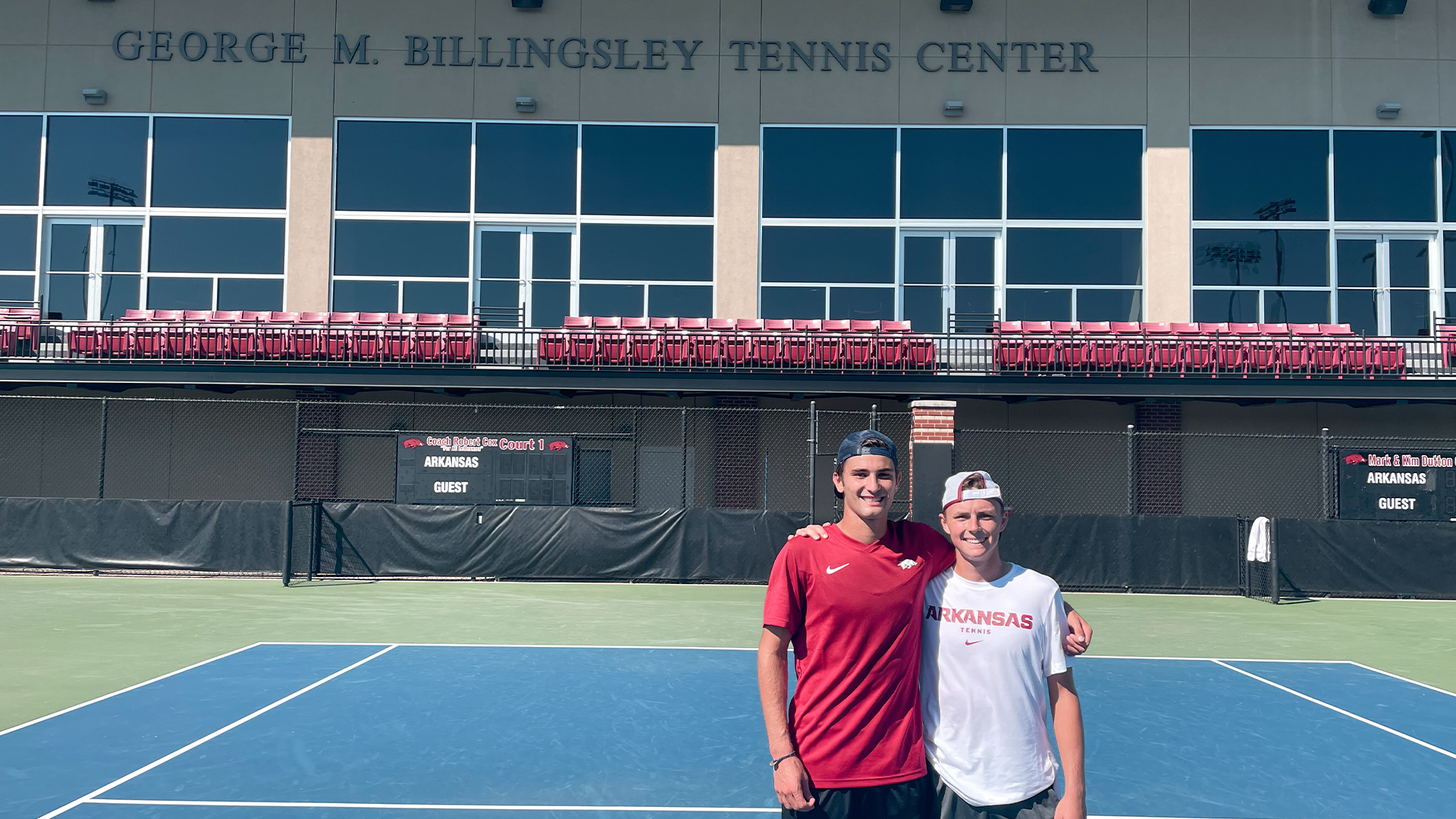 Emesz Wins Wichita ITA Fall Circuit
FAYETTEVILLE, Ark. – Freshman Benedkit Emesz defeats junior Melvin Manuel to win the Wichita ITA Fall Circuit event. The two competed in the tournament on their own to kick off the fall portion of the season.
The newcomer Emesz took the first set over Manuel, 6-3, but Manuel kept battling back to keep it close in the second set. Emesz stayed strong, defeating Manuel in straight sets 6-3, 6-3.
The Razorbacks will continue their fall season, hosting the USTA 15K Fayetteville Futures next week, September 19-25.
For the latest information on all things Arkansas Men's Tennis, follow the Hogs on social media by liking us on Facebook (Arkansas Razorback Men's Tennis) and following us on Twitter and Instagram (@RazorbackMTEN).