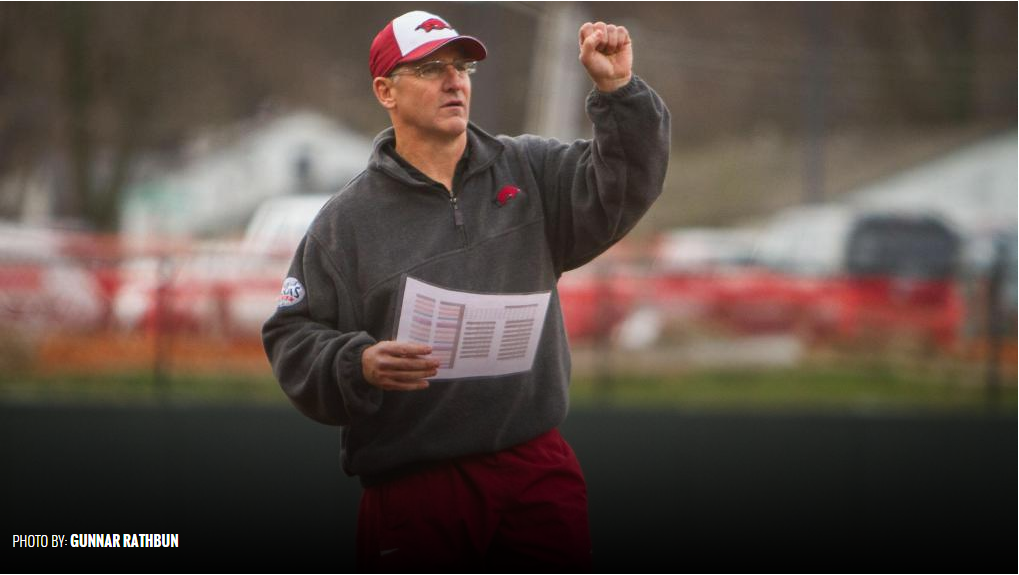 Errors Costly as @RazorbackSB Falls to Texas
FAYETTEVILLE, Ark. – The University of Arkansas softball team lost the middle game of a three-game series against Texas Sunday evening at Bogle Park, 11-2. Arkansas committed six errors in the field and sees its record drop to an even .500 at 13-13. The series finale against the Longhorns will take place Monday at 8 p.m. and will be broadcasted on the SEC Network.
Similar to Saturday's game one, the Razorbacks got on the board first, as Devon Wallace led off the game with a single and scored on an error.
After Texas plated two in the top of the second, aided by an error, Arkansas responded to tie the game at two apiece. Stephanie Canfield squared up a pitch and sent it to centerfield for an RBI single. Canfield knocked in her fifth RBI of the series and is 4-6 (.667) at the plate in the last two games.
Following four hits and two runs in the first two innings, Texas' pitching held Arkansas' bats scoreless on just one hit over the final five innings.
The Longhorns scored two more in the third, three in the fourth, two in the fifth and two more in the seventh to close the game.
Arkansas gave up 11 runs, but only five were earned due to a season-high six errors. The Razorbacks had committed just two errors in the previous four games entering Sunday's contest.
Grace Moll (0-4) took the loss for Arkansas, pitching the game's first 2.1 innings and allowing one earned run on six hits.