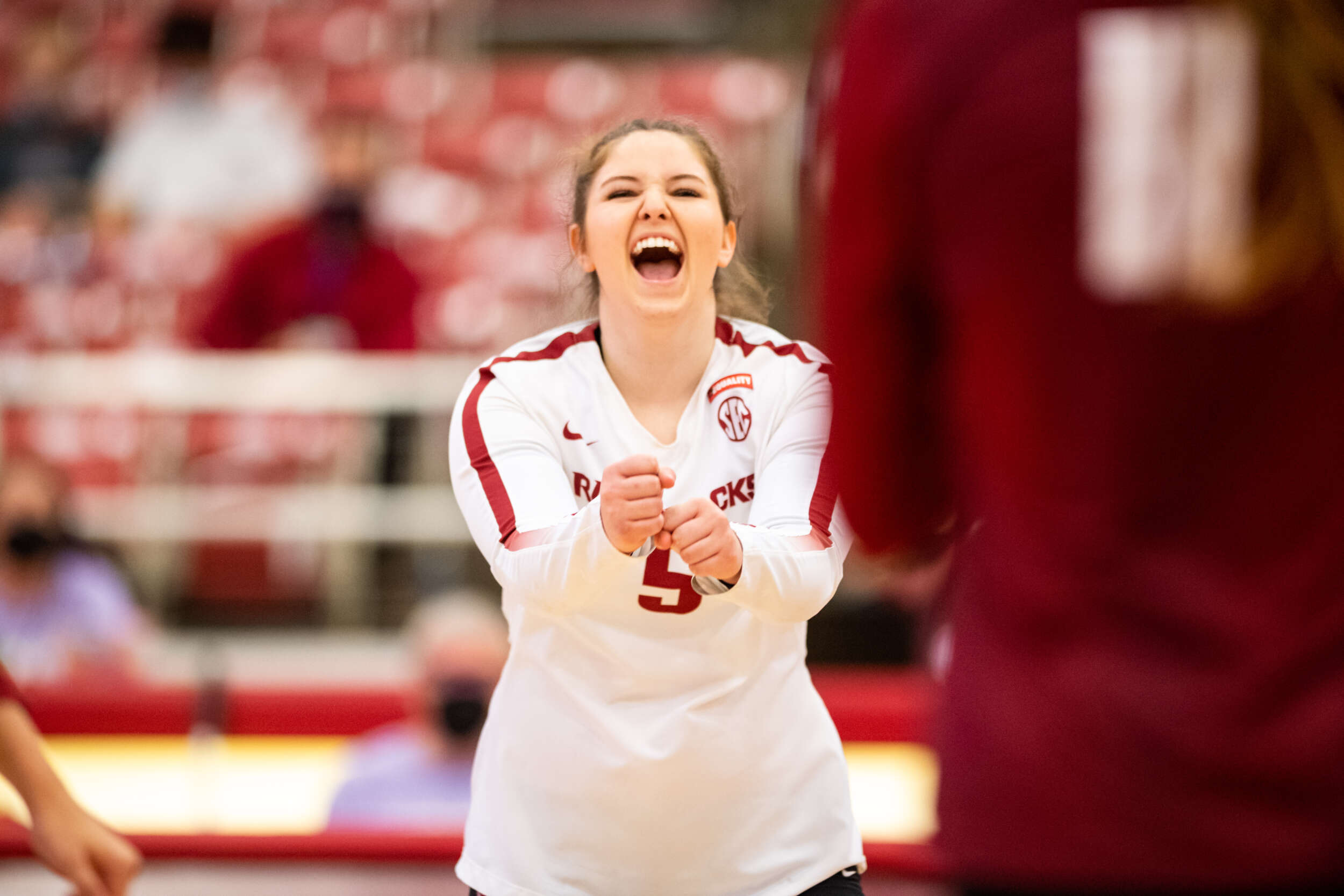 Evans Named to SEC Community Service Team
Senior Lauren Evans has capped her senior regular season with conference honors as the Southeastern Conference announced its 2021 Volleyball Community Service Team on Wednesday.
Evans has been a staple of Arkansas' community service outreach since she arrived on campus in 2018. She regularly volunteers with youth events in the Northwest Arkansas community such as the Special Olympics Youth Games, visiting the NWA Children's Hospital, and with the annual Dr. Martin Luther King Jr. Youth Day in Fayetteville.
Evans also participates in the Book Hogs and Healthy Hogs programs at Arkansas, which utilize student-athlete visits and engagement to encourage students at local elementary schools to read and get active and live healthy lifestyles.
Beyond her contributions with the youth of Northwest Arkansas, she has also written letters to the Mountain Home Nursing Home, has participated in the Razorback Canned Food Drive, and has volunteered with the Salvation Army.
Evans is the president of the Student-Athlete Advisory Committee (SAAC) at Arkansas and has helped to organize events like Gratitude Week, the Razorback Trunk or Treat event and NCAA Inclusion Week all in the thick of her senior volleyball season.