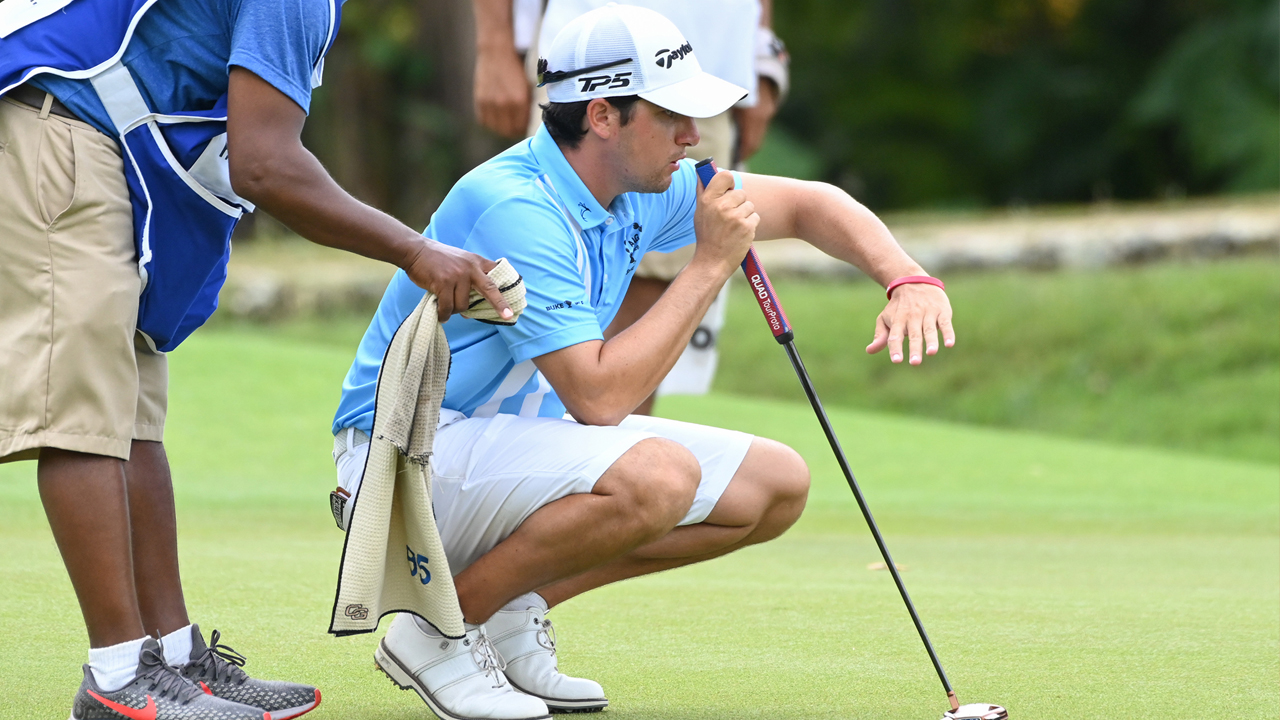 Fernandez de Oliveira Finishes 2nd; Vesga and Perico T9 at LAAC
Mateo Fernandez de Oliveira fired a final round 68 (-4) to finish runner-up while Juan Camilo Vesga and Julian Perico tied for ninth at the 2022 Latin America Amateur Championship, played at Te­eth of the Dog Course in Casa de Campo, Dominican Republic.
Fellow Razorbacks Segundo Oliva Pinto tied for 12th and Manuel Lozada tied for 43rd.
Fernandez de Oliveira entered the LAAC as the highest-ranked player from Latin America at #38 in the World Amateur Golf Rankings. He was additionally coming off a title last week at the South America Amateur. Thanks to his runner-up finish, he earns an exemption into the final stages of qualifying for both the 150th Open Championship and the final stages of qualifying for the 2022 U.S. Open.
As he did in round one Fernandez de Oliveira had a bogey-free round to shoot a 4-under-par 68. He was one shot off the lead, posting a 6-under-par, 72-hole score of 282 (69-72-73-68) and was one of four players to tie for second. He opened the final round with a pair of birdies and added a third birdie on the par-3, 8th. The Argentinian added his fourth birdie on the par-5, 12th hole before ending his round with six pars.
Vesga (70-73-71-72) and Perico (69-66-80-71) tied for ninth as each finished at 2-under (286) for the Championship. It was Vesga's best finish in three appearances at LAAC while Perico recorded his third career LAAC, playing in his fifth LAAC. Vesga had two bogeys and two birdies for his final-round, even-par 72. Perico was 2-under after nine holes but fell to 1-over with bogeys on holes 12, 15 and 16. He rolled in a 30-foot putt on the final hole for an eagle to finish 1-under for the day.
Oliva Pinto tied for 12th in his second LAAC appearance, placing eighth in 2020. He was one of 14 golfers to finish under par this year with a 1-under-par score of 287 (66-72-73-76). Manuel Lozada tied for 43rd (72-76-80-73=301 / +13)
For more information on Arkansas Men's Golf, follow @RazorbackMGolf on Twitter.