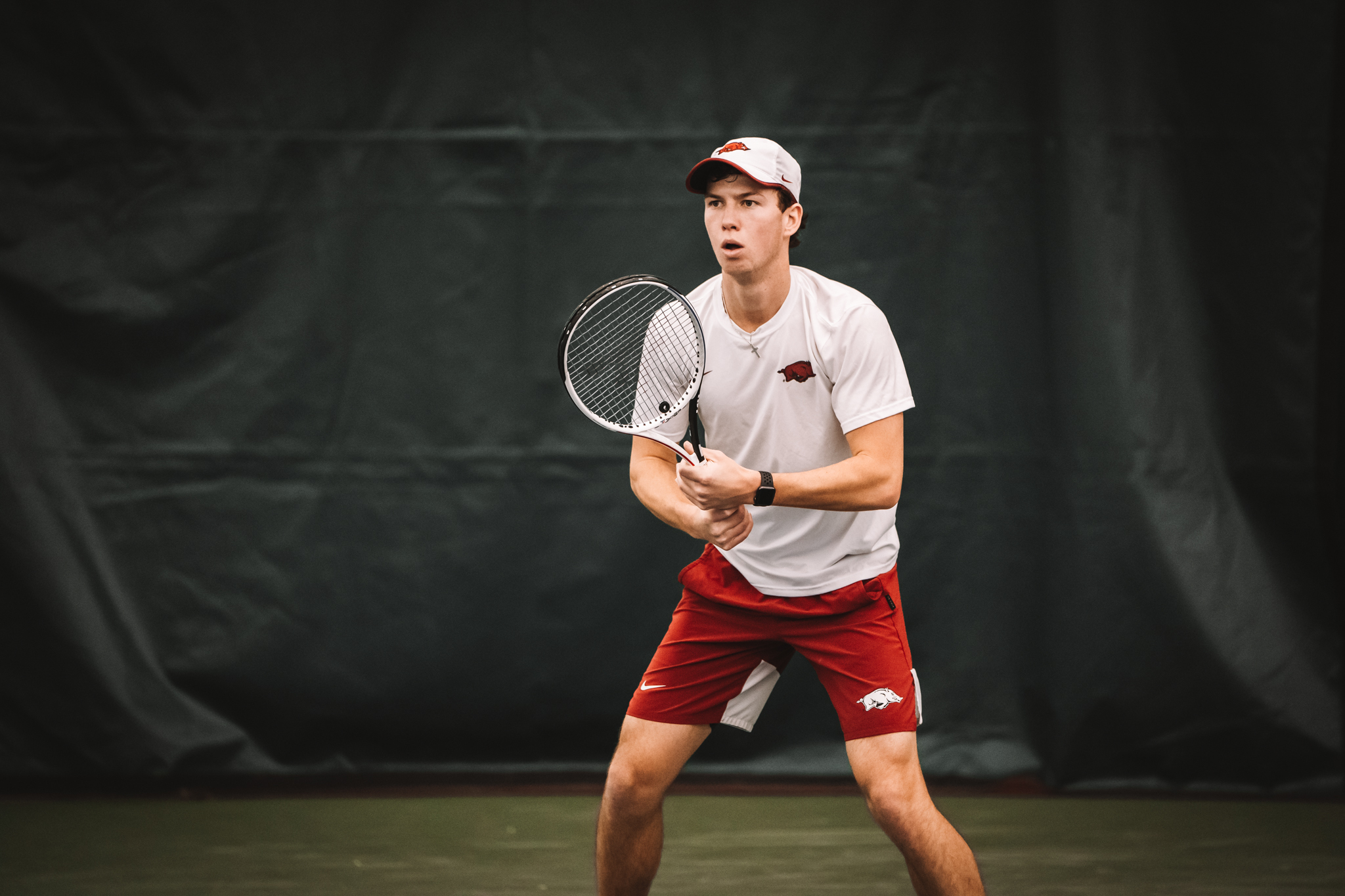 First Loss of the Season for the Razorbacks Comes in Starkville
STARKVILLE, Miss. – The Arkansas Razorbacks (5-1) took on the Mississippi State Bulldogs (3-0) on Saturday on the first day of the ITA Indoor Kickoff Weekend. The Bulldogs came away with the victory on home court, 4-1.
Arkansas came into Saturday's match riding a five-game winning streak, and the Hogs started the match with confidence as a result of the strong start to the season. All three Razorback doubles teams went out in front early, and each match went down to the wire. Arkansas' top duo of Alex Reco/Nico Rousset claimed a win over Florian Broska/Gregor Ramskogler just after Hogs Adrien Burdet/Melvin Manuel fell in their match on court 2. Both matches were 6-4.
Hunter Harrison and Jake Sweeney were in the doubles-clinching match and earned a clutch break of serve down 4-5 to even up the set but ultimately fell 5-7, and Mississippi State clinched the doubles point.
Singles action also saw some close matches, namely the top match of the day between Arkansas' No. 102-ranked Reco taking on the nation's No. 22 singles player of Broska. Broska took the match in two tight sets, 7-6, 7-5.
Burdet earned Arkansas' lone singles win on the day, defeating Mississippi State's Bautista Vilicich in straight sets, 6-3, 7-6.
The Razorbacks will face Alabama in day two of the ITA Indoor Kickoff. The Hogs and the Tide will face off in Starkville at 10 a.m. CT.