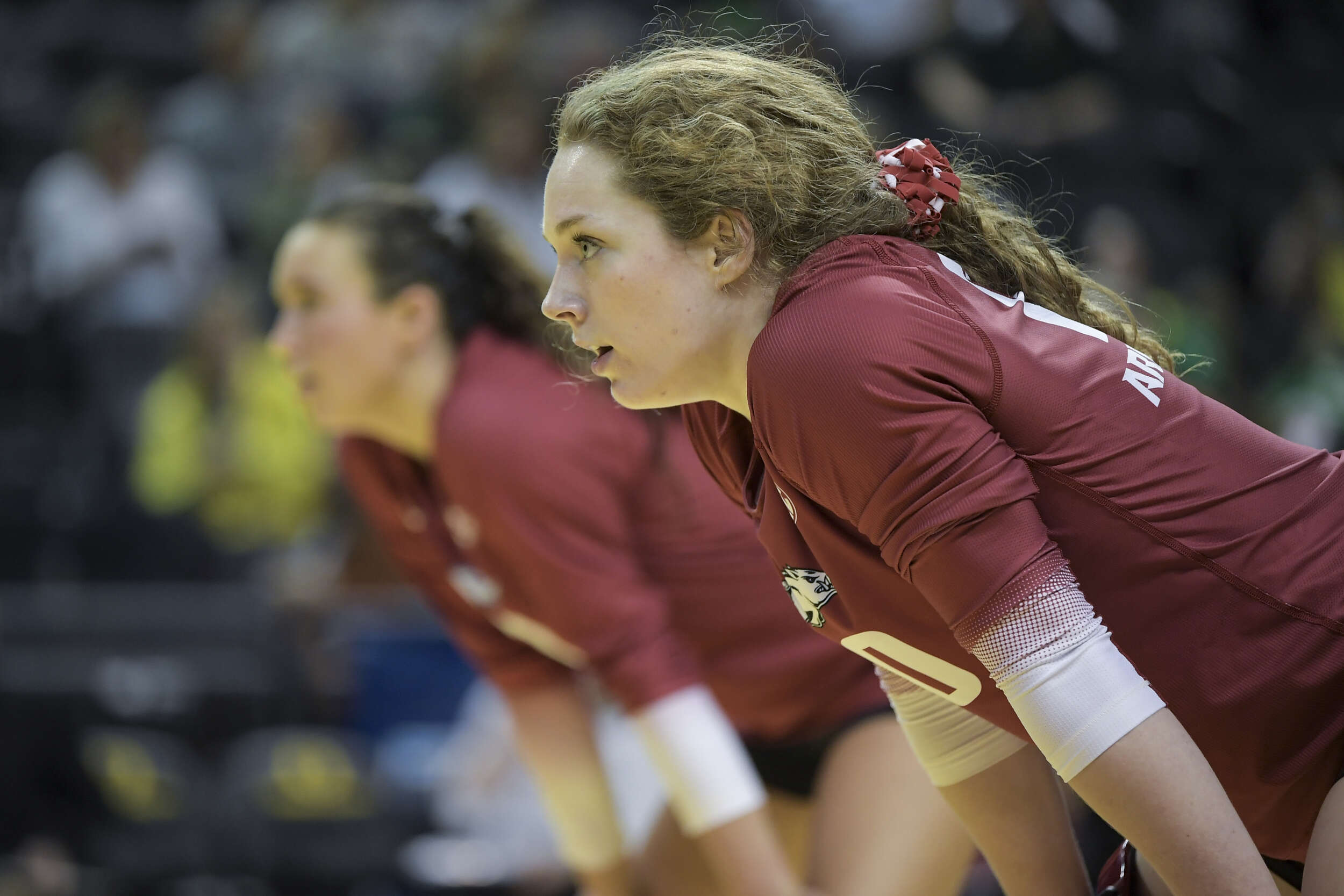 Gillen, Head Earn AVCA Regional Honors
The Hogs have wrapped up action on the court for the season, but the recognition for the team keeps coming as Jill Gillen and Taylor Head have been named South-All Region by the American Volleyball Coaches Association, the organization announced Monday.
It's the third regional nod for Gillen, and second for Head. Both previously received the designation together following the 2020-21 split season. The regional honors come after the pair was named All-SEC last week.
Gillen and Head shouldered much of Arkansas' offense in the 2022 slate and share the top spot in kills per set for the team with 3.61 each. Head ended the season with a team-best 390 total kills, and Gillen came in second with 332.
Both were big factors in the team's recent NCAA Tournament appearance, the team's first in nine years. Head registered double-digit kills in both matches for 27 total and had a double-double in the season finale against Oregon with 12 kills and 12 digs, her 16th of the season. She also had three service aces over the two matches.
Gillen tied Head in the team's match against Oregon with 12 kills and had 10 digs for her fourth double-double of the season. She recorded an ace in each of the team's tournament games and had three blocks, including one solo.
Both players moved their way up the Arkansas record book this season. Gillen now sits in fourth place in program career kills with 1,548, which is a jump of nine spots from the 2021 season. She also has 133 career aces, which tied for fourth in Arkansas history.
Head crossed the 1,000-kill threshold on Nov. 25 and checks in at 1,043 total, 18th on the program career kill list. Her 16 double-doubles for ninth in a single season at Arkansas, and she has 39 total, good for sixth place on the career list.
More Information
Visit ArkansasRazorbacks.com for the latest information on all things Arkansas Volleyball. You can also find the Hogs on social media by liking us on Facebook (Arkansas Razorback Volleyball) and following us on Twitter and Instagram (@RazorbackVB).