I'm going to wish I had more time as a Razorback.
Signing the Letter of Intent to come to the University of Arkansas has been the best decision I've made as a person. When I visited campus, I loved it from the start. When I went to Bud Walton Arena for the first time, I imagined 20,000 people in the stands and that's when I came to the realization that I wanted to be a Hog.
I've only been here for two years after being recruited in junior college, and the family atmosphere, the great facilities and the chemistry between faculty and student-athletes make Arkansas a world-class university.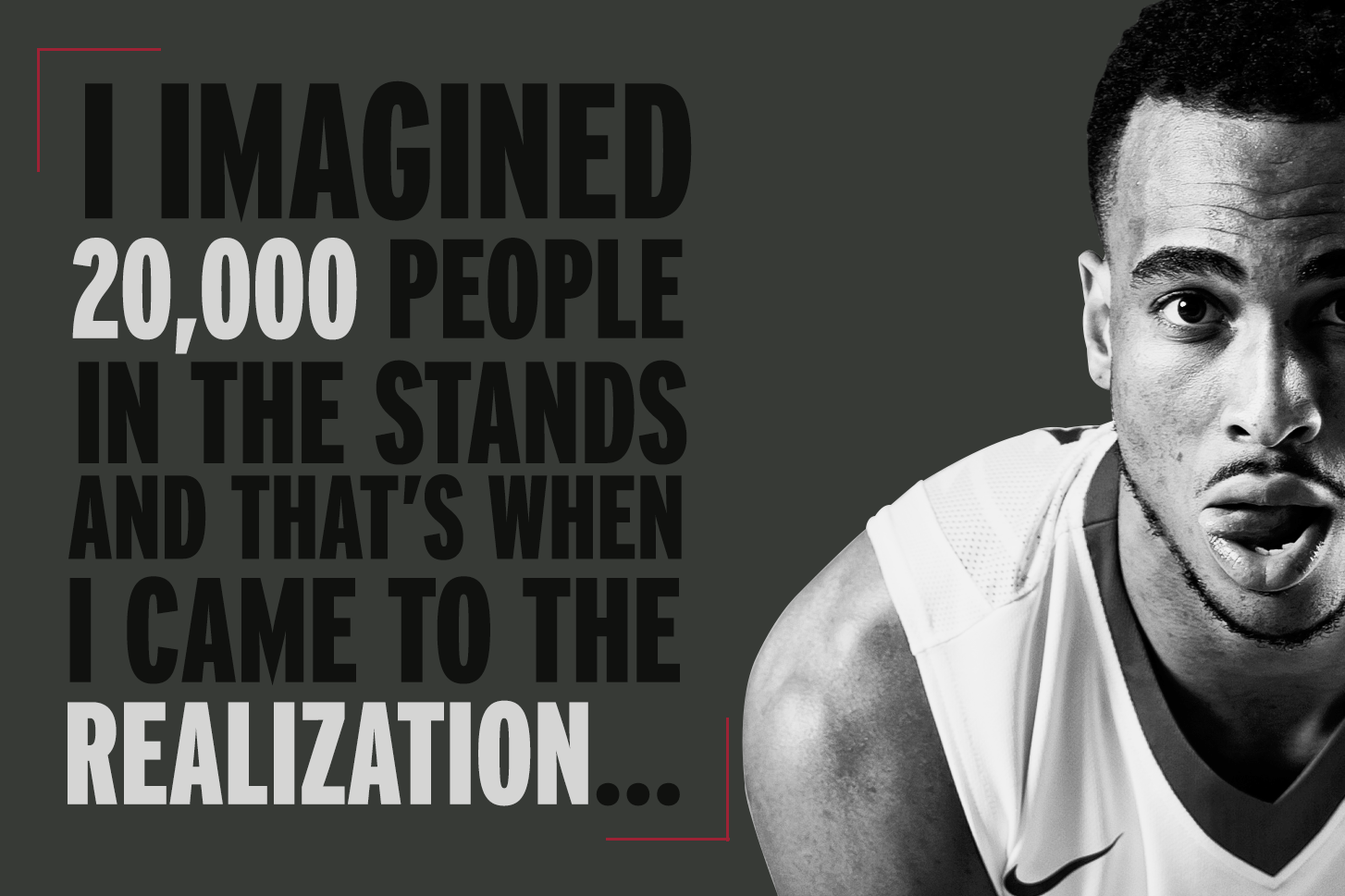 Since I started my college career at a junior college, I honestly feel like I cheated myself out of more time in Fayetteville. When I look back 20 years from now, I'll remember my teammates and our NCAA Tournament run in 2015 as a junior with Bobby, Mike and all those players. I'll think back to how I played and how I acted while I was on campus so I hope I'm remembered in the right way.
I've had a lot of happy moments here and the two most memorable ones were calling the Hogs at the football stadium last season and becoming the fourth all-time leader in assists as a Razorback in one year.
Graduating is the most important, biggest thing that can happen to me. Coming from a family that values academics, having that piece of paper that no one can take away and preparing myself for the world after I'm done with basketball is very important to me.
Being a student here is the first priority. The faculty and staff make sure you take financial literacy courses and leadership conferences at the academic center and those activities prepare you for more than just the athlete part of being a "student-athlete" because you're always a student first.
What happens if you bum out your knee or you can't play anymore? What are you going to do then?
Having all of these conferences that are offered here prepares you for life outside of your sport or whatever your future profession will be and that's a good thing to have.
Two years of being a Razorback has made me tough, taught me perseverance and showed me what love is. This whole ride was tough and I went through a lot of trials getting to this point and being able to play at the level where I'm at now.
And because of the loving atmosphere, I'll do anything for the Razorbacks.
Wooo Pig!

Jabril will graduate May 14 as a pre-med public health major. He has hired an agent and he plans to pursue a professional career in the NBA or play basketball overseas in Germany, France or Italy. After his basketball career, Jabril plans to go back to school, take the MCAT and attend medical school.