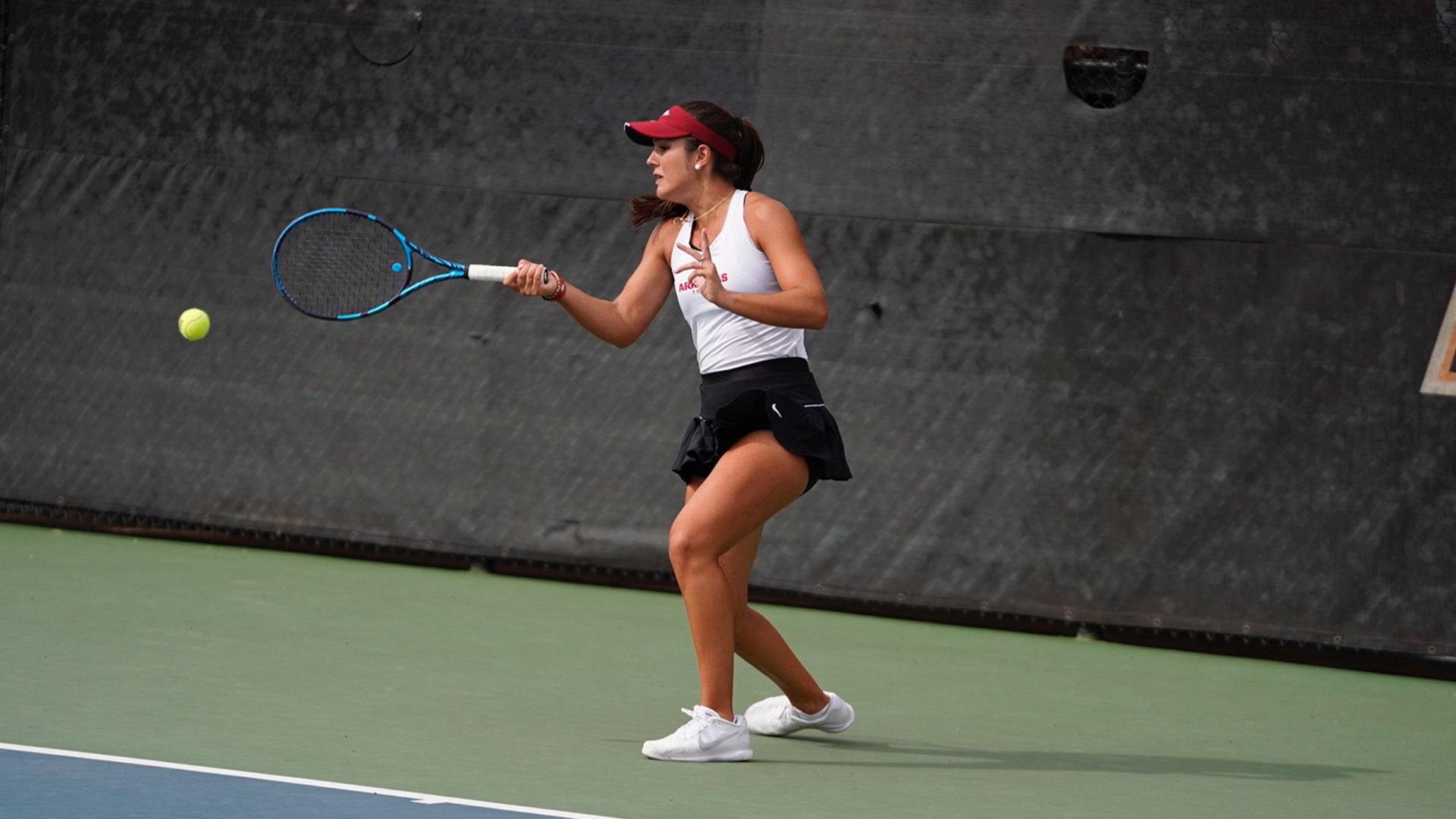 Gomez-Alonso Falls In Round of 16 at ITA Fall Nationals
SAN DIEGO – Freshman Carolina Gomez-Alonso closes out her fall collegiate season at the ITA Fall National Championships, falling in the Round of 16.
Gomez-Alonso was up against the No. 2 seed Connie Ma of Stanford who was ranked No. 7 in the ITA Preseason Singles Rankings. Ma took a close first set 6-4, but took control in the second set to win the match 6-4, 6-1.
The Razorback women's tennis team will complete the fall season in Champaign, Ill. at ITF Champaign 15K beginning on Monday, Nov. 7.
For the latest information on all things Arkansas Women's Tennis, follow the Hogs on social media by liking us on Facebook (Arkansas Razorback Women's Tennis) and following us on Twitter and Instagram (@RazorbackWTEN).