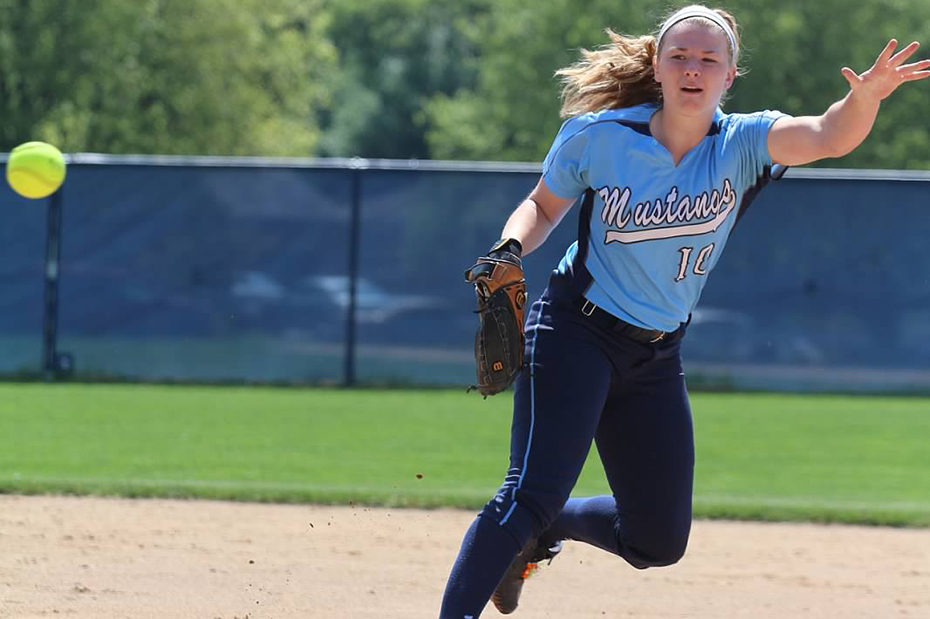 Hedgcock Named Gatorade POY for Illinois
FAYETTEVILLE, Ark. – Incoming Razorback freshman Carolina Hedgcock has been named the 2016 Gatorade Player of the Year for the state of Illinois, as announced Thursday by Gatorade in collaboration with USA Today High School Sports. Hedgcock, a native of Downers Grove, Illinois, is part of the program's most recent recruiting class finalized by head coach Courtney Deifel in November.
A nominee for state honors in 2015, Hedgcock has helped lead Downers Grove South High School to a 33-3 record and a spot in the Illinois State 4A Sectional Championship game of the state tournament which will be played Saturday. In her last outing against crosstown rival Downers Grove North, Hedgcock picked up the win in the circle—her 11th of the season—behind 10 strikeouts. Also a standout at the plate, she delivered her 21st home run of the year in the game.
Hedgcock is the first State Player of the Year from her high school, and is now a finalist for the prestigious Gatorade National Player of the Year. The national honor will be announced later this month.
At the time of award voting, Hedgcock owned a 10-0 record in the circle with a 0.55 ERA and 102 strikeouts in 63.1 innings of work. In a display of her offensive prowess through the first 35 games of the season, she posted a .528 batting average with 20 home runs, 61 RBIs and 53 runs scored. Hedgcock also carries a 3.98 GPA in the classroom.
Hedgcock is joined in the Razorbacks' latest recruiting class by Macy and Madelyn Brotherton (Mena, Ark.); Keely Edwards (Harrisburg, Ark.); Hailey MacKay (Leander, Texas); Aly Manzo (Roseville, Calif.); Jade Miller (Plano, Texas); Sydney Parr (North Little Rock, Ark.); and Autumn Storms (Temecula, Calif.).
For more information about Arkansas softball, follow @RazorbackSB on Twitter.