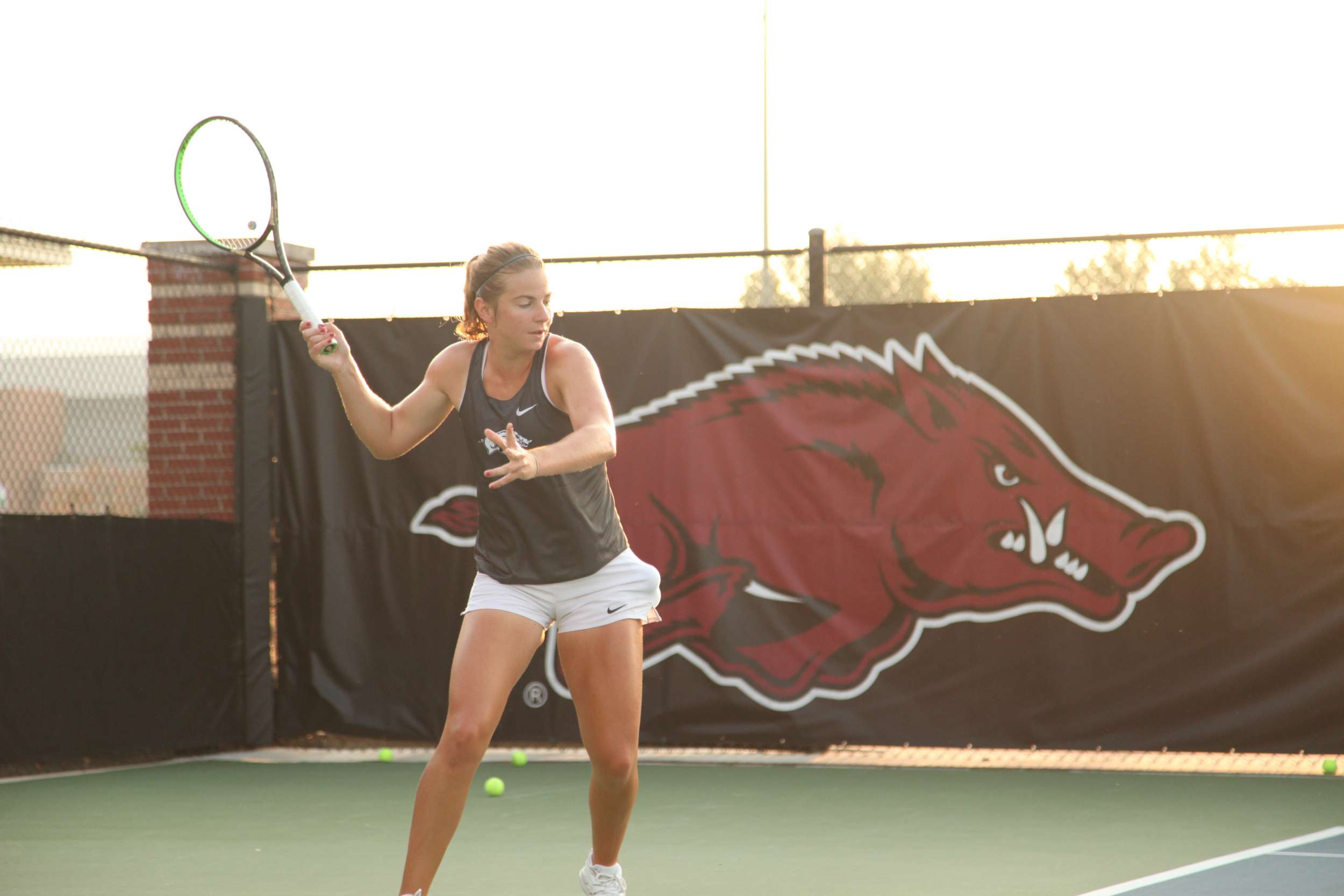 Hogs Complete First Day at ITA Championships
Arkansas Women's Tennis had outstanding performances from Jackie Carr and Lauren Alter at the ITA Women's All-American Championships today.
SINGLES PLAY:
Arkansas Women's Tennis started the day with two solid first round wins in the pre-qualifying rounds. Lauren Alter picked up the first win of the day by defeating Janja Kovacevic of UMass Amherst 6-4, 6-2. Jackie Carr followed suit by defeating Tulsa's Lian Benedejcic in a straight set score of 6-0, 6-4.
With the wins both Alter and Carr advanced to the second round of the tournament. After a short rain delay, both Razorbacks took the court once again. Alter was back on the pitch and ready to take on her next opponent, the No. 2 seed, Maria Linares of Kansas State. The match consisted of a nail biting three setter but Alter ultimately fell to the Wildcat with a score of 6-4, 4-6, 7-5. Carr also battled but fell to LSU Tiger Safiya Carringron 6-0, 6-1.
WHAT TO LOOK FORWARD TO:
This is not the last you will see of Carr or Alter this ITA tournament. The duo Martina Zerulo and Carr will start doubles play in the Qualifying rounds on Monday along with singles play which will include Razorbacks Tatum Rice and Zerulo. Alter will team up with Rice and begin doubles play in the Main Draw  on Wednesday Oct 9.
For more information on Arkansas women's tennis follow @RazorbackWTEN on twitter and Instagram.