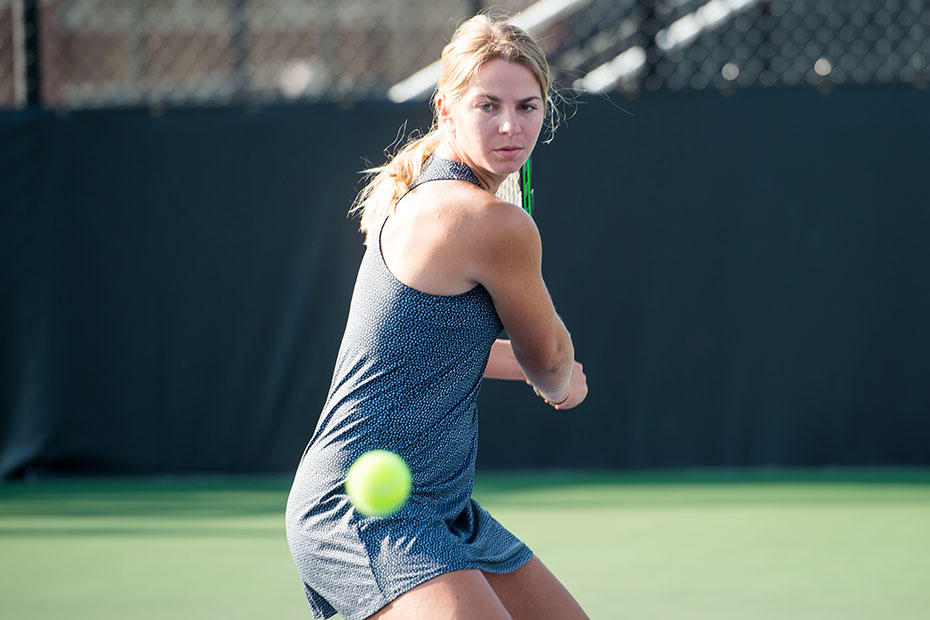 Hogs finish up play at ITA Regionals
The Razorbacks wrapped up play at the ITA regional tournament on Sunday with good efforts from the duos of Martina Zerulo and Jackie Carr and Tatum Rice and Lauren Alter.
DOUBLES PLAY:
The Arkansas women's tennis team opened the day with Zerulo and Carr falling in the quarterfinals to Romero and Capurro of OU 8-4. The Razorbacks' senior duo of Alter and Rice battled OSU's Miyamoto and Rioux before dropping an 8-3 decision.
SINGLES PLAY:
Rice played in the round of 16 today facing OSU's Thamchaiwat. The junior lost her first set 6-1 and in the second set before falling short, losing the match 6-1, 6-4.
WHAT TO LOOK FORWARD TO:
Arkansas returns to action at ITA Fall National Championships in Newport Beach, Calif. beginning Nov. 6.
For more information on Arkansas women's tennis follow @RazorbackWTEN on twitter and Instagram.