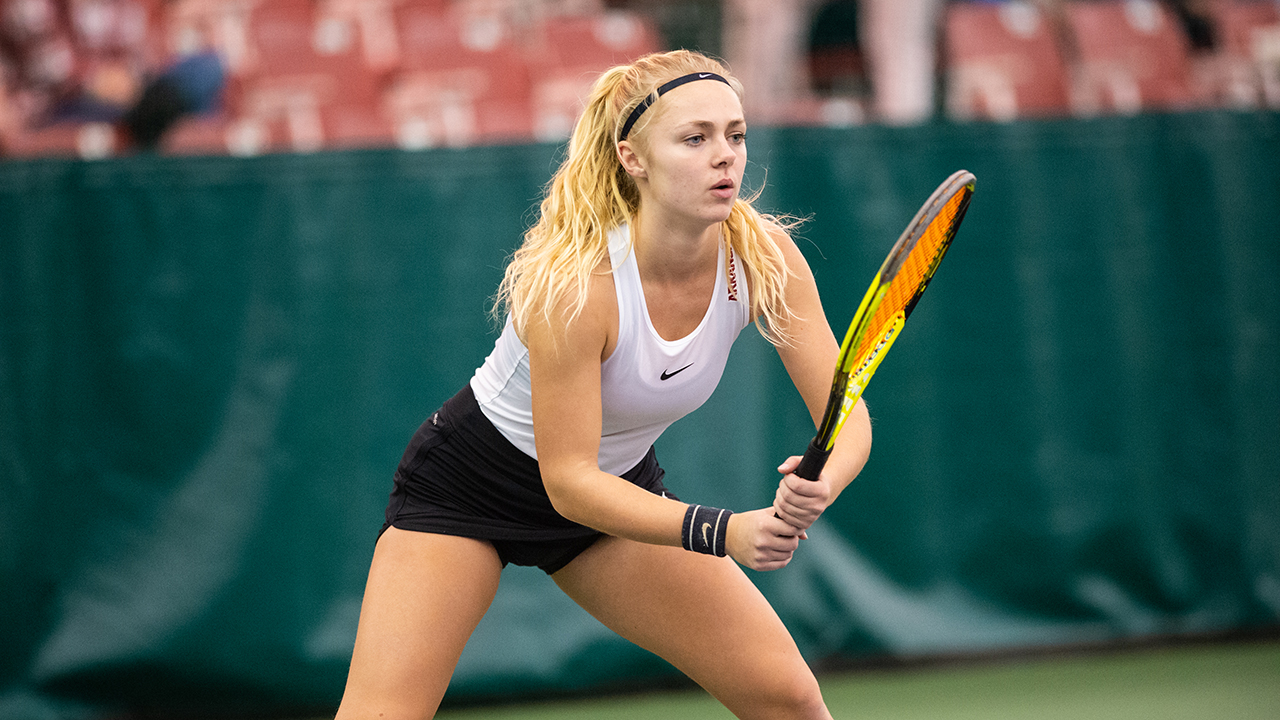 Hogs wrap up first day at ITA Regional Tournament
Arkansas women's wrapped up their first day at the 2019 ITA Regional tournament at the Headington Family Tennis Center in Norman, Okla.
SINGLES PLAY:
Sophomore Laura Rijkers was the lone Razorback to make it through the first round, defeating Southern Illinois' Adrianna Gonzalez. Rijkers took the first set 6-2 before taking the match with a 6-1 victory. The win moves her into the main draw tomorrow. Myrna Olaya and Claire Slaughter both fell short in their matches in the qualifying singles draw. Olaya dropped a 6-0, 6-1 decision to Wichita State's Natsumi Kurashhashi. Slaughter was defeated 6-2, 6-2 by Central Arkansas's Maja Gledic.
WHAT TO LOOK FORWARD TO:
The main draws in singles and doubles is set to start on Thursday with six Hogs ready to compete in singles play – Martina Zerulo, Tatum Rice, Lauren Alter, Kelly Keler, Jackie Carr and Rijkers. The No. 11 ranked duo of Alter and Rice will also be back in action along with two other pairs of Razorbacks. For more information or scores click here.
For more information on Arkansas women's tennis follow @RazorbackWTEN on twitter and Instagram.