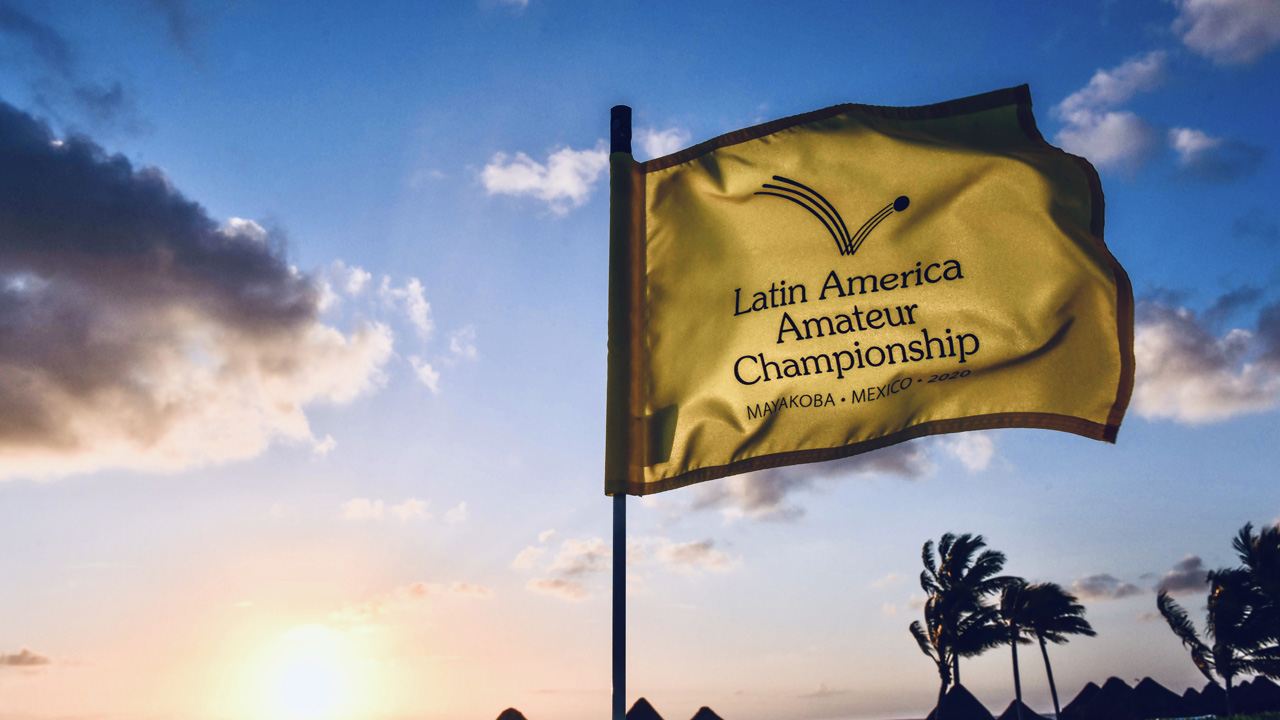 How to Follow Perico, Garza and Vesga at LAAC
FAYETTEVILLE – Tee times for the first two days of the 2020 Latin America Amateur Championship are set at Mayakoba, Mexico's El Camaleón Golf Club.
Current Razorback Luis Garza, representing Mexico, will tee off on hole 1 at 6:45 am (CT) in the first group of round one Thursday (Jan. 16). Arkansas sophomore Julian Perico, representing Peru, will tee off on hole 1 at 11:22 am (CT). Future Razorback Juan Camilo Vesga, representing Colombia, will tee off on hole 1 at 12:06 pm (CT).
The championship's high-definition broadcast includes two hours of live coverage on each of the four competition days. ESPN will provide event coverage in this year's host country, as well as throughout Latin America. Additional coverage will include ESPN2/ESPNEWS.
Scheduled times for each round's live broadcast are listed below:
First Round Thursday, January 16 2:00-4:00 pm (CT)
Second Round Friday, January 17 2:00-4:00 pm (CT)
Third Round Saturday, January 18 11:00 am-1:00 pm (CT)
Final Round Sunday, January 19 11:00 am-1:00 pm (CT)
In addition to the ESPN coverage, live scoring, features and live streaming will be available at www.LAACgolf.com during the event. Other ways to follow the championship include:
Twitter (@LAAC_Golf).
Instagram (laac_golf).
Facebook (LAACGolf).
The 2020 Latin America Amateur Championship will be contested Jan. 16-19 and conducted by the Masters Tournament, The R&A and the USGA. The winner will be invited to the 2020 Masters Tournament, receive direct entry into The 149th Open at Royal St George's and will be exempt into the final stages of qualifying for the 2020 U.S. Open Championship.
This is the sixth year of the Latin America Amateur Championship. Garza has played in each of the previous five Championships while this will be Perico's fourth time playing the Championship and Vesga's second.
Former Razorback Alvaro Ortiz won the LAAC last season. He went on to make the cut at the 2019 Masters and was the second-highest placing amateur. Ortiz was LAAC runner-up in 2018 and 2017.
For more information on Arkansas Men's Golf, follow @RazorbackMGolf on Twitter.