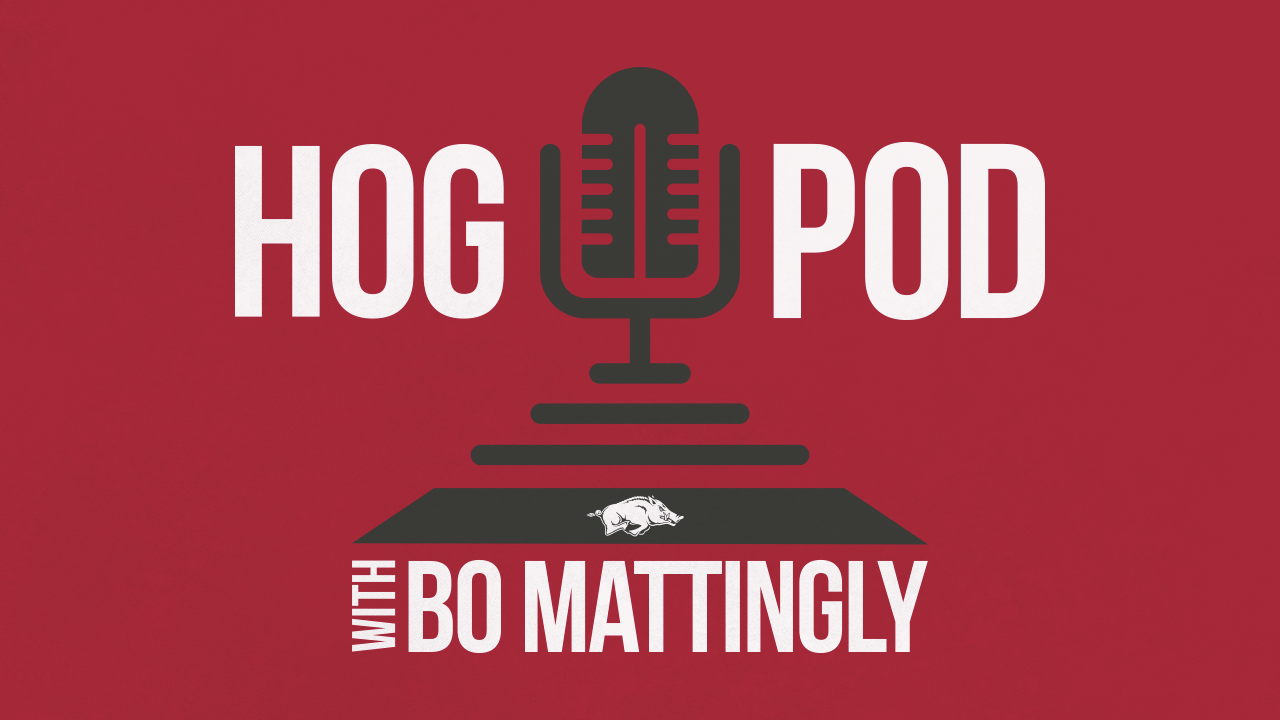 Introducing The Hog Pod with Bo Mattingly
FAYETTEVILLE, Ark. – Arkansas athletics, through a partnership with Learfield IMG College and Sport & Story, is excited to launch The Hog Pod with Bo Mattingly beginning March 12.
The new weekly podcast will feature some of the best Razorbacks stories from past and present. Three-time Arkansas Sportscaster of the Year Bo Mattingly and his team of Bart Pohlman and Sawyer Radler will produce unique content featuring current and former student-athletes, coaches, staff members and fans. The podcast takes fans into the heart of the stories that matter to Razorback fans while also keeping a pulse on the latest with the Hogs.
"The opportunity to pair Razorback stories with great a storyteller like Bo is going to produce incredible content for Arkansas fans," Razorback Sports Properties General Manager David Shoemaker said. "Telling the rich history of Arkansas athletics along with the stories of our current student-athletes through a new medium like a podcast is extremely exciting. I think Hog fans will enjoy hearing the stories we are going to tell."
"We're excited to partner with the University of Arkansas and Learfield IMG College," Mattingly said. "This is a great fit for the direction we're taking our company in as we expand the TV, film and podcast production aspects of Sport & Story. We're looking forward to taking Hog fans behind-the-scenes, and being able to tell the types of stories they haven't heard before."
The Hog Pod with Bo Mattingly will be available wherever podcasts are located including iTunes, Google Play, Spotify and more. To subscribe, search for The Hog Pod with Bo Mattingly on podcast platforms and click subscribe.
LISTEN
Listen on iTunes
Listen on Spotify
Listen on Google Play