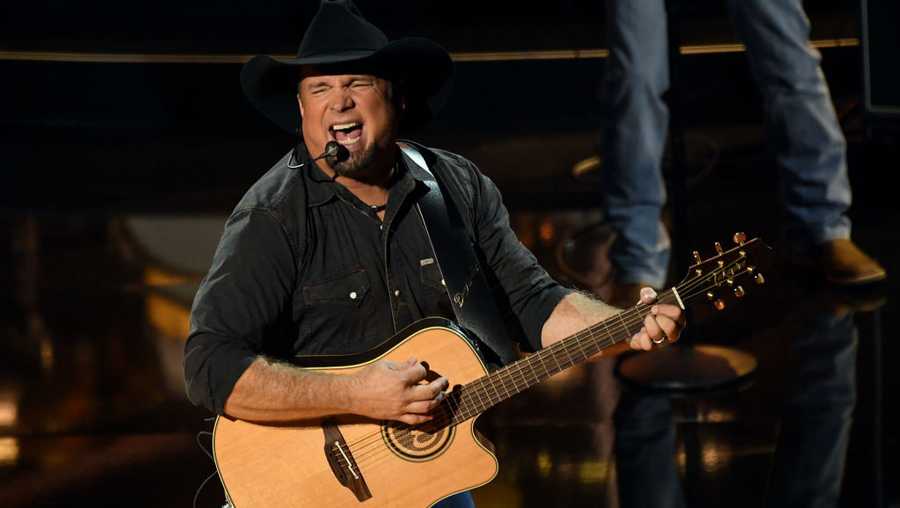 Know Before You Go: Garth Brooks Concert
Concert week is here! Information about the Garth Brooks concert at Donald W. Reynolds Razorback Stadium inside. Concert links are above. Common FAQs below. 
Your Tickets
If you have not received your mobile tickets for the concert yet, try the following:
Search your email inbox for an email from TicketMaster.
Your mobile tickets would have been sent from newsletter@email.ticketmaster.com.
---
Parking Passes Sold Out
Unfortunately we have sold out of parking passes for University controlled lots. What options remain for you?
• Rideshare — take an Uber or Lyft!
• Fayetteville High School will be accepting payments on site to park in their parking lot.
• Spring Street Parking Deck: Located at 221 N School Ave just off of Dickson Street. Shuttles do run from the Walton Arts Center (Dickson St side) to Razorback Stadium.
• Harmon Avenue Parking Garage
• Residential & Private Lots: There will likely be an assortment of private and residential lots that are being sold on Saturday.
Parking Pass Pick Up
If you have purchased a parking pass (and it was not mailed to you), it must be picked up from the Razorback Ticket Center located at 1295 S. Razorback Rd., Fayetteville, AR 72701.
Hours extended! Parking passes may be picked up between 9:00am – 7:00pm today and Friday and on Saturday from 9:00am – 6:00pm. If you are in town, would highly recommend picking up your parking pass BEFORE Saturday.
---
Frequently Asked Questions
What is the mask policy?
Facemasks are recommended in indoor areas and required on all shuttles. Proof of vaccination cards are not required for entry.
What time will the stadium gates open?
Gates open at 5:00pm.
Are there tailgating opportunities?
Yes, if you are interested in tailgating tents and packages, email deme@party-intents.com for more information.
What time will parking lots open?
University controlled concert lots will open at 1:00pm.
Can I leave and re-enter the stadium?
No, fans that leave the stadium cannot be readmitted.
Will alcohol be served at the stadium for the concert?
Yes, along with a variety of food concessions options. All sales are cashless. Alcohol sales will conclude 30 minutes prior to the scheduled end of show.
Can I use Cash In the Stadium?
No. All sales are cashless.
How do I get to my seats (upper deck elevators)?
To access upper deck seating there are stairwells and elevators located at each corner of the stadium. Concert ushers can direct you to the nearest one. Entry gates 3, 4, & 9 are ramps to the west upper deck. The ramp to the east upper deck can be accessed inside gate 14.
What if it rains?
The concert will go on rain or shine. No umbrellas are permitted inside Razorback Stadium. Rain jackets, rain suits, etc., are permitted.
Will metal detectors be used?
Yes. All fans will be screened via metal detectors at each gate.
Is there a Clear Bag Policy for the concert?
Yes, Donald W. Reynolds Stadium does maintain a clear bag policy. Bags that are clear plastic, vinyl or PVC and do not exceed 12″ x 6″ x 12″ or one-gallon clear plastic freezer bag are permitted. Individuals may also carry a small clutch purse, no larger than 4.5″ x 6.5″. Childcare items, including diapers, must also be carried in an approved clear bag.
What time will ticket will call open?
9 a.m. at Gate 1.
Is there a Concert Text Line?
Beginning on Monday, April 18 fans can text 479-575-3313 with questions about the concert and venue (This line is for text messages only).
Will the Hog Heaven Team Store be open?
Yes, the Hog Heaven Team Store will be open throughout the day and will close when gates open for the concert. All sales are cashless.
Are posters permitted inside the stadium?
Posters on standard poster board (without sticks) are permitted. Banners or excessively large signs that can obstruct viewing of others is not permitted.