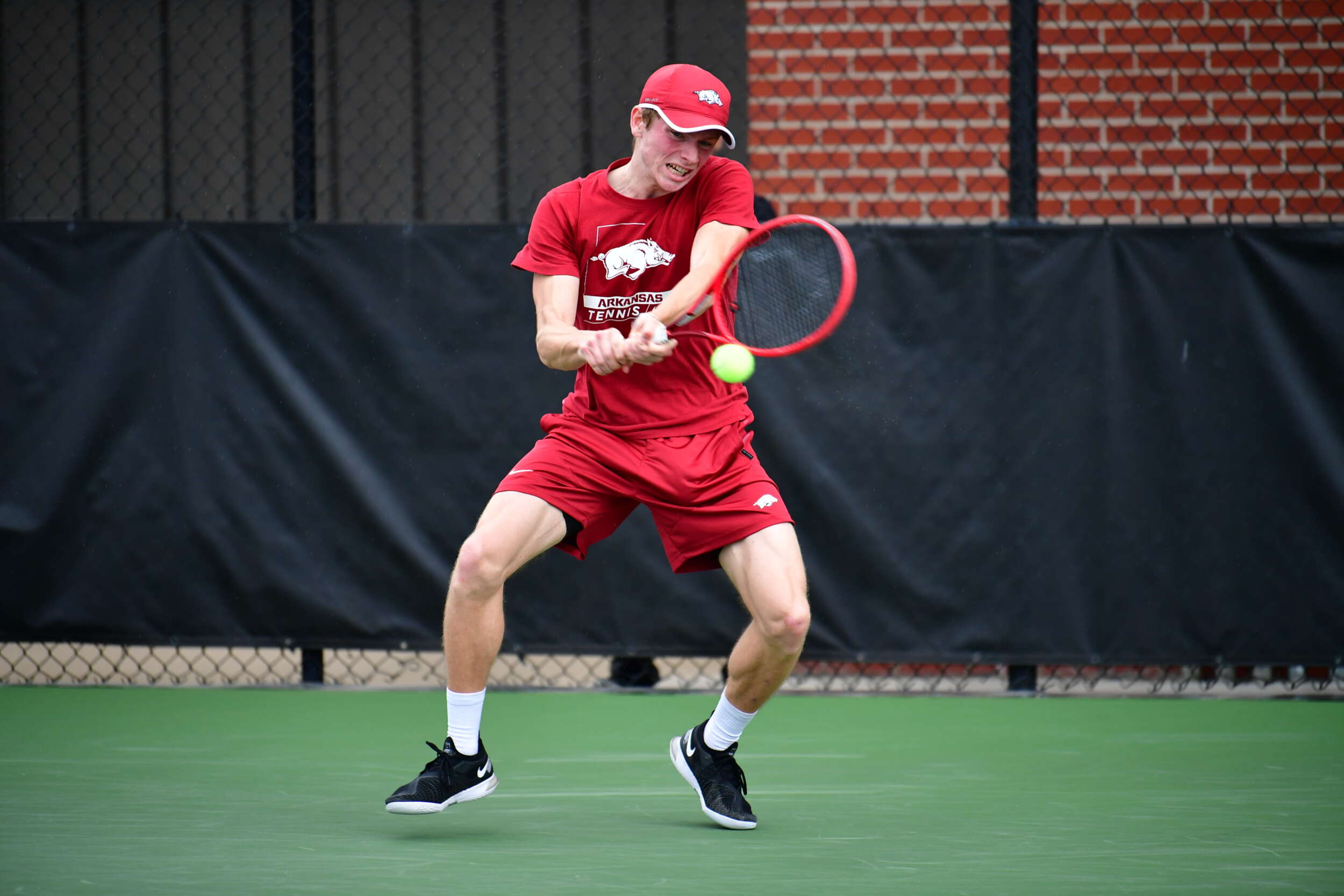 Men's Tennis Bested by Vandy, 5-2
FAYETTEVILLE, Ark. – Arkansas Men's Tennis (9-6, 0-2) took the loss in its first SEC home match of the season, as the visiting Vanderbilt Commodores (8-2, 1-1) defeated the Hogs, 5-2. Action moved inside to the Dills Indoor Courts after rain stopped outdoor play early in singles.
"Congratulations to Vanderbilt," Head Coach Andy Jackson expressed. "It was a match both teams needed very, very badly. They got it by being better."
Alex Reco and Nico Rousset started the day strong with a 6-2 doubles win over Siim Troost/Michael Ross. The two Frenchmen improved to 6-6 in the top doubles position this season. Vanderbilt, however, was able to claim the doubles point after winning on the other two courts.
Melvin Manuel got back on track Sunday with a three-set win over Jeremie Casabon. Manuel is boasting a 9-1 singles record this spring, including a perfect 6-0 tag at the fifth singles position. Reco also claimed his singles match, topping No. 54 George Harwell, winning the third set 6-0.
We have to make changes," Jackson said. "We have another top 25 team in Auburn on Friday and then a top 10 team in Kentucky on Sunday. It's why the SEC is great. If you improve, you have plenty of opportunities."
The Razorbacks will continue their three-match home stretch on Friday, when the 25th-ranked Auburn Tigers come to Fayetteville. First serve is set for 4 p.m. CT.