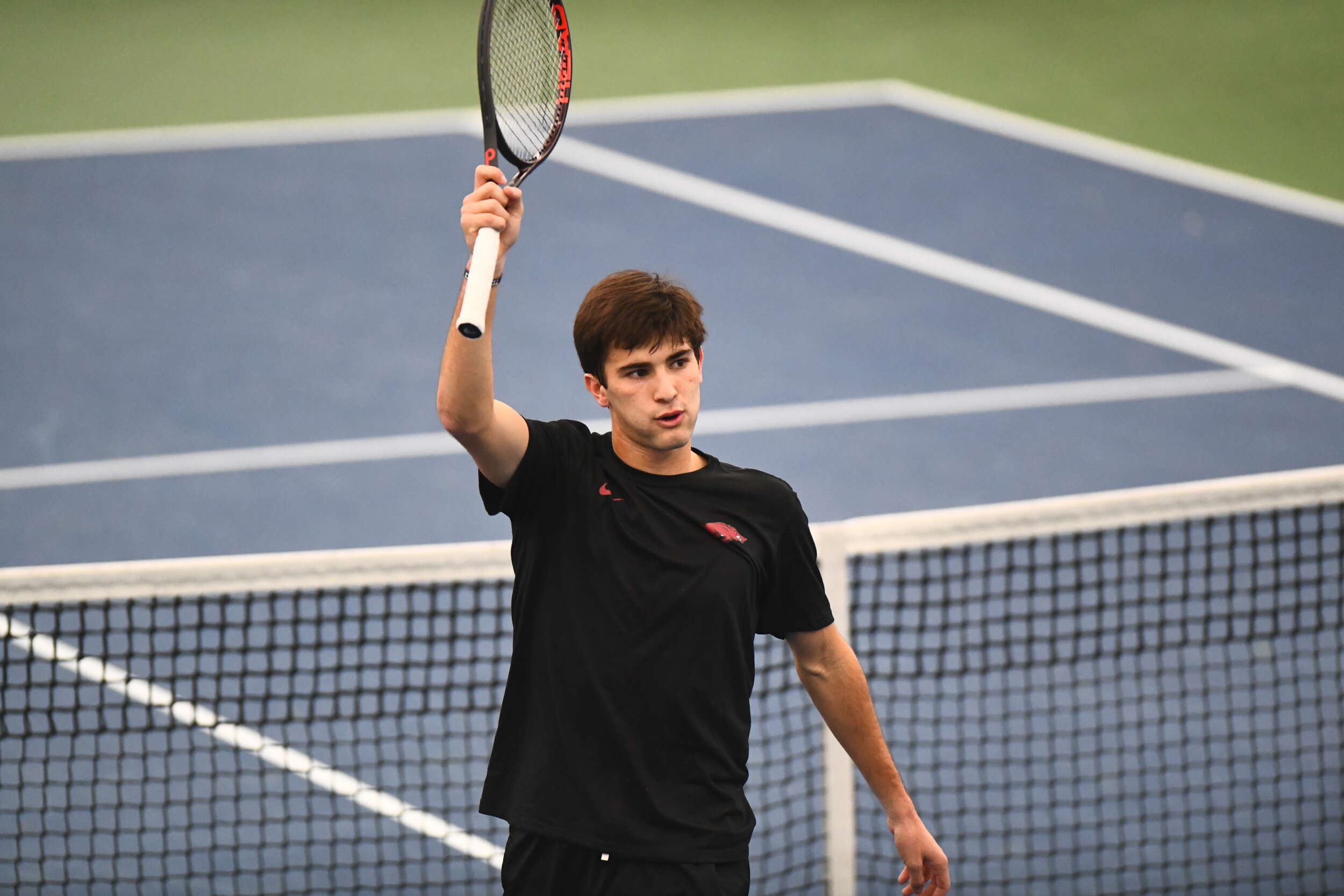 Men's Tennis Clipped By No. 27 Aggies, 5-2
FAYETTEVILLE, Ark. – The No. 49 Arkansas men's tennis team dropped a 5-2 decision to the No. 27 Texas A&M Aggies, 5-2 on Saturday afternoon. The Razorbacks fall to 12-5 overall this dual season and 0-4 in league play.
The Aggies took the early lead with the doubles point, taking wins on courts two and three. The duo of Adrien Burdet and Melvin Manuel were up 5-4 on court one over Schachter/Hilderbrand before the point was clinched.
In singles play, the Aggies clinched the match with three straight wins on courts four, one and five. Playing the rest out, junior Adrien Burdet took the first singles point with a 6-7 (4), 6-3, 1-0 (9) victory over Giulio Perego. In a comeback win on court two, Melvin Manuel came back from a 5-2 deficit to win 6-2, 3-6, 7-6 over No. 66 Raphael Perot for his first-ranked win.
The Razorbacks are back on the road traveling to Florida to face UCF on Wednesday, March 22 and Florida on Friday, March 24.
For the latest information on all things Arkansas Men's Tennis, follow the Hogs on social media by liking us on Facebook (Arkansas Razorback Men's Tennis) and following us on Twitter and Instagram (@RazorbackMTEN).