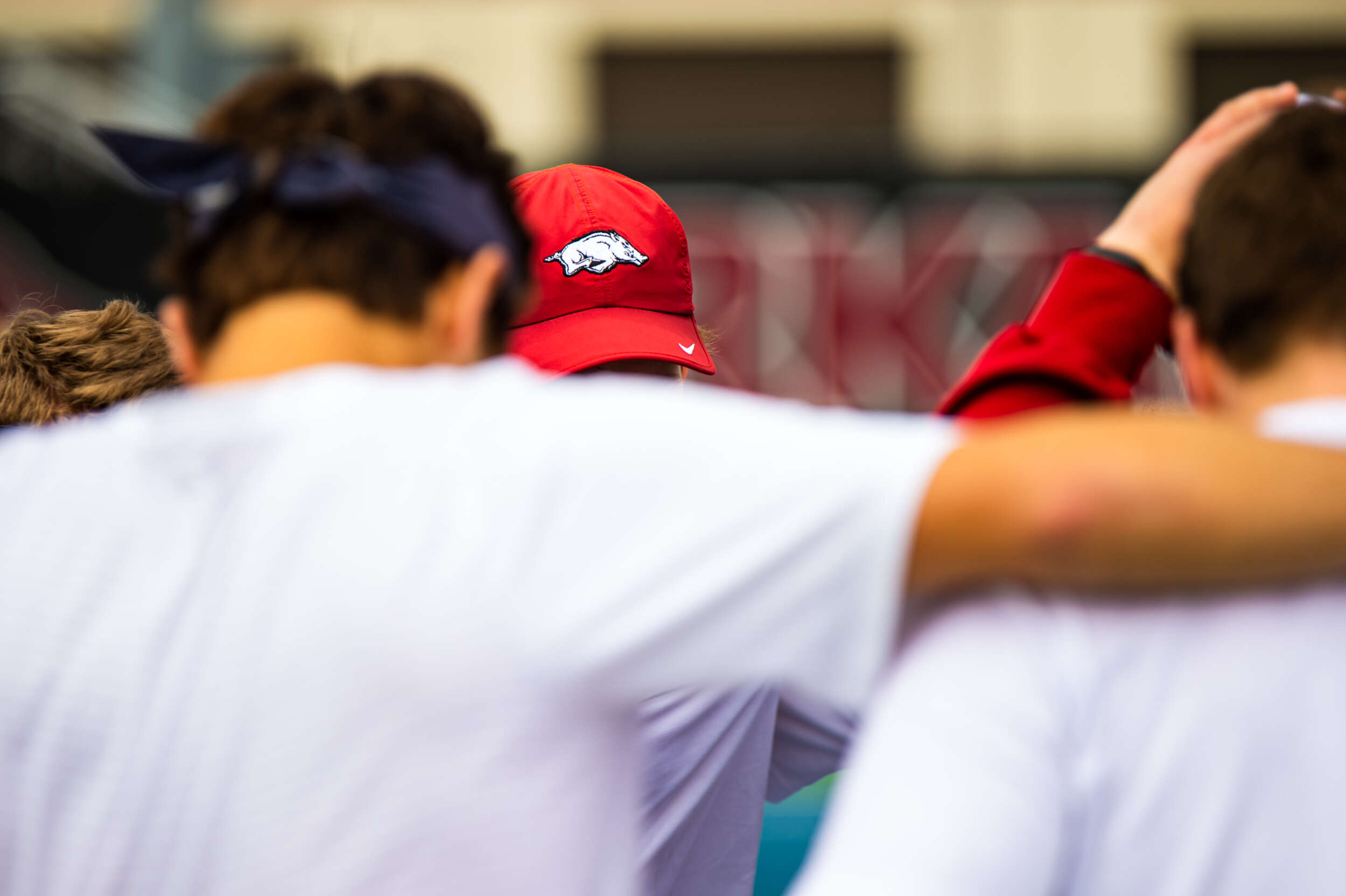 Men's Tennis downed by No. 2 Florida on the road
GAINESVILLE, Fla. – Razorback Men's Tennis was downed by the second-ranked Florida Gators (15-1, 9-0 SEC) on Friday night at the Alfred A. Ring Tennis Complex in Gainesville.
In doubles, Nico Rousset and Alex Reco improved to 4-0 in the SEC with a 6-3 victory over Andy Andrade and Ben Shelton on court three. The duo leads the Razorbacks with nine wins during the dual season.
Aleksa Bucan pushed No. 31 Blaise Bicknell to a tiebreaker at the No. 4 spot after bouncing back with a 6-3 win in the second set. However, the Gators player would clinch the final court of the night with a 10-3 tiebreak win. Max Verboven was inserted back into the singles lineup at the No. 2 spot. He battled against No. 15 Sam Riffice but would eventually fall to his Gator opponent.
"It stings but Florida has also beat top-10 TCU and No. 13 Georgia 7-0. We were better than we were at UCF on Wednesday, and were in some matches and probably should have closed out the doubles point", said Head Coach Andy Jackson.  "The schedule is brutal if you can't improve and keep your spirit intact. We are fighting, working and improving. We look forward to another top 10 challenge at South Carolina on Sunday and we will put our hearts into fighting and winning."
The Razorbacks continue their road trip when they head to Columbia, S.C. for a match against the No. 10 South Carolina Gamecocks on Sunday, Mar. 28. First serve in Columbia is scheduled for 12 p.m. CT.