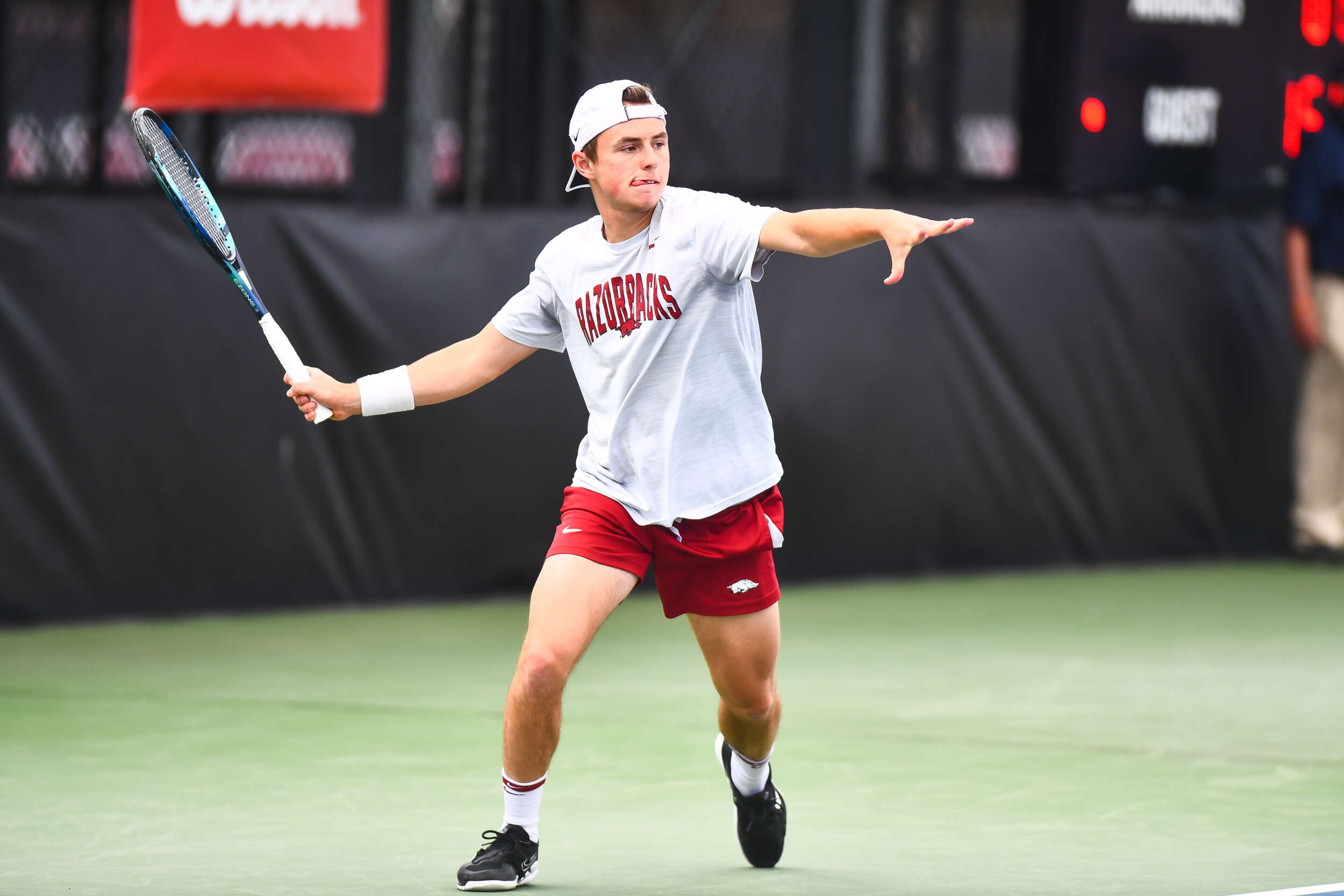 Men's Tennis Drop Match to No. 14 Mississippi State
FAYETTEVILLE, Ark. – The No. 60 Arkansas men's tennis team fell 6-1 to No. 14 Mississippi State on the road Sunday. The Razorbacks move to 12-12 overall and 0-11 in conference play.
The Bulldogs got the ball rolling early, taking the doubles point with wins on courts two and three. The Mississippi State tandem of No. 73 Jovanovic/Lumsden clinched the lead with a 6-4 victory over Arkansas' Savva/Sau Franco. The No. 70 duo of Adrien Burdet and Melvin Manuel were up 5-3 before the point was clinched.
In singles play, Mississippi State was able to earn the match win with three straight victories on courts four, two and one. On court six, freshman Benedikt Emesz earned the lone Razorback point with a 7-5, 4-6, 6-3 victory over Mississippi State's Michal Novansky.
The Razorbacks close out the regular season at home next weekend, welcoming Alabama and Tennessee to Billingsley Tennis Center.
For the latest information on all things Arkansas Men's Tennis, follow the Hogs on social media by liking us on Facebook (Arkansas Razorback Men's Tennis) and following us on Twitter and Instagram (@RazorbackMTEN).