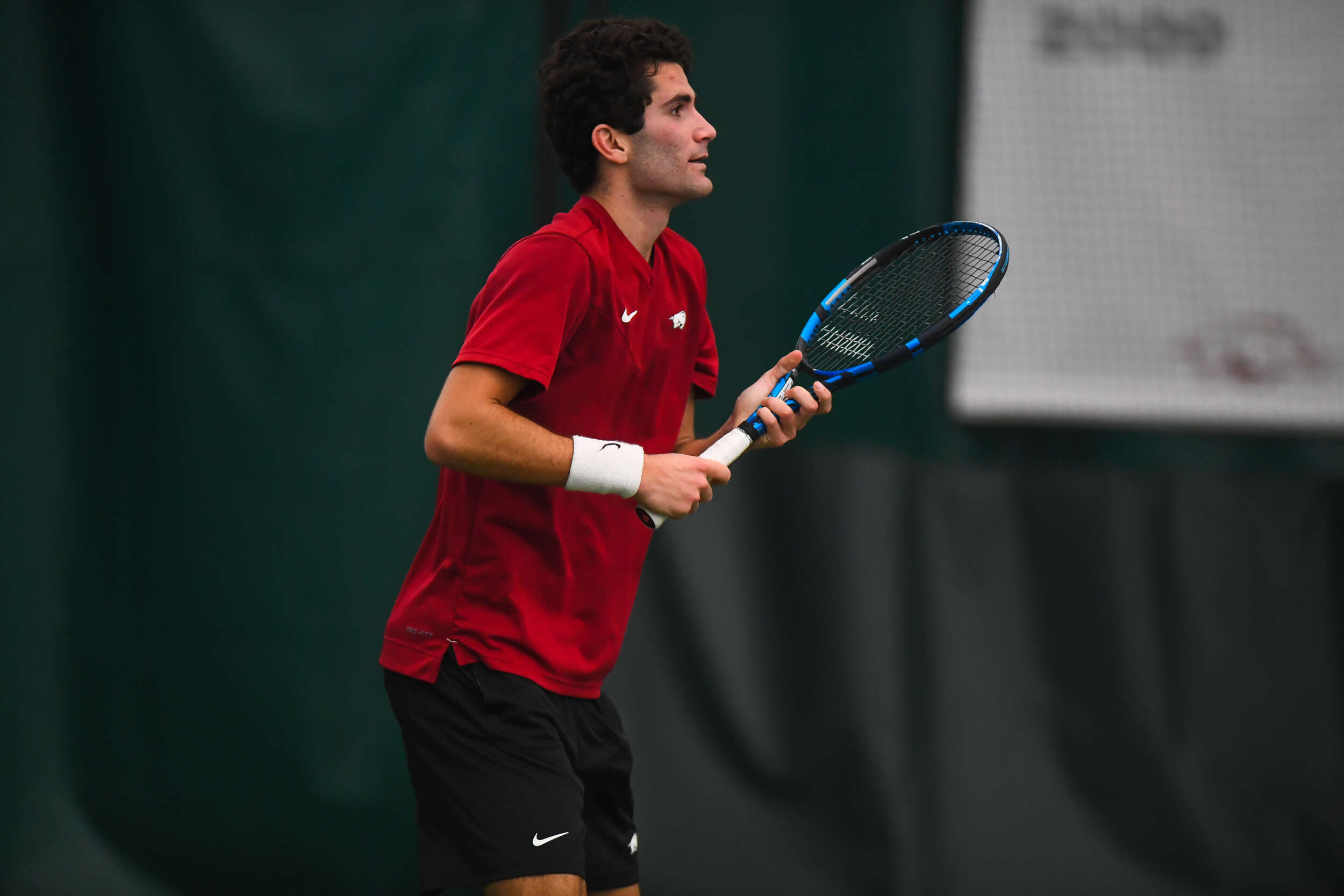 Men's Tennis Drop Road Match to UCF, 5-2
ORLANDO, Fla. – The No. 55 Arkansas men's tennis team dropped a 5-2 decision to No. 57 UCF in the first of a three-match road stretch. The Razorbacks fall to 12-6 overall this dual season as they continue conference play this weekend at Florida and South Carolina.
The Razorbacks took the early lead with wins on courts one and two to take the doubles point. Juniors Stefanos Savva and Alan Sau Franco struck first, taking a 6-4 victory on court two. The clincher came from Melvin Manuel and Adrien Burdet who came back from a deficit to take the tiebreaker 7-5 over the Knights on court one. The duo has now won five-straight matches for a perfect 5-0 record at the top court.
The Knights came out hot in singles play, taking the first sets on five courts. UCF was able to clinch the match with four straight singles wins on courts one, five, two and four. Freshman Gerard Planelles Ripoll put up the Hogs' only singles point with his seventh-straight win, 6-4, 6-4 on court six.
The Razorbacks continue play on the road, traveling to No. 22 Florida on Friday, March 24 and South Carolina on Sunday, March 26.
For the latest information on all things Arkansas Men's Tennis, follow the Hogs on social media by liking us on Facebook (Arkansas Razorback Men's Tennis) and following us on Twitter and Instagram (@RazorbackMTEN).