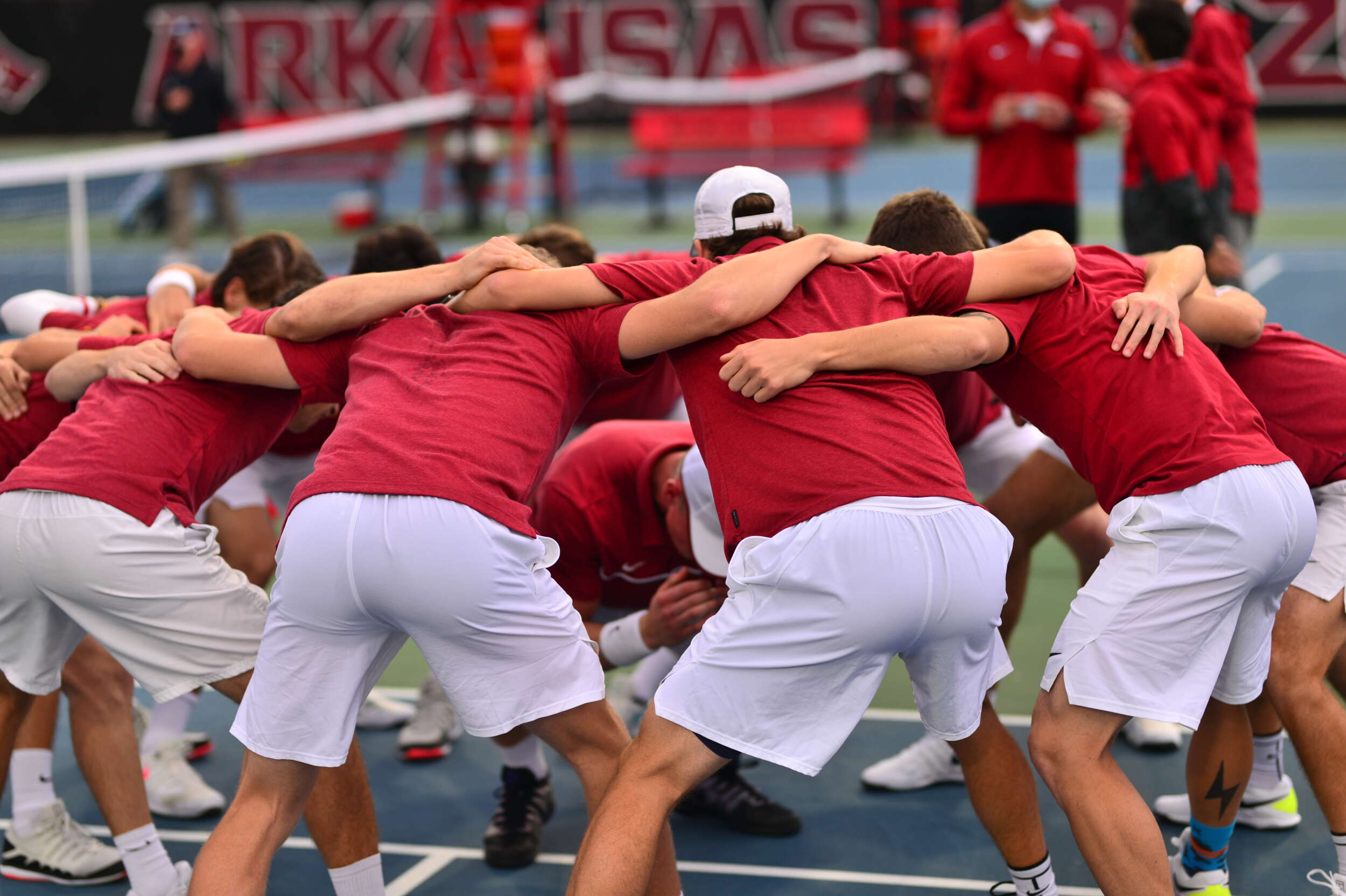 Men's Tennis edged by LSU, 5-2
FAYETTEVILLE, Ark. – Razorback Men's Tennis won the doubles point in an SEC matchup with the LSU Tigers on Friday night, but the Razorbacks eventually fell by a score of 5-2 at the Billingsley Tennis Center. Action was moved inside to the Dills Indoor Courts after rain stopped outdoor play early in singles.
In doubles, the Razorbacks won the first three games on all three courts. Melvin Manuel and Adrien Burdet moved to 2-0 as a duo with a 6-3 win at the No. 2 spot. Nico Rousset and Alex Reco won their fourth-straight as a pairing with a victory over Nick Watson and Boris Kozlov, 6-4. Rousset and Reco lead the Hogs with their seventh victory of the dual season.
Nico Rousset was first off the courts, dropping just one game in a 6-1, 6-0 route against Tom Pisane at the No. 3 position. Rousset is now 8-4, matching Razorback teammate Adrien Burdet with a team-high eight dual season wins. Reco and Paya battled after dropping their first sets to force a third on courts one and six, respectively. However, their Tiger opponents captured the wins in the deciding set.
The Razorbacks will be back at the Billingsley Tennis Center to face the 12th-ranked Texas A&M Aggies on Sunday, March 14. First serve in Fayetteville is set for 1:00 p.m. CT.