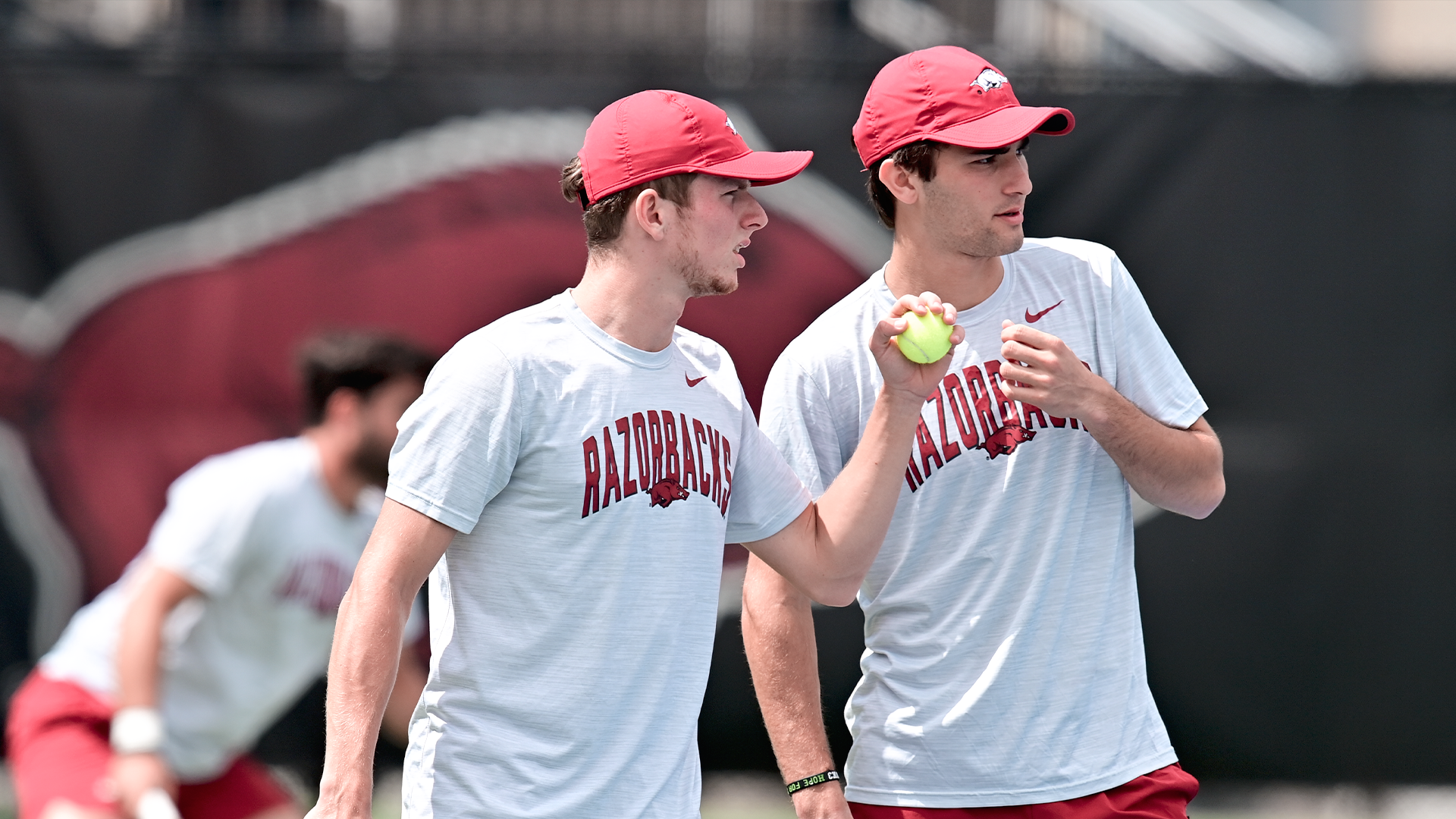 Men's Tennis Fall to No. 8 Georgia
FAYETTEVILLE, Ark. – The Arkansas men's tennis team dropped a 4-0 decision to the No. 8 Georgia Bulldogs. The Razorbacks move to 12-10 overall and 0-9 in conference play.
The Bulldogs jumped out to a big start, taking the doubles point with wins on courts one and three. Georgia's No. 9 duo of Ethan Quinn and Trent Bryde clinched the point for the Bulldogs with a 6-2 win over Arkansas' Melvin Manuel and Adrien Burdet.
Georgia kept the momentum going into singles play, taking the first set on five courts. The Bulldogs took two quick points on one and four and were on the quest for one more. On court two, Melvin Manuel took the first set tiebreaker over Georgia's Philip Henning 7-6 before the match was clinched. Georgia's Miguel Perez Pena was the dagger with a 6-4, 6-1 win over Arkansas' Gerard Planelles Ripoll.
The Razorbacks are back on the road next week, traveling to face Auburn on Friday, April 7 and Mississippi State on Sunday, April 9.
For the latest information on all things Arkansas Men's Tennis, follow the Hogs on social media by liking us on Facebook (Arkansas Razorback Men's Tennis) and following us on Twitter and Instagram (@RazorbackMTEN).