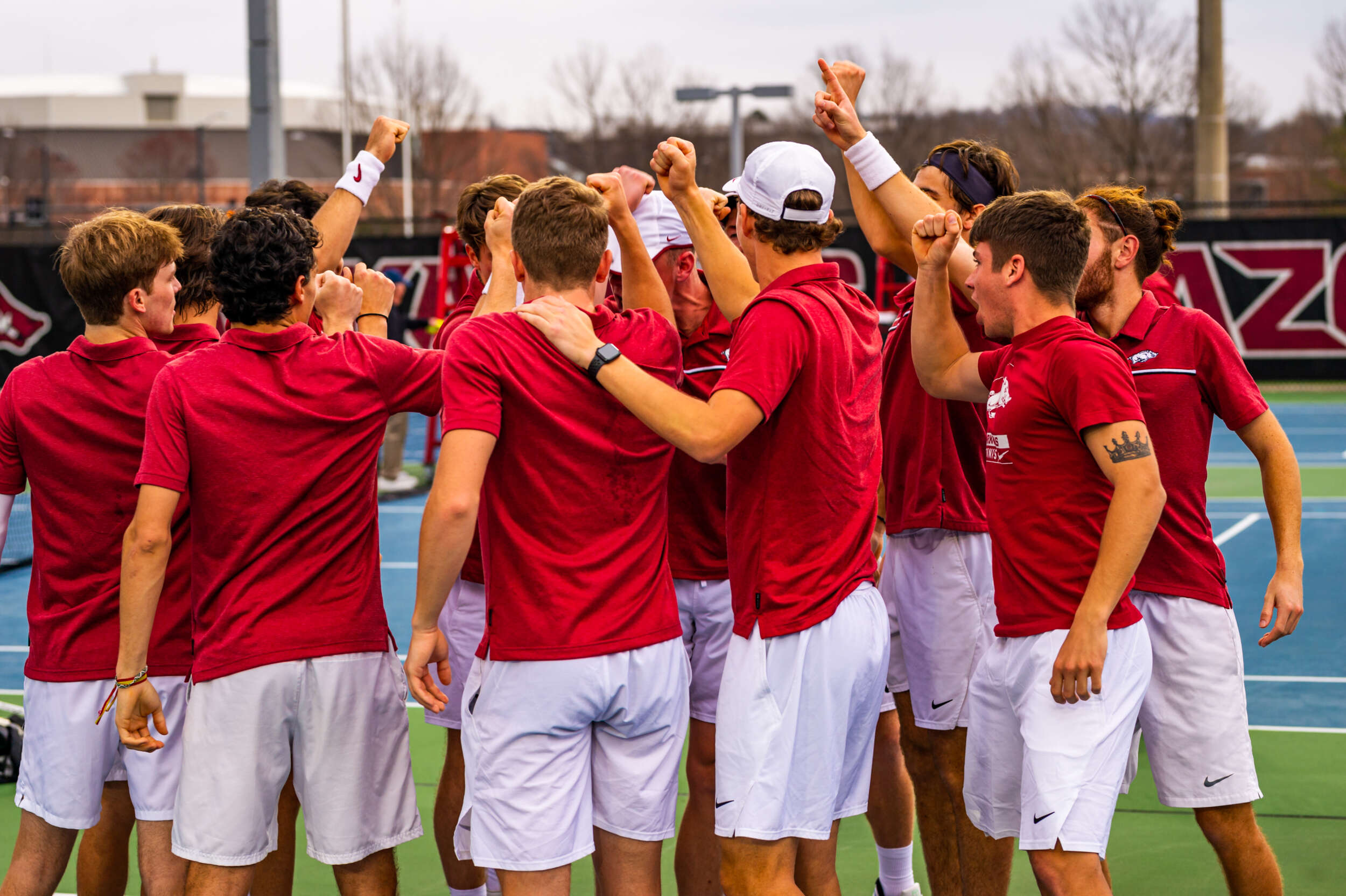 Men's Tennis falls in nonconference tilt at UCF
ORLANDO, Fla. – Razorback Men's Tennis dropped a match at UCF (9-3, 1-0 AAC), 6-1, on Wednesday afternoon inside the USTA National Campus. Arkansas won its fourth-straight doubles point, but the Knights sealed the victory in singles action.
The Razorbacks were able to get on the board with wins on the top two courts during doubles play. Hunter Harrison and Enrique Paya moved to 3-1 at No. 1 doubles with a 6-4 win over the 21st-ranked pairing of Trey Hilderbrand and Gabriel Decamps. Melvin Manuel and Adrien Burdet stayed a perfect 4-0 during the dual season, breezing by Juan Pablo Mazzuchi and Bogdan Pavel, 6-2, at the No. 2 spot.
Arkansas will be back in SEC action with road trips at No. 2 Florida (Mar. 26) and No. 10 South Carolina (Mar. 28) this weekend.