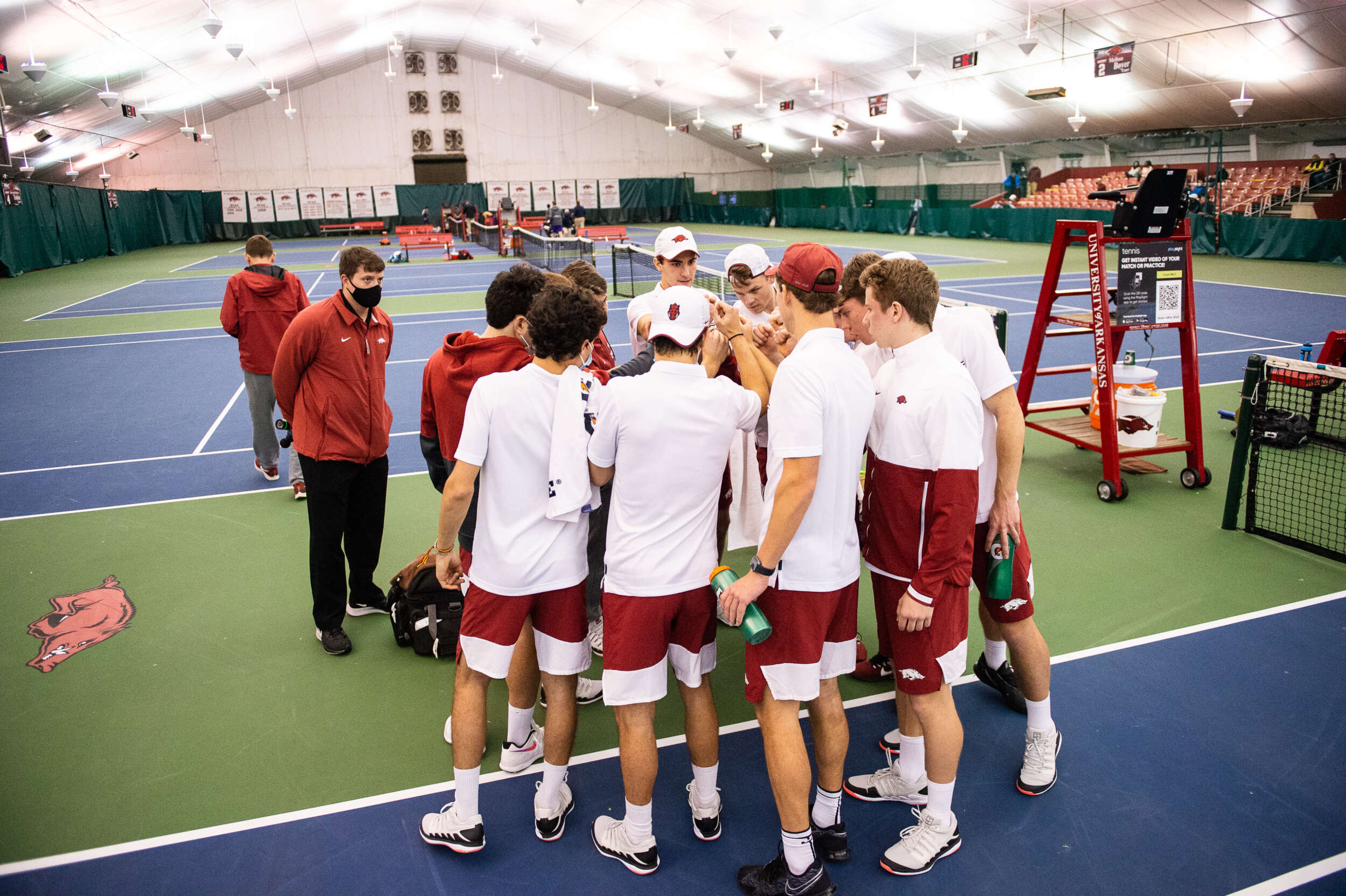 Men's Tennis falls on the road at No. 20 Kentucky
LEXINGTON, KY. – Razorback Men's Tennis dropped a road trip to the 20th-ranked Kentucky Wildcats (13-3, 3-2 SEC) on Friday night, 7-0.
In doubles, Melvin Manuel and Adrien Burdet earned a win on court three by downing Yasha Zemel and Joshua Lapadat, 6-2. The scoring was tied at 1-1, but the Razorbacks duo won five of the final six games for their first win of the season as a pair.
Enrique Paya bounced back after dropping the initial set to Zemel, 4-6. Paya evened up the match with a 6-3 victory in the second, but the Razorback eventually fell in a third set tiebreak (11-13) on court five. After dropping the first set on court three, Manuel battled Millen Hurrion to an extended second set. However, the Wildcat eventually won the set, 7-6 (7-4), and the No. 3 spot for UK.
"Well done to Kentucky. They are very good in the situation like today, at home, four indoor courts, and winning a close doubles point," said Head Coach Andy Jackson. "We played hard, but they played better. We are going to keep our heads up and get ready to play outdoors on Sunday in Nashville against Vanderbilt."
Arkansas continues its road trip with a visit to Nashville, Tenn. to face the Vanderbilt Commodores. First serve on Sunday, March 7 is scheduled for 12 p.m. CT.