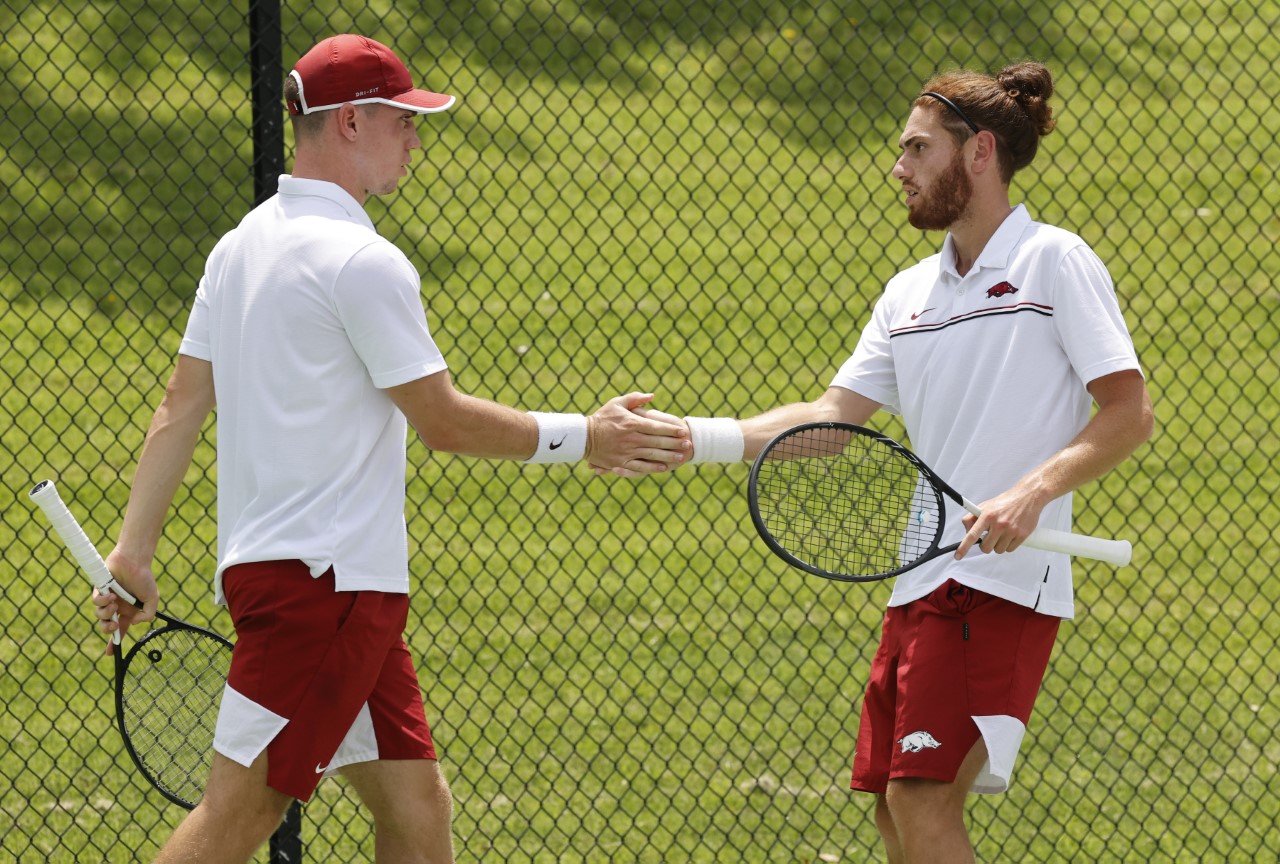 Men's Tennis falls to (7) TCU in NCAA Tournament First Round
FORT WORTH, Texas – Razorback Men's Tennis fell to national seven seed TCU (17-7, 4-1 Big 12) in the First Round of the NCAA Tournament on Saturday afternoon. Arkansas was making its 20th all-time appearance in the national tournament and third out of the last five seasons.
In doubles, the Horned Frogs took the No. 2 and 3 spots to go up 1-0. The 49th-ranked pairing of Hunter Harrison and Enrique Paya battled the second-ranked duo of Gray/Fomba to a 4-5 score before play was finished.
No. 71 Nico Rousset and Aleksa Bucan both won their opening sets over nationally ranked Horned Frogs at the No. 3 (6-3) and 4 (6-2) positions, respectively. Bucan dropped the second stanza and had started action in the third set, while Rousset was still in the second versus No. 65 Sander Jong when play was suspended. Rookie Adrien Burdet bounced back in the second set and was tied at one apiece against No. 94 Tomas Jirousek.
The Hogs were led this season in singles play by Rousset and Burdet. Rousset had a team-high 12 wins and four victories over nationally ranked opponents, while Burdet racked up 11 wins as a staple at the No. 5 spot in his first season at Arkansas. Rousset teamed with Alex Reco to earn 11 wins during the dual season with five of those coming against conference opponents.