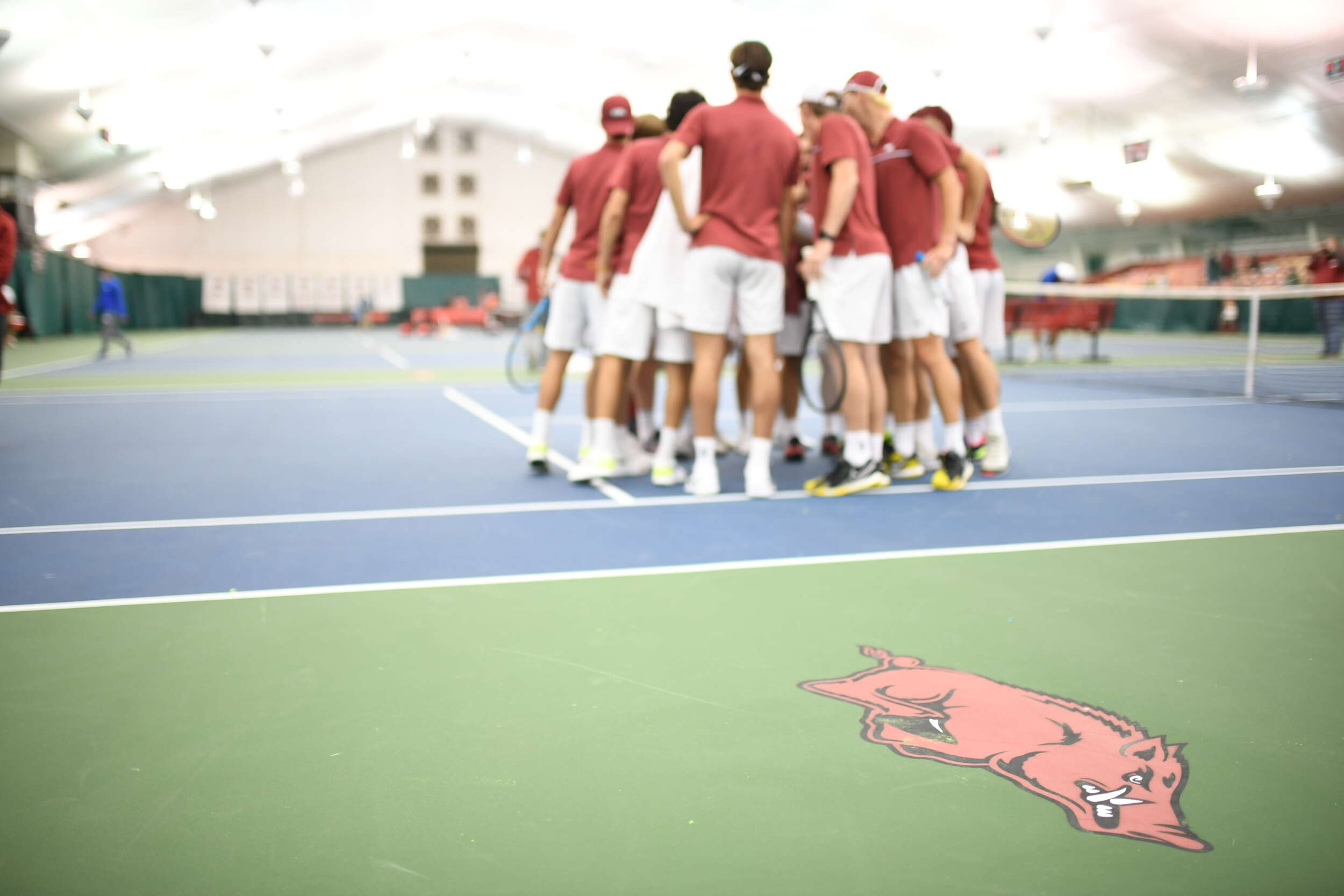 Men's Tennis falls to Kentucky in SEC Tournament
FAYETTEVILLE, Ark – Razorback Men's Tennis fell on Tuesday night in the first round of the SEC Tournament to No. 14 Kentucky at the Billingsley Tennis Center, 4-0. The Wildcats won the doubles point and added the first three singles victories to advance to the quarterfinals.
The Hogs split the first two sets at the No. 1, 3 and 4 spots, all against nationally ranked Wildcats. At No. 1, Alex Reco won the first set against the top-ranked player nationally, Liam Draxl, 6-3. The pair's match would go unfinished in the deciding set. No. 95 Nico Rousset also grabbed a first set win against No. 43 Millen Hurrion. Hurrion had a 3-0 lead in the third set before play was stopped. At the No. 4 spot, Aleksa Bucan was tied with 97th-ranked Cesar Bourgois at 1-1 in the third and deciding set.
SEC Tournament play continues at the Billingsley Tennis Center with quarterfinal action tomorrow at 9 a.m. CT.