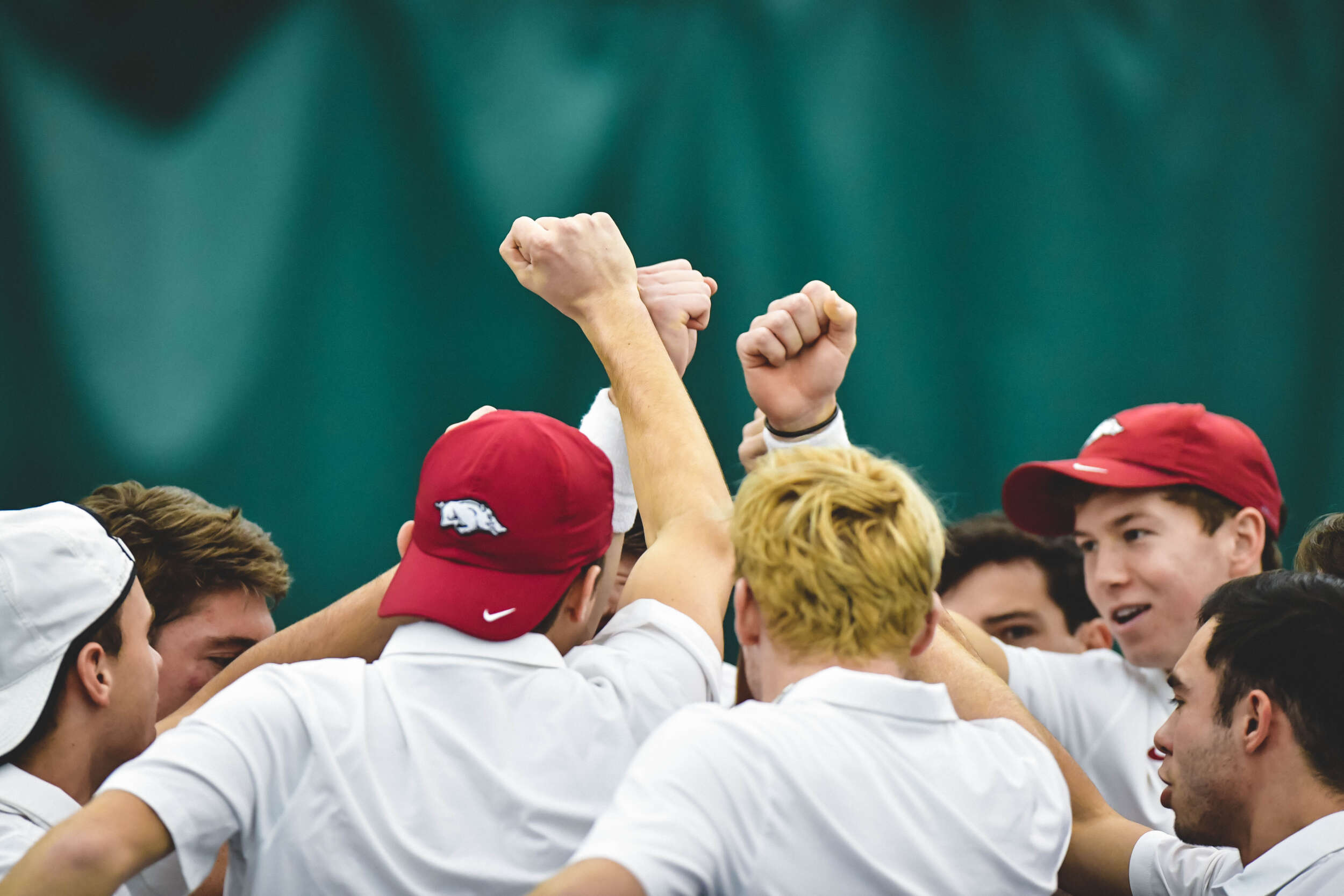 Men's Tennis falls to Middle Tennessee, 4-2
FAYETTEVILLE, Ark. – The Arkansas men's tennis team (1-2) fell to Middle Tennessee on Sunday afternoon at the Dills Indoor Tennis Center, 4-2.
After dropping the doubles point, Alex Reco got the Hogs on the board with a 6-3, 6-2 win at the No. 2 spot over Stijn Slump. Reco compiled three singles wins on the weekend, taking 37 sets while dropping only 16. Nico Rousset also earned a point for the Razorbacks as he battled to a 6-4, 7-5 straight set win over Max Rauch at No. 4 singles. It was also the junior's second straight-set win over the last two days.
The Razorbacks will be back at the Dills Indoor Tennis Center for a pair of matches against Baylor and Omaha on Saturday, Feb. 1. First serve against BU is set for 1:00 p.m. CT while start time for Omaha is TBA.
Doubles Results
No. 1| Verboven/Paya (Ark) vs. Motl/Slump (MTSU), 5-3 (uf)
No. 2 | Edge/Moonen (MTSU) def. Reco/Rousset (Ark), 6-4
No. 3 | Stormon/Rauch (MTSU) def. Manuel/Alonso (Ark), 6-2
Singles Results
No. 1 | Tom Moonen (MTSU) def. Maxim Verboven (Ark), 6-2, 3-6, 7-5
No. 2 | Alex Reco (Ark) def. Stijn Slump (MTSU), 6-3, 6-2
No. 3 | Chris Edge (MTSU) def. Jose Dominguez Alonso (Ark), 6-1, 6-2
No. 4 | Nico Rousset (Ark) def. Max Rauch (MTSU), 6-4, 7-5
No. 5 | Francisco Rocha (MTSU) def. Melvin Manuel (Ark), 7-6 (7-4), 6-3
No. 6 | Enrique Paya (Ark) vs. Pavel Motl (MTSU), 7-6 (7-3), 3-4 (uf)