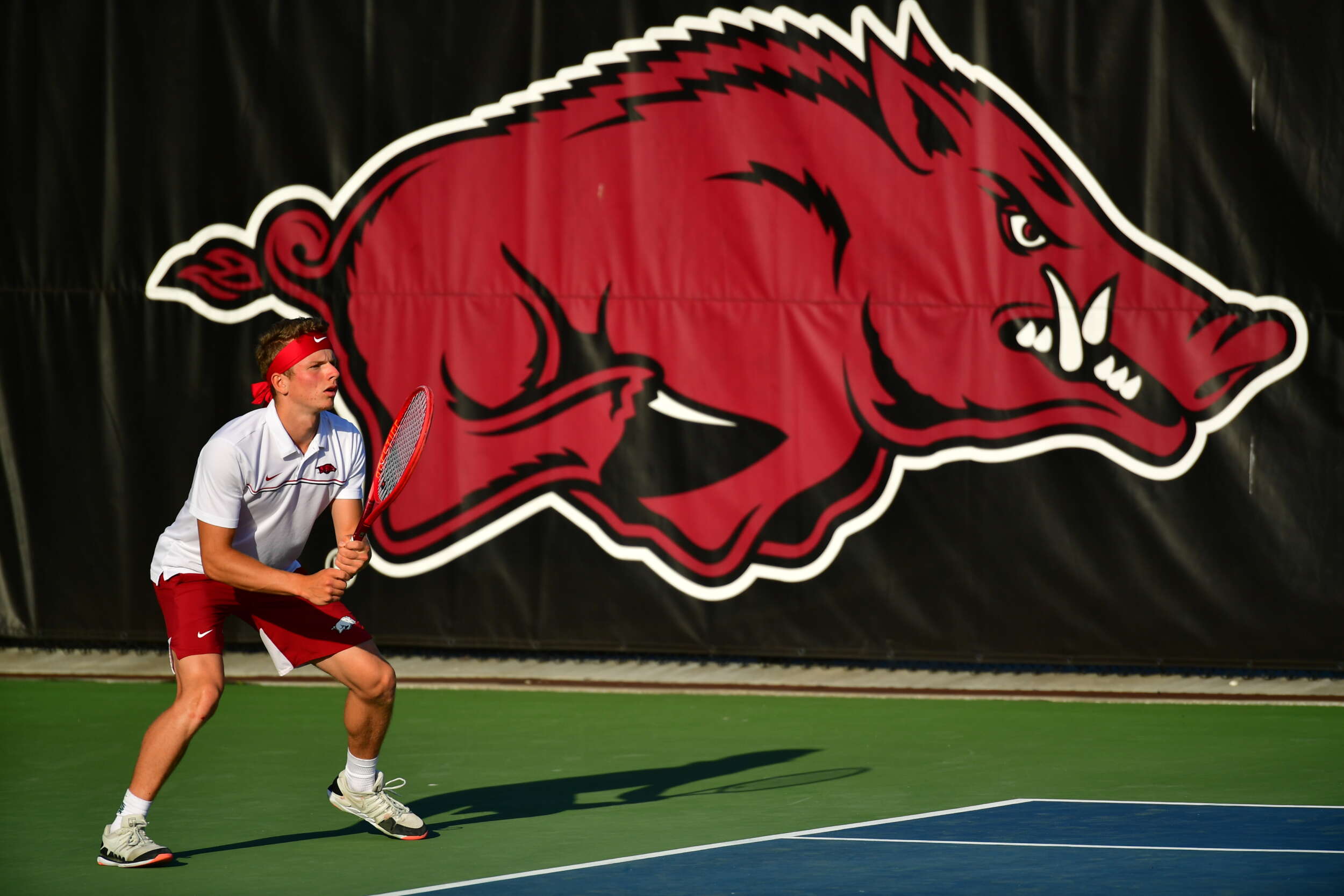 Men's Tennis falls to No. 11 Georgia
FAYETTEVILLE, Ark – Razorback Men's Tennis fell to the No. 11 Georgia Bulldogs (12-5, 6-4 SEC) on Friday night at the Billingsley Tennis Center, 6-1. The Hogs won the doubles point in their fifth-straight match against a top-25 team.
Alex Reco and Nico Rousset cruised at the No. 3 doubles spot, taking the match by a score of 6-1. It was the duo's 10th win of the season, improving to 5-0 in SEC competition. Adrien Burdet and Melvin Manuel clinched the doubles point with an upset win over No. 48 Rowe/Croyder in the tiebreaker, 7-6 (7-5).
In singles, Rousset battled against 25th-ranked Philip Henning after dropping the first set. Rousset bounced back to take the second, 6-2, forcing a deciding set. Henning went on to clinch the last court of the day by a 6-4 score in the final stanza.
The Razorbacks will be back at the Billingsley Tennis Center to face No. 3 Tennessee on Sunday afternoon. First serve against the Volunteers is scheduled for 1 p.m. CT.