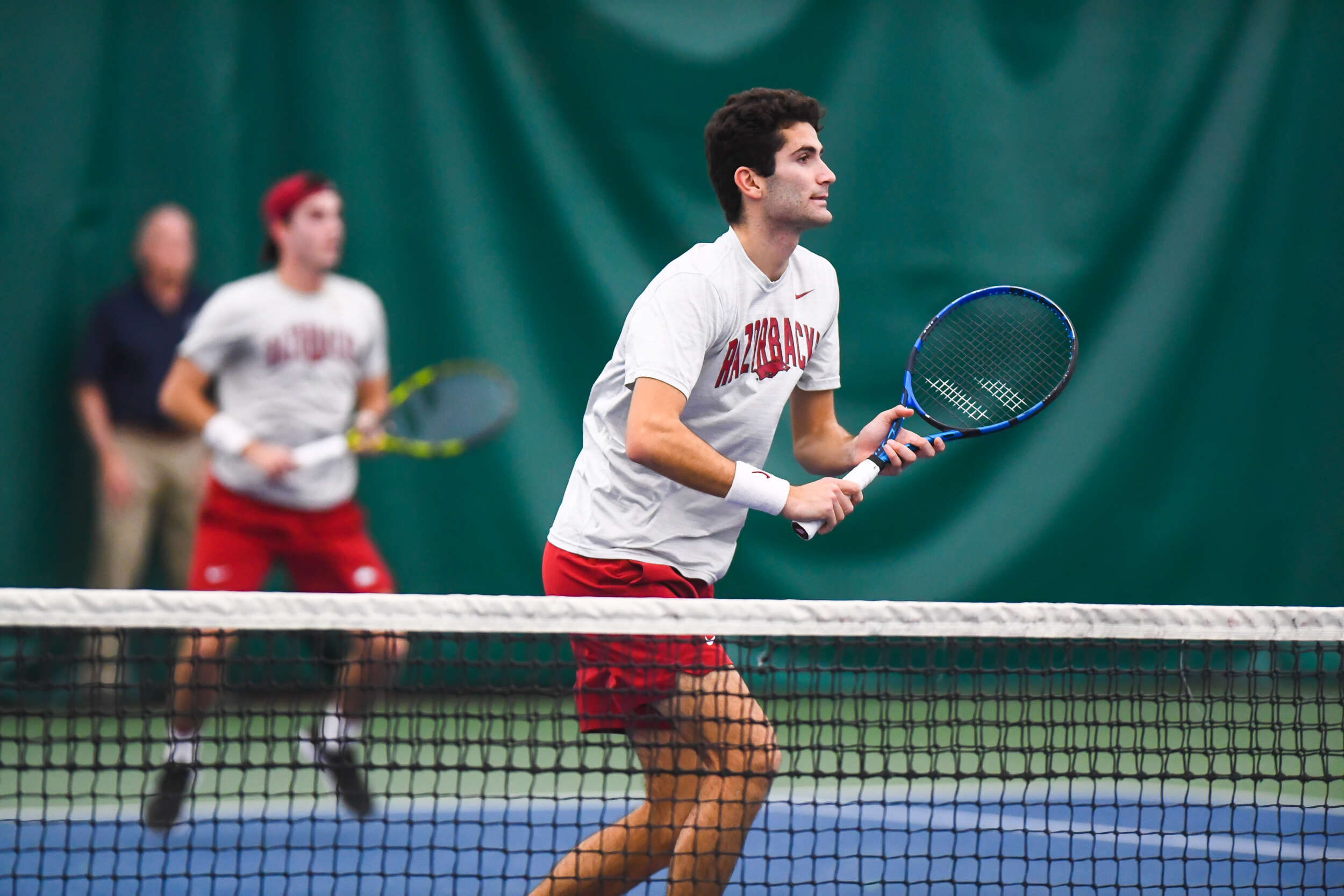 Men's Tennis Falls to No. 6 Kentucky On the Road
LEXINGTON, Ky. – The Arkansas men's tennis team suffered a 7-0 loss to No. 6 Kentucky on the road Saturday afternoon. The Razorbacks move to 12-4 overall and 0-3 in conference play with the loss.
In doubles, the Wildcats took the advantage early on with wins on courts one and three. On court two, Stefanos Savva and Alan Sau Franco were up 4-3 over No. 56 Lapadat/Mercer when the point was clinched.
Kentucky continued their dominance, taking all six straight singles points. The Wildcats clinched the match win on court four, where No. 102 Taha Baadi took a 6-3, 6-4 victory over Arkansas' Melvin Manuel. Junior Melvin Manuel grabbed the second set 7-5 over No. 28 Alafia Ayeni on court two, but dropped the third set tiebreaker 10-7.
The Razorbacks return home next week for a lone SEC match against Texas A&M on Saturday, March 18.
For the latest information on all things Arkansas Men's Tennis, follow the Hogs on social media by liking us on Facebook (Arkansas Razorback Men's Tennis) and following us on Twitter and Instagram (@RazorbackMTEN).