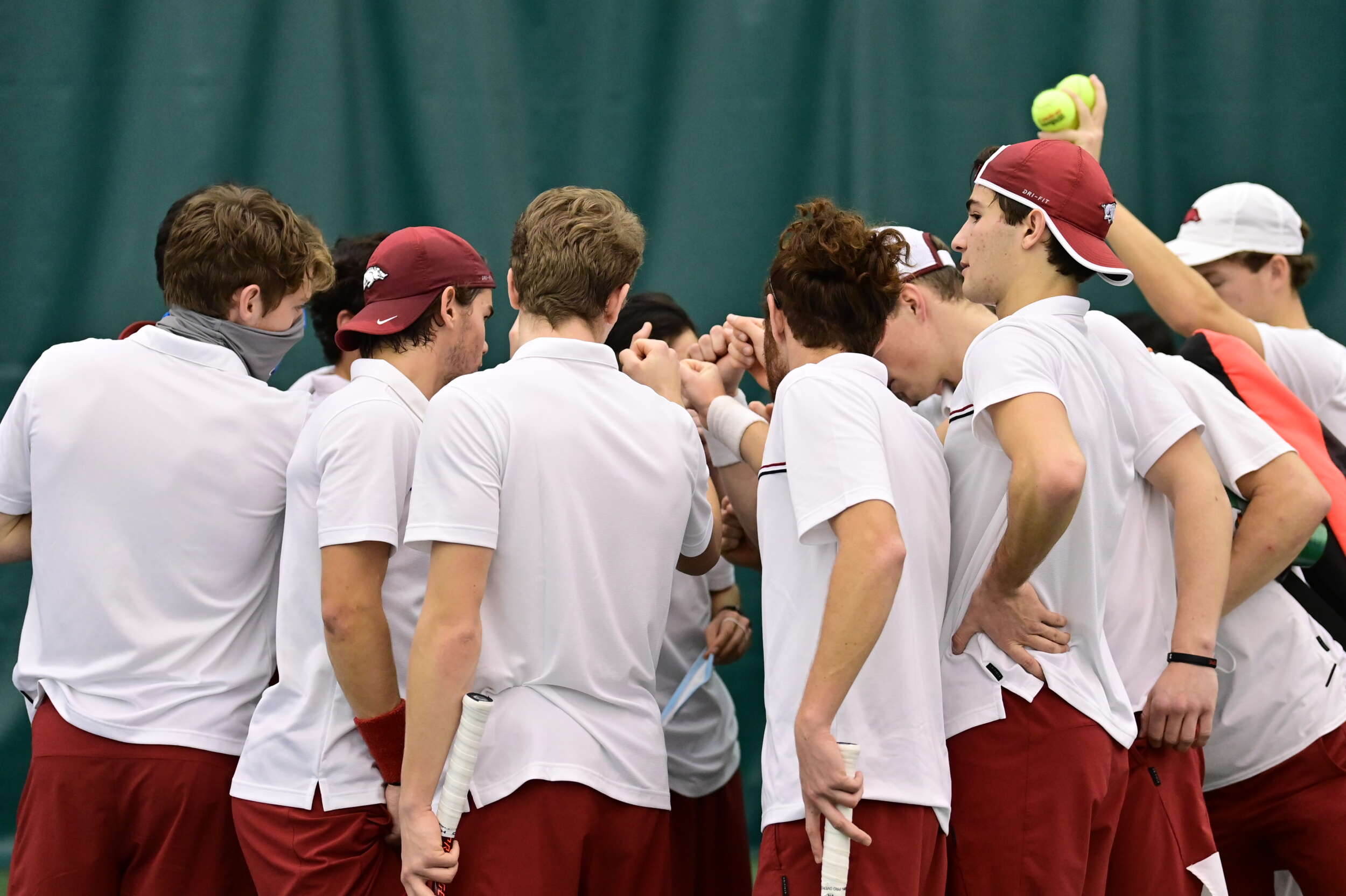 Men's Tennis falls to Ole Miss in SEC opener
FAYETTEVILLE, Ark. – Razorback Men's Tennis (6-3, 0-1 SEC) fell on Sunday afternoon in its SEC opener against Ole Miss (2-4, 1-0 SEC), 7-0.
After dropping the first set on court four, Melvin Manuel bounced back with a 6-4 win in the second set. However, he was eventually edged by Simon Junk in the tiebreaker, 10-8. Enrique Paya also worked to a third set tiebreaker, splitting the first two sets with Jakob Cadonau, 4-6, 7-6 (7-3). The pair battled to an extended tiebreak before Cadonau won it by a score of 11-9.
"Well done to Ole Miss. They overpowered us. They have a good team and we knew that going into today after their 4-3 losses to Texas A&M and TCU," said Head Coach Andy Jackson. "We didn't play as well as we can. Now we face Memphis who beat Ole Miss in Oxford. So, we will look to do better."
The Razorbacks will be back in Fayetteville for a non-conference matchup against the Memphis Tigers on Sunday, Feb. 28th. First serve at the Billingsley Tennis Center is set for 1:00 p.m. CT.