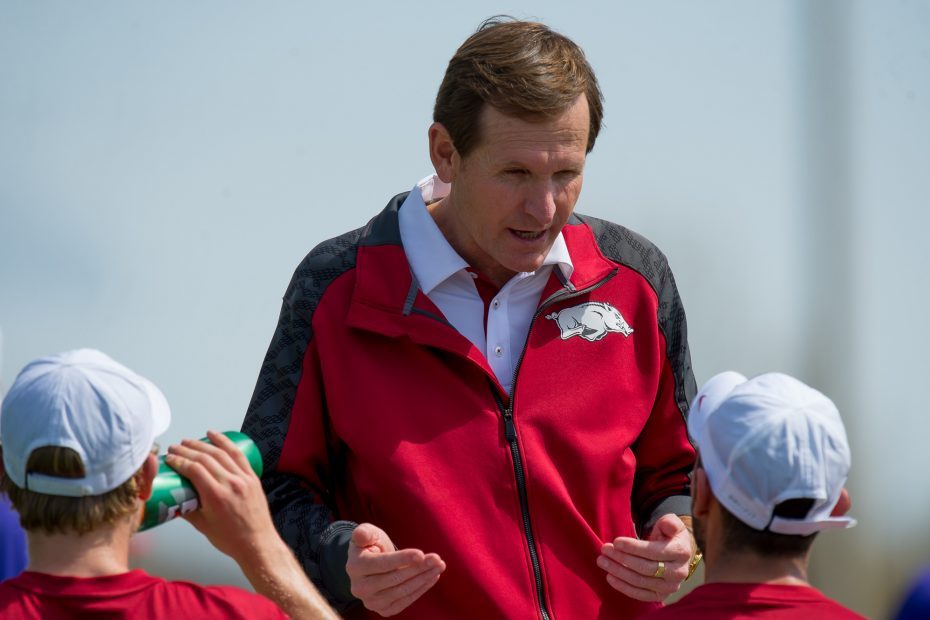 Men's Tennis Releases Challenging Fall Schedule
FAYETTEVILLE, Ark. – Coming off the first 20-win season since 1986 and a program-best 7-5 record in Southeastern Conference play, the Arkansas men's tennis team embarks on another challenging fall slate in 2016.
The fall schedule, meant to prepare the Razorbacks for the upcoming spring season, features several familiar tournaments and an extra special opportunity for senior Mike Redlicki. Head coach Andy Jackson welcomes back eight returners from last year's 20-9 team, including a pair of All-SEC selections in Redlicki and fellow senior Jose Salazar.
"The fall schedule allows many opportunities for our team to compete against the best in the nation," Jackson said. "We became more competitive nationally last year and to continue our progress we need to have a good preparation this fall. We are eager to get started building our team."
The schedule kicks off with the Southern Intercollegiate in Athens, Georgia, from Sept. 23-26. The Razorbacks will then travel to the ITA All-American Championship in Tulsa, Oklahoma (Oct. 1-10), and the Georgia Tech Invitational in Atlanta (Oct. 7-9). Later in the month, Arkansas will also compete in the UTSA Cup in San Antonio, Texas (Oct. 14-16), USTA/ITA Regional Championship in Stillwater, Oklahoma (Oct. 20-24), and the FGCU Invitational in Fort Meyers, Florida (Oct. 28-30).
The Razorbacks will conclude the fall schedule with the SEC Fall Coaches Championship in Tuscaloosa, Alabama (Nov. 3-5), and the USTA/ITA National Individual in New York (Nov. 3-6).
Redlicki, an All-SEC First Team selection and NCAA Championships participant in both singles and doubles, will also compete in the American Collegiate Invitational at the 2016 US Open and play on the same hardcourt as the world's best during the second week of the Open.
Accessible only to American college players, Redlicki was one of eight men selected to compete in the single-elimination singles tournament, which will be held from Sept. 8-10 in New York. The winner will receive a wild card into the 2017 US Open, main draw or qualifying, depending on their ranking next summer.
For more information on Razorback men's tennis, please follow @RazorbackMTEN on Twitter.