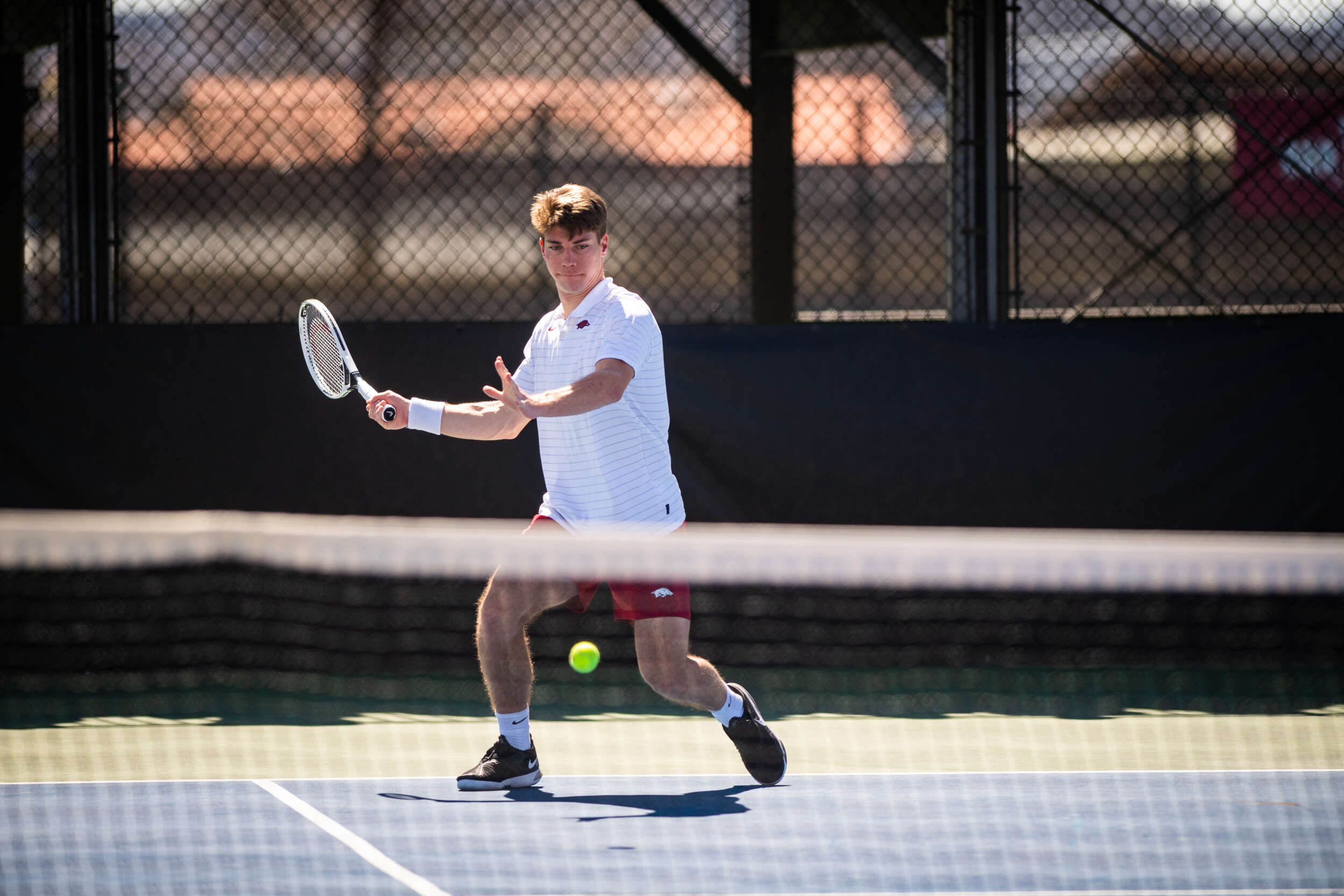 NCAA Run Comes to an End for Reco in Tight Battle
URBANA, Ill. – Arkansas' top player and No. 23-ranked Alex Reco saw his NCAA Tournament appearance come to a close on Tuesday with a hard-fought loss in the Round of 32, falling to No. 61 Eduardo Nava of Wake Forest in three close sets, 7-6, 4-6, 3-6.
Monday afternoon showcased Reco and Nava's brother, Diego, battle it out in the first round of the NCAA Individual Tournament, with Reco defeating Diego Nava of Xavier University in straight sets, 6-4, 7-6. Then, on Tuesday, the Razorback senior took on the elder Nava brother, Eduardo of Wake Forest, after the Demon Deacon advanced past Kentucky's Liam Draxl due to Draxl withdrawing mid-match because of an injury.
Reco looked sharp early in the match against the experienced Nava. In a tiebreaker for the first set, Reco played some clutch tennis to round out the first frame, eventually taking the tiebreaker, 7-3.
It was a tightly contested second set, with both men looking for an edge. It was not until Nava broke free at 4-4 to win the final two games of the set and push the match to a decisive third set.
The third set was also neck-and-neck, and Reco took the lead at 3-2 with a chance to put some pressure on the Wake Forest graduate senior. But Nava saved his best tennis for the end, claiming four straight games to end the set and match with a 6-3 victory.
Reco finishes his Razorback career with 64 singles wins and 49 doubles wins. The Frenchman reached a career-high ranking of 23 at the conclusion of this season after winning five of his last six singles matches, four of those coming against nationally ranked opponents. His final singles record for 2022 sits at 11-12, including a 6-8 clip against ranked opponents.
For updates, follow @RazorbackMTEN on Twitter.