New Hogs on the Block: Taylor Head
Looking ahead to the 2020 season, lets take a look at some of the new faces we'll see in Barnhill Arena this fall! Today's new Hog on the block is outside hitter, Taylor Head!

One of my favorite memories of high school is all the relationships I developed with my teammates, I found some of my best friends in volleyball.
My parents are some of my biggest role models because they taught me what it means to be a student athlete and the work ethic you have to have. They have had the biggest influence on my career, they pushed for me and guided me to where I am today.
Volleyball has brought me some awesome memories, but my favorite has to be winning the Florida State Championship for indoor and beach volleyball in the same year!
My proudest accomplishment is winning AAU Nationals in 2018 and being awarded tournament MVP.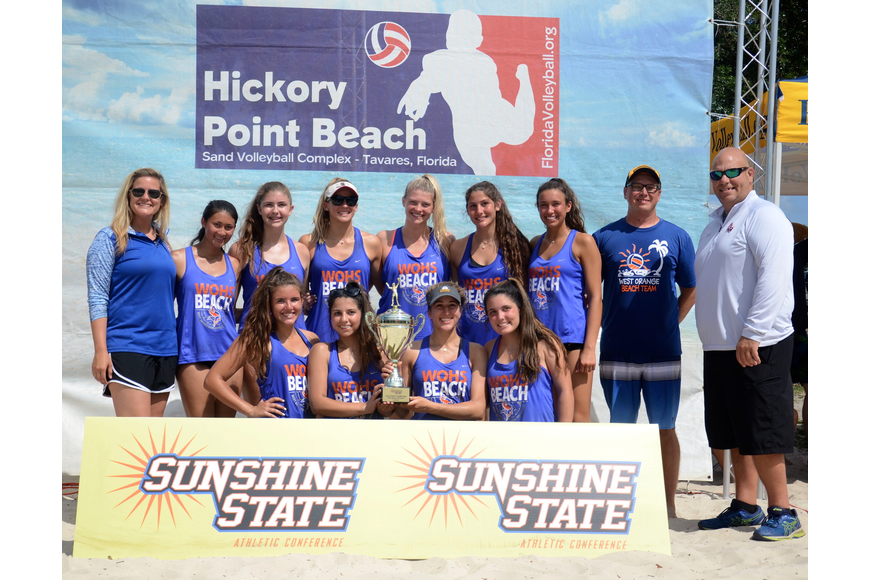 I chose Arkansas because of the atmosphere and the coaching staff, they made me feel so welcome when I visited and were really supportive during the recruiting process.
I started at Arkansas this spring and I'm currently majoring in sports management. I hope to one day work for a professional team and be behind the scenes.
Being at Arkansas has made me excited to compete at the highest level and against some of the best teams in the nation in the SEC.
My favorite thing about the sport of volleyball is all the opportunities its given me: new friends, new experiences and now an education.
One quote I live by is "Attitudes are contagious make yours worth catching," by Dennis Mannering.
I am the middle of three children, I have two brothers one older and one younger. A favorite family memory of mine is when we go go-cart racing with my family on vacation, we all are so competitive. After Thanksgiving every year we have a family corn hole tournament and kickball game… winners get bragging rights until next year's games!
Favorite Food |  Chinese
Nicknames |  Tay and Bear
Current Netflix / TV Binge | Money Heist
Dream Vacation | Anywhere on the beach.
Number One Thing on Your Bucket List | Go outside the country or on a cruise.
Describe Yourself in 3 Words | Positive, Friendly, Consistent
What is One Thing You Would Rate 10/10 | My dog, Chewy
Build Your Ultimate Pizza | Pepperoni, Sausage, Bacon