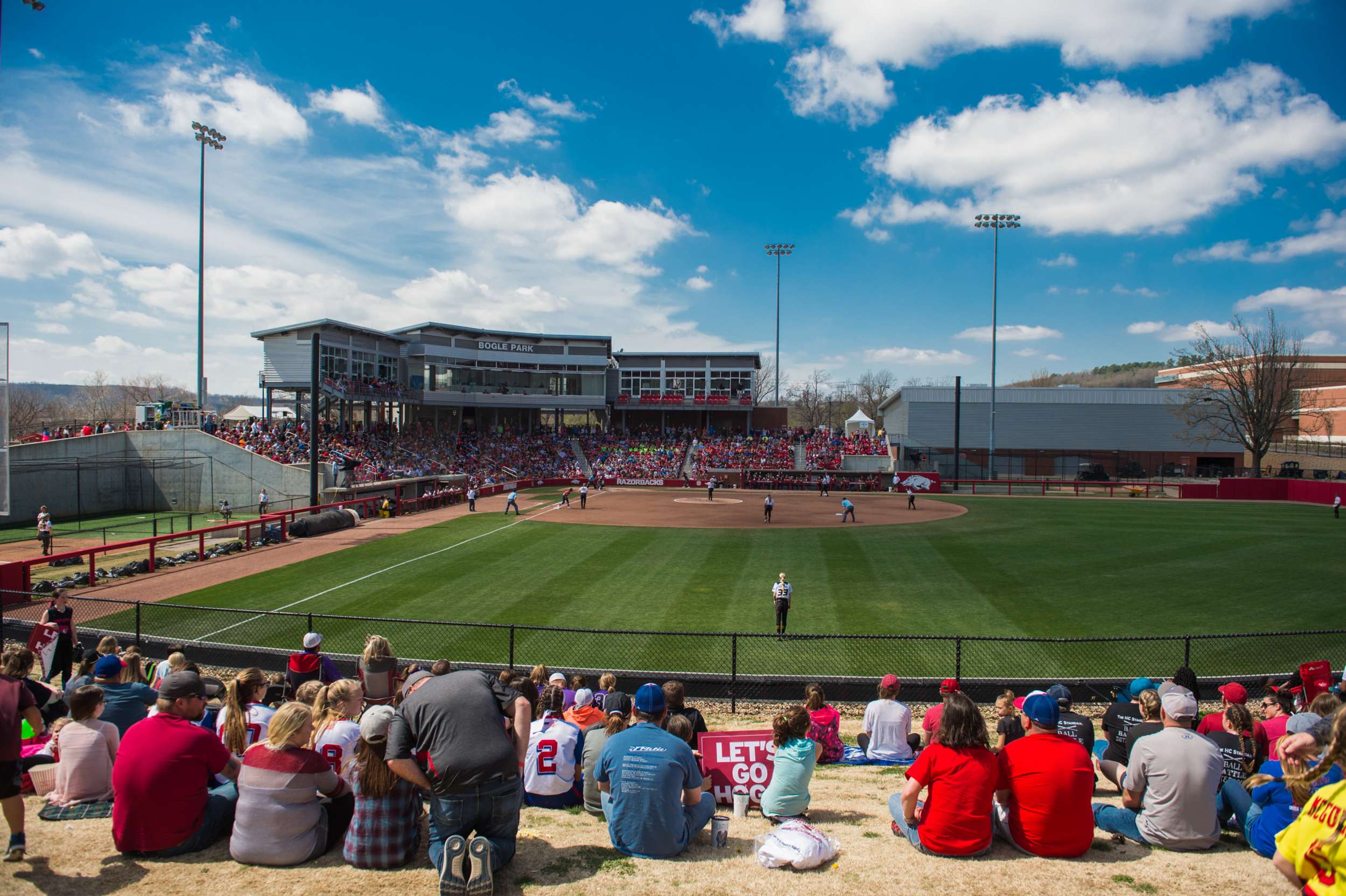 New Outfield Cabanas Coming to Bogle Park
FAYETTEVILLE – Just when Razorback softball couldn't get any better, fans will now have the opportunity to rent one of Arkansas's new outfield cabanas. The cabanas are located on the outfield berm at Bogle Park, the best seats in the house to watch the Hogs play this spring.
Priced at only $150 per game, each cabana rental will include 20 wristbands, creating a private, game-day atmosphere for you and your family and friends.
Each cabana includes a 20×10 tent space and outdoor patio space, a sofa and two lawn chairs for adequate seating and a table for your favorite game-day grub. The cabanas will also have two bar tables with stools for additional seating.
The cabanas will have flooring and side walls, keeping your warm during our cooler games and keeping in the cool air during the warm ones.
To reserve your Cabana, or for more information, please call the Razorback Ticket Center at 479-575-5151 or raztk@uark.edu.
Food packages are available upon request, including ballpark classic, tasty barbecue, a picnic package, desserts and drinks. For more information on food packages or to place your order, contact Josie Swander at jswander@levyrestaurants.com.