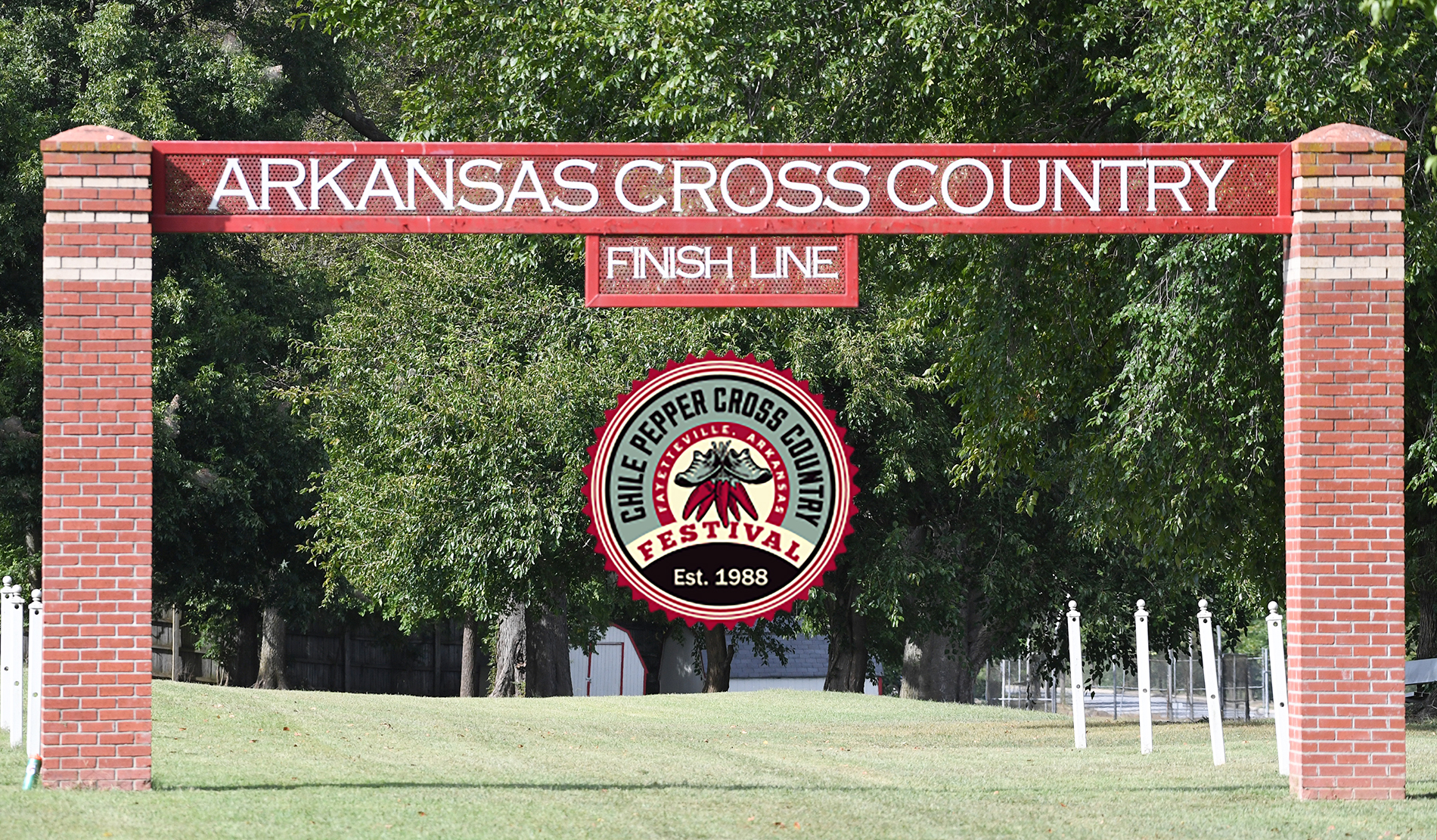 No. 13 Arkansas races in 34th annual Chile Pepper Festival
FAYETTEVILLE – No. 13 Arkansas races on its home course at Agri Park on Friday afternoon at 4:30 p.m. in the 34th annual Chile Pepper Festival, where the Razorbacks have won nine consecutive team titles.
Admission is free with collegiate races occurring on Friday while high school, junior high and open races are held on Saturday. Information on parking for each day is available here: https://www.chilepepperfestival.org/race/race-day-parking/.
A free live stream of all races will be made available by Hoka via RunnerSpace at the following link: chilepepperfestival.runnerspace.com.
Chile Pepper Festival – Schedule – Friday, Sept. 30, 2022
| | |
| --- | --- |
| 3:15 p.m. | Women's Collegiate Prairie Fire Pepper 5k |
| 3:45 p.m. | Men's Collegiate Prairie Fire Pepper 8k |
| 4:30 p.m. | College Women's 5k |
| 5:00 p.m. | McDonnell Memorial College Men's 8k |
| 6:00 p.m. | Awards |
"This is always one of the highlights of our schedule during the fall," stated Arkansas women's head coach Lance Harter. "It works out perfectly timing-wise to get us ready, ultimately, for the SEC meet and then the regional and national meets.
"This course is an exact parallel of what we will see at Ole Miss this year for the conference meet. So, this a great opportunity to rehearse what we ultimately want to do in the SEC meet."
The women's race will cover a 5,000m distance. A field of 32 teams, with schools ranging from Division I to junior college, will be in the same race as the Razorbacks.
Two programs nationally ranked in NCAA Division II include No. 27 Dallas Baptist and No. 30 Northwest Missouri. Competing in the first women's race, which starts at 3:15 p.m., is No. 25 Rogers State.
Division I teams scheduled to compete in the 4:30 p.m. race at the Chile Pepper Festival include Abilene Christian, Arkansas State, Central Arkansas, Houston, Kansas State, Little Rock, Louisiana, Oklahoma, Oral Roberts, SFA, Southern Miss, Tulsa, UL Monroe, and UT Arlington.
"We're excited about the opportunity to race, and we're going to run our whole team," noted Harter. "We're looking forward to the challenge at hand and being on the top platform of the podium. That's our goal."
Last season Arkansas claimed its ninth consecutive team title, scoring 45 points with Tulsa runner-up at 132, while also having the individual champion in Razorback senior Krissy Gear (16:24.3). Tulsa returns this season with Arkansas alum, Devin Clark, serving as an assistant coach with the Golden Hurricane.
"It's a meet that has benefited us, not only for an opportunity to race, but also an opportunity to recruit, said Harter. "We can see future talent, not only locally, but from neighboring states as well.
"One of our young ladies, Isabel van Camp, who is now one of our best runners, is a former high school champion at Chile Pepper. So, we're looking forward to finding the next Isabel."
While competing for Keller High School in Texas, van Camp won the 2018 high school division to lead Keller to the team title over Bentonville. With a winning time of 18:06.1, van Camp bettered the field by 24 seconds. The following season as an Arkansas freshman, van Camp covered the course in 17:46.2.
Now a three-time first-team All-American, van Camp recently finished 10th in the Oklahoma State Jamboree last weekend for her first race of the season. Even in running fewer 5k races in cross country on the collegiate level, van Camp now has a best of 17:16.6 from last year, while her best 6k time is 19:54.7 from the 2021 NCAA Championships.
In earning a trio of first-team All-America honors from cross country, indoor, and outdoor seasons during 2021-22, van Camp became the 17th Razorback to accomplish that feat and the 12th to achieve it in the same academic year.
"I'm so excited, since I haven't run Chile Pepper since my freshman year in college," said van Camp. "I ran it in high school a couple of times, and that was always such a special thing because it was a big road trip for our team. It was always one of the biggest races of our season.
"I'm really excited for different reasons now. Just to be at home and race on the course we practice on. I get to run with my teammates, and I think the best part of cross country is we are all running together as a team. That's really special."