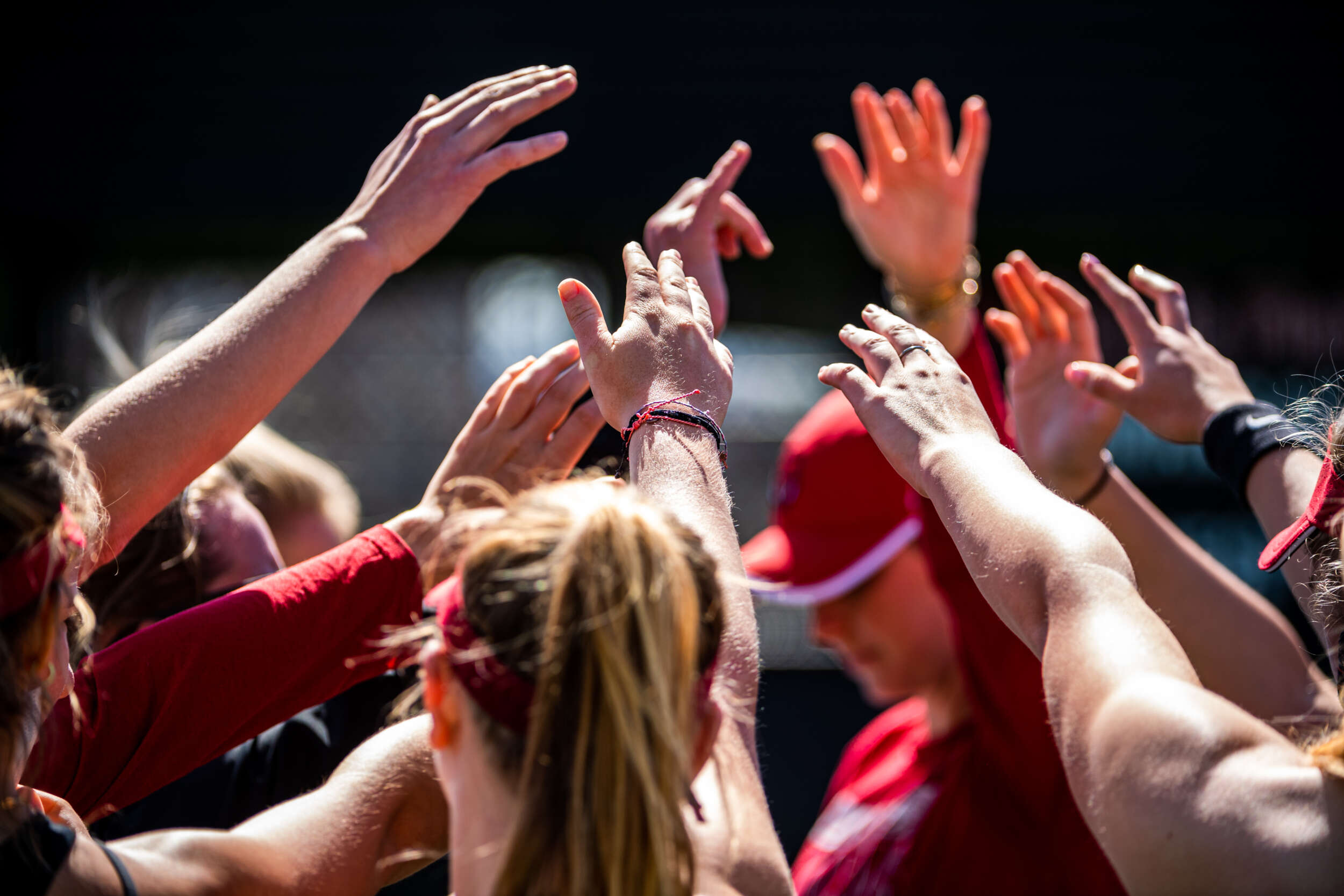 No. 20 Arkansas Falls to No. 39 South Carolina
COLUMBIA, S.C. – The No. 20 University of Arkansas women's tennis team dropped a 4-0 decision at No. 39 South Carolina on Friday, the loss is just the second this spring for the Razorbacks.
Arkansas came out strong against South Carolina's doubles duos but ultimately dropped the doubles point with losses on courts two and three. Razorback pair Morgan Cross and Indianna Spink fell to No. 20 Silvia Chinellato and Emma Shelton 6-1 and shortly after, Kelly Keller and partner Laura Rijkers dropped a 6-2 decision to Gamecock duo Ana Cruz and Alli Gretkowski.
The Razorbacks were on the hunt for four singles wins but South Carolina's momentum was too much to overcome. Rijkers was the first to finish for Arkansas, falling to Gretkowski on court five 6-1, 6-2. On court three, senior Tatum Rice dropped her first set to Chinellato 6-1 and despite making the right adjustments in the second set, dropped her match to Chinellato 6-1, 6-3.
South Carolina managed to clinch the match on court four, as Arkansas' Cross fought back against the attack of No. 93 Shelton. Cross showed great promise in the second set after losing the first, but eventually fell to Shelton in straight sets 6-1, 6-4.
There was no lack of gritty play in the Razorbacks today, with Keller leading one set none on court two against No. 36 Megan Davies. Freshman Indianna Spink was bouncing back on court one, leading No. 34 Mia Horvit 4-1 in the second set. Senior Lauren Alter was holding strong as Arkansas' No. 6, leading Cruz 1-0 in the second set after dropping the first 7-6 (6).
Sunday's match at Florida is set for a noon (CT) start. Live scoring links and access to Sunday's live stream is available on our schedule page, here.
Fans are encouraged to visit ArkansasRazorbacks.com for the latest information on all things Arkansas Women's Tennis. You can also find the Hogs on social media by liking us on Facebook (Arkansas Razorback Women's Tennis) and following us on Twitter and Instagram (@RazorbackWTEN).