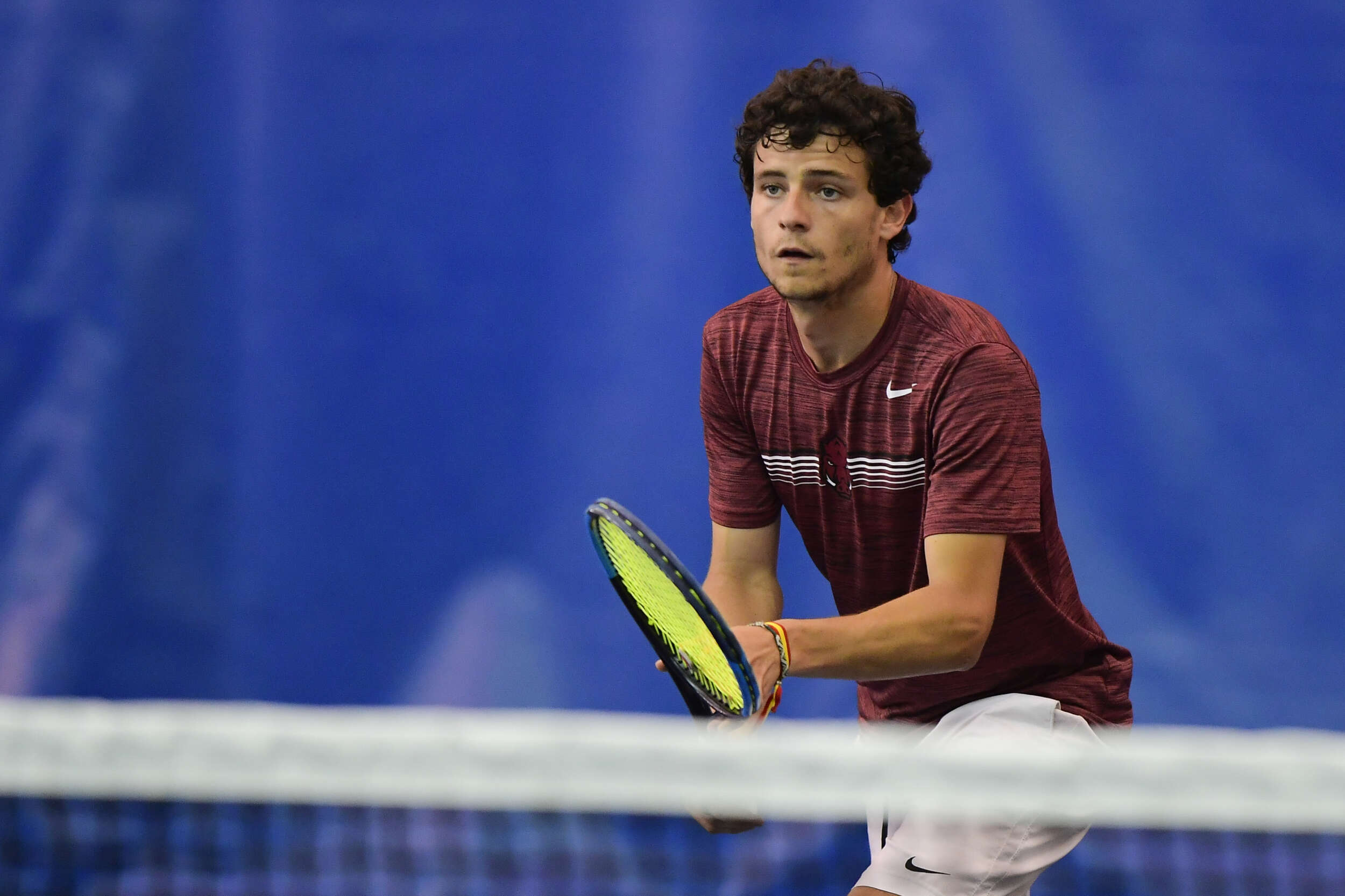 No. 26 Men's Tennis downed at Auburn, 4-0
AUBURN, Ala. – No. 26 Men's Tennis fell on Friday night at Auburn, 4-0. The Tigers earned the doubles point and won the first three singles courts.
Auburn took the No. 1, 4, and 5 spots to get the win with three courts that went unfinished. Melvin Manuel was on the verge of downing Tom Wright, playing with a 7-5, 6-5 lead before action was called. After dropping the first set tiebreaker on court two, Maxim Verboven held a 6-5 lead in the second stanza. Nico Rousset rebounded at the No. 3 position after falling the opening set to take the second, 6-3.
The Razorbacks will be back in Fayetteville for their SEC finale against Alabama on Sunday, April 11. First serve at the Billingsley Tennis Center is scheduled for 1:00 p.m. CT.