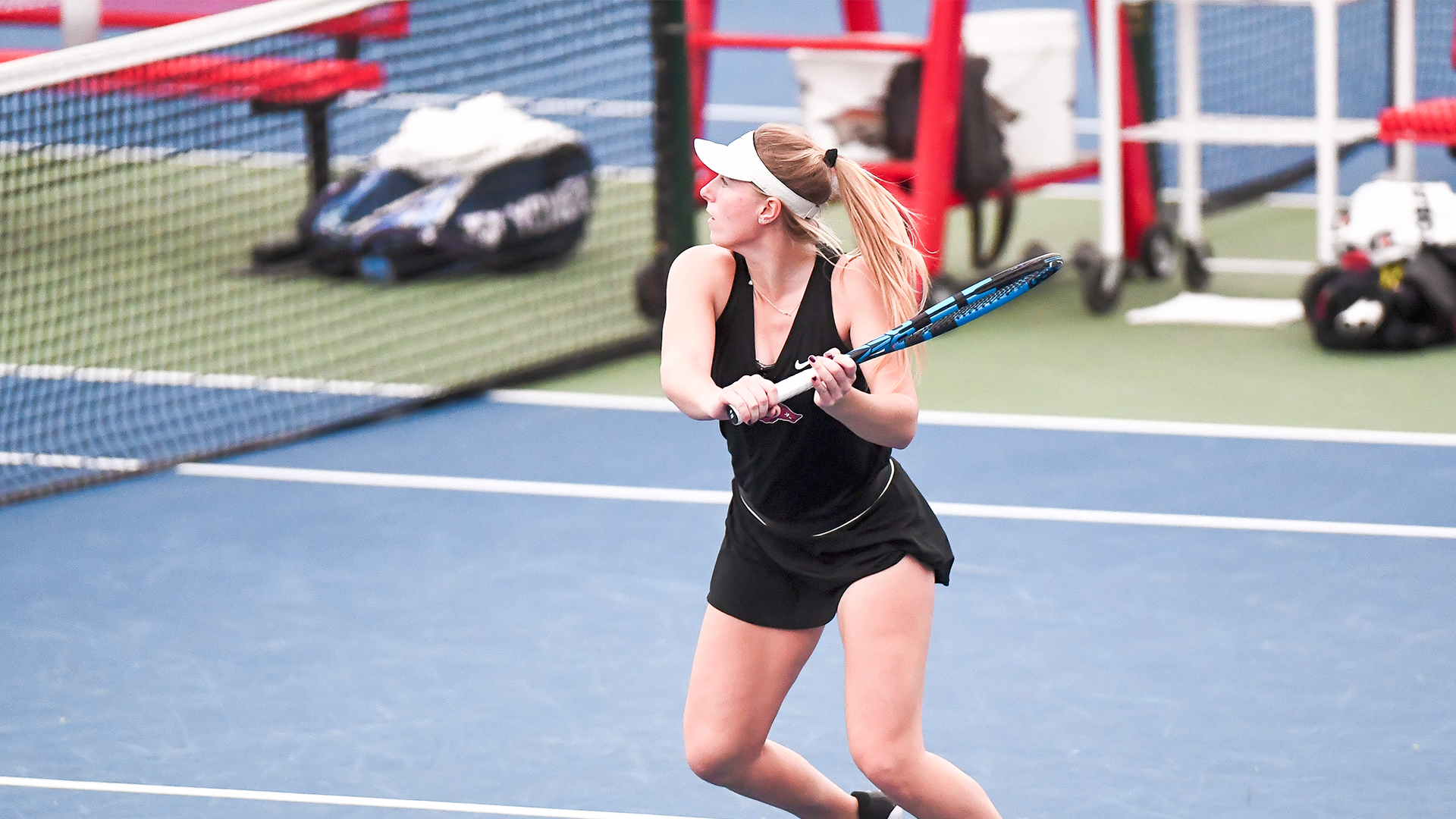 No. 49 Women's Tennis Fall to No. 20 Tennessee
KNOXVILLE, Tenn. – The No. 49 University of Arkansas women's tennis team dropped a 6-1 decision to No. 20 Tennessee on Sunday. With the loss, the Razorbacks fall to 6-5 overall and 0-2 in Southeastern conference play.
The Razorbacks once again were off to a quick start, taking the doubles point with wins on courts one and three. Senior Kelly Keller and freshman Carolina Gomez Alonso took a 6-3 win over Tennessee's Tomase/Aulia on court three to put the Razorbacks within one. The duo wins their third straight match together to move to 6-2 this dual season. On court one, Indianna Spink and Morgan Cross clinched the point for the Hogs with a 6-3 victory over Volunteers Mertena/Adeshina. The pair has now won eight-straight matches and are 9-1 overall.
The Volunteers came back quickly, taking four quick singles courts to clinch the match win. Tennessee's Daria Kuczer delivered the last point, defeating Indianna Spink 4-6, 6-1, 6-1 on court three.
The Razorbacks are back in action next weekend, continuing conference play on the road at No. 2 Texas A&M on Friday, March 10 and at No. 34 LSU on Sunday, March 12.
For the latest information on all things Arkansas Women's Tennis, follow the Hogs on social media by liking us on Facebook (Arkansas Razorback Women's Tennis) and following us on Twitter and Instagram (@RazorbackWTEN).