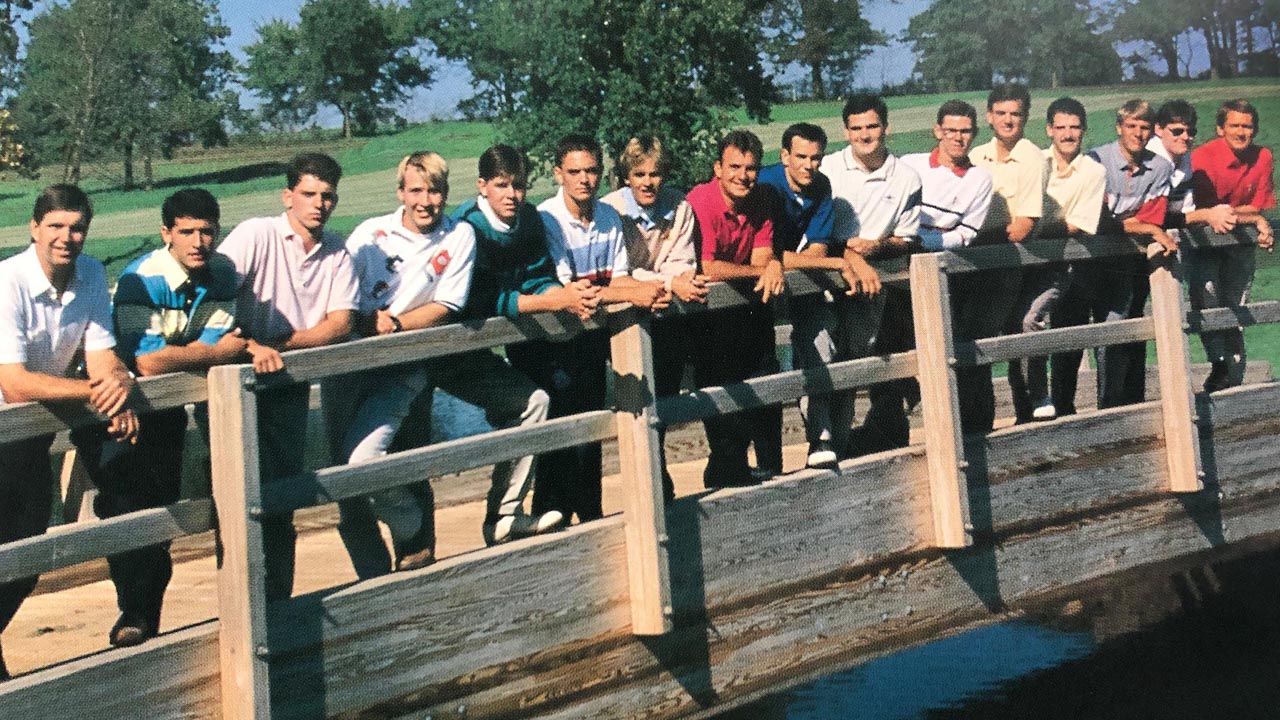 ON THIS DAY: Sikes Helps U.S. Win Walker Cup; Hogs Win NCAA Regional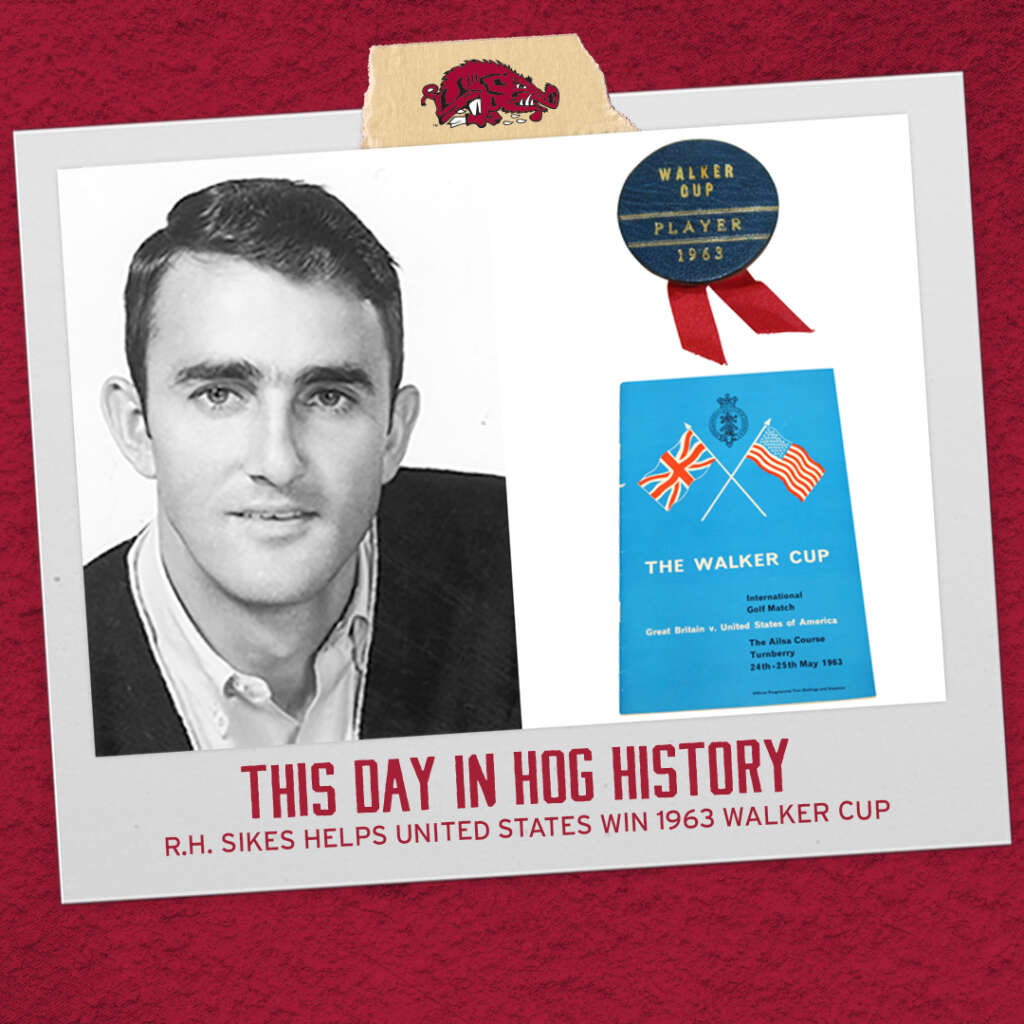 May 25, 1963 (South Ayrshire, Scotland) – One of the top amateur golfers of his time, Razorback R.H. Sikes helped the United States defeat Great Britain, 12-8, in the 1963 Walker Cup at historic Royal Turnberry.
With the United States down 6-3 after day 1, Sikes and Billy Joe Patton opened the final day with a 1-Up win in the morning foursomes. The United States would sweep the morning session to go up 7-6 then won the afternoon singles, 5-2, for the 12-8 victory.
Later in 1963, Sikes would win the NCAA Championship, finish runner-up at the U.S. National Amateur and quarterfinalist in the 1963 British Amateur. He was ranked #3 amateur in the nation. Sikes additionally won the 1961 and 1962 Amateur Public Links Champion, placed fifth at the 1961 and 1962 U.S. Amateur Championship and represented the United States in the World Amateur Team Championship.
May 25, 1991 (Bartlesville, Okla.) – Three Razorbacks finished among the top six to lead Arkansas to the 1991 NCAA Central Regional Championship, shooting a 5-under-par 859 at Hillcrest Country Club. Brothers Deane and Brenden Pappas finished runner-up and David White placed sixth.
The win remains the program's only NCAA Regional title and the 54-hole score of 859 was a school record at the time – now the fourth-best score at a Regional by Arkansas.
Deane and Brenden Pappas were both 4-under while White was 3-under as Arkansas defeated runner-up – and eventual national champion – Oklahoma State by four strokes. Also contributing to the win for Arkansas were Jack O'Keefe and Hans Haas.
The Razorbacks would go on to tie for ninth at the 1991 NCAA Championship.