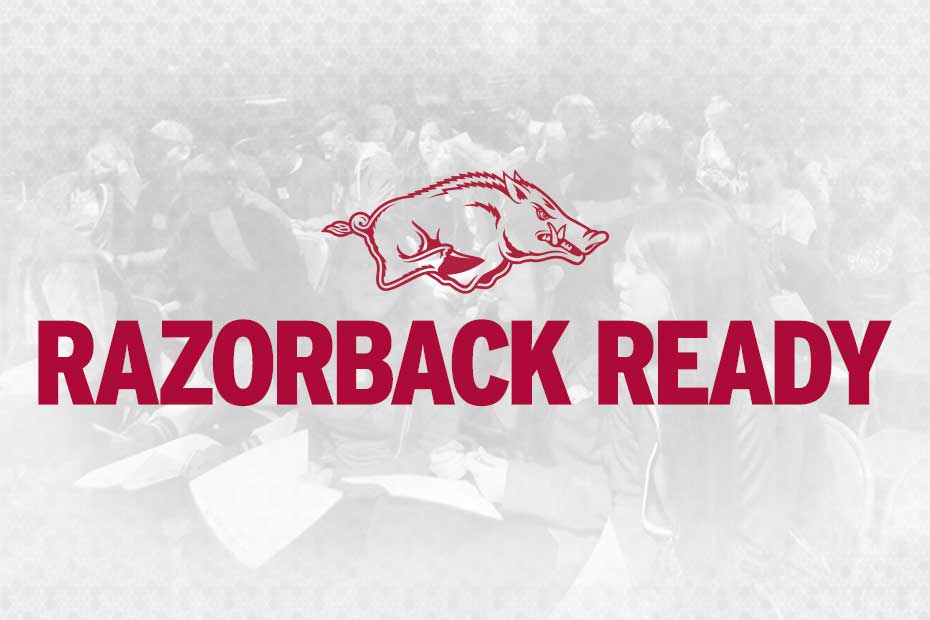 OSAS Takes Direct Approach to Financial Literacy
FAYETTEVILLE, Ark. – Universities around the country are striving to meet the changing needs of student-athletes and the Arkansas Razorbacks' Office of Student-Athlete Success (OSAS) has taken innovative approaches to current events by creating programming that directly addresses hot topics and the changing landscape of college athletics.
This article is the first in a five part series titled The Changing Landscape of College Athletics: Meeting the Needs of our Razorbacks that will highlight those efforts and the unique learning opportunities. The articles will focus on the education and instruction that will benefit the next generation of young professionals on the following subjects:
– Financial literacy
– Career education and job attainment
– Working with the Millennials and Generation Y
– The role of our Student-Athlete Advisory Committee (SAAC)
– Social spotting to help address risky behaviors
Arkansas' Financial Literacy Program focuses on personal budgeting, along with credit and debit workshops for student-athletes.
"The headlines are littered with professional athletes that have been the victim of financial fraud, gone bankrupt or run into a long list of severe financial situations," said Dr. Charles Small, the Director of Student-Athlete Development. "But the reality is very few graduate with the financial flexibility of professional athletes, which makes their margin of error that much greater. Our goal is to empower them with sound financial principles that can have a positive impact on their time in college and, most importantly, the rest of their life."
During the 2015 spring semester, staff members from the Razorback Business Office along with Mary Sanchez, a credit counselor from the Credit Council of Arkansas, hosted interactive activities such as 'Credit Card Jeopardy' and 'The Game of Life', in addition to presentations related to identity theft and good financial habits.
Small's comments mirror the academic research on the subject. In Inceptia's 2012 National Financial Capability Study of 962 first-year students from five colleges and universities across the United States, students answered 50 knowledge questions, based on five core competencies specified by the US Department of the Treasury Financial Literacy and Education Commission: Earning, Spending, Saving, Borrowing, and Protecting:
– None of the students scored in the "A" range; only 11% scored in the "B" range; 22% in the "C" range; and 67% either "D" or "F."
– 37% said that finances are a significant source of stress.
– 60% did not create a budget for the current school year.
– 31% do not regularly track expenses.
– 70% either currently have student loans or plan to borrow before they finish school.
The financial literacy education will continue into the upcoming academic year.  Freshmen and sophomores will take part in workshops that review a financial literacy module and attend interactive sessions with local and national guest speakers on a variety of fiscal topics.
"The information on personal budgeting, credit and debt taught all of us about how to avoid pitfalls in college that can affect us after we graduate," freshman women's golfer Shawn Rennegarbe said. "This is a very relevant subject matter for all college students and it's a big benefit to learn it early in my college career."
In the past, Small and his team in Student-Athlete Development have covered financial literacy as part of our personal development program. To meet the evolving needs of our student-athletes, the program will expand to include a curriculum sponsored by Dave Ramsey.
"Since this is my first year living off campus, it was nice to be informed about budgeting.  This program gave me a heads-up about what to expect and watch for in the future," added swimmer Leia Bates.
Juniors and seniors will take part in Dave Ramsey's Foundations in Personal Finance: College Edition.  The program goal is to teach student-athletes how to avoid debt, save, spend wisely and invest. The curriculum incorporates practical application of key financial principles through the use of online videos, quizzes, activities and case studies.
"We make a concerted effort to cater to the different learning styles of our student-athletes," said Small. "As a result, we incorporate guest speakers and personal reflection assignments which reinforce content presented in the online curriculum. Additionally, we account for stages of development. The younger student-athletes are engaged in person while the older student-athletes revisit certain topics while navigating the online curriculum."
Stay tuned to ArkansasRazorbacks.com as we cover in detail, the four other areas of programming within the The Changing Landscape of College Athletics: Meeting the Needs of Our Razorbacks.  For more information on Arkansas Athletics, follow @ArkRazorbacks, and @Hoglife_Develop on Twitter.