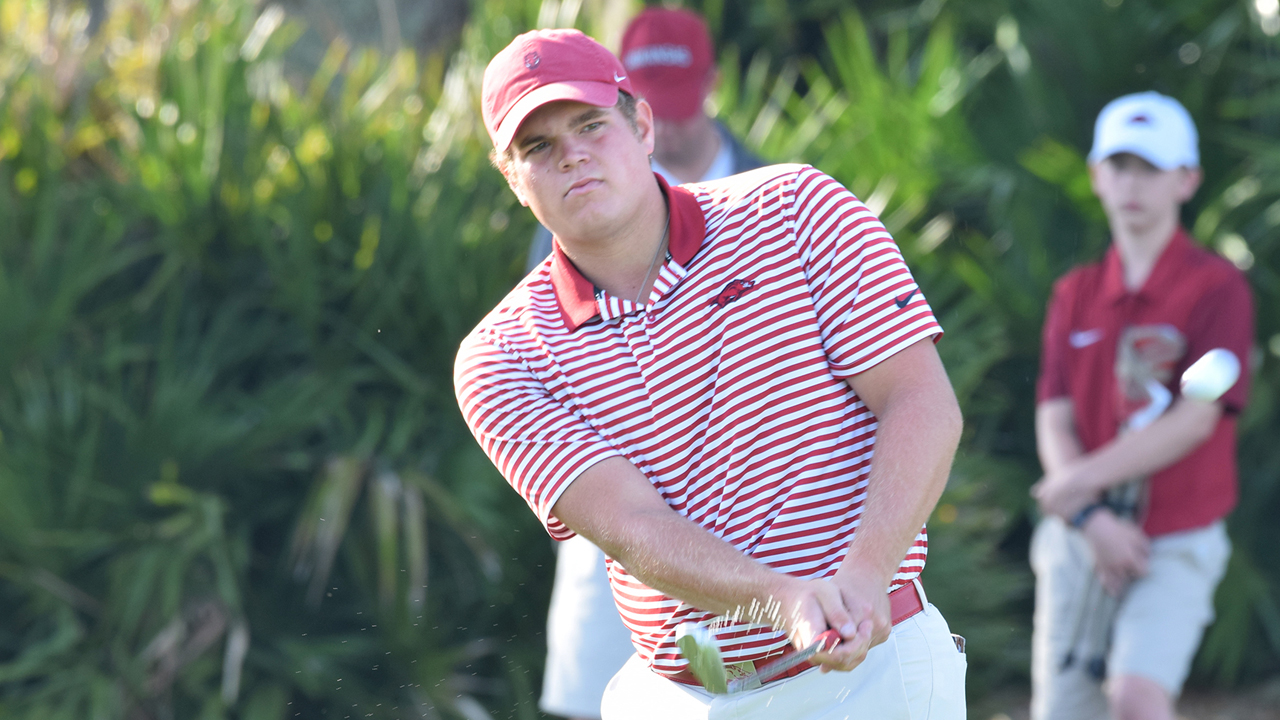 Overstreet Earns 2020 MacKenzie Tour Card
FAYETTEVILLE – Mason Overstreet shot a 4-under-par 284 to finish in a tie for seventh and qualify for the 2020 MacKenzie Tour of PGA Canada.
Overstreet, who had a hole-in-one on the par 3 17th in round three Thursday, carded a 2-under-par 70 in rounds one and two and shot an even-par 72 in rounds three and four to secure being fully exempt for the first six Tour events.
The MacKenzie Tour is set to begin May 28-31 with the Canada Life Open in Vancouver, British Columbia.
For more information on Arkansas Men's Golf, follow @RazorbackMGolf on Twitter.