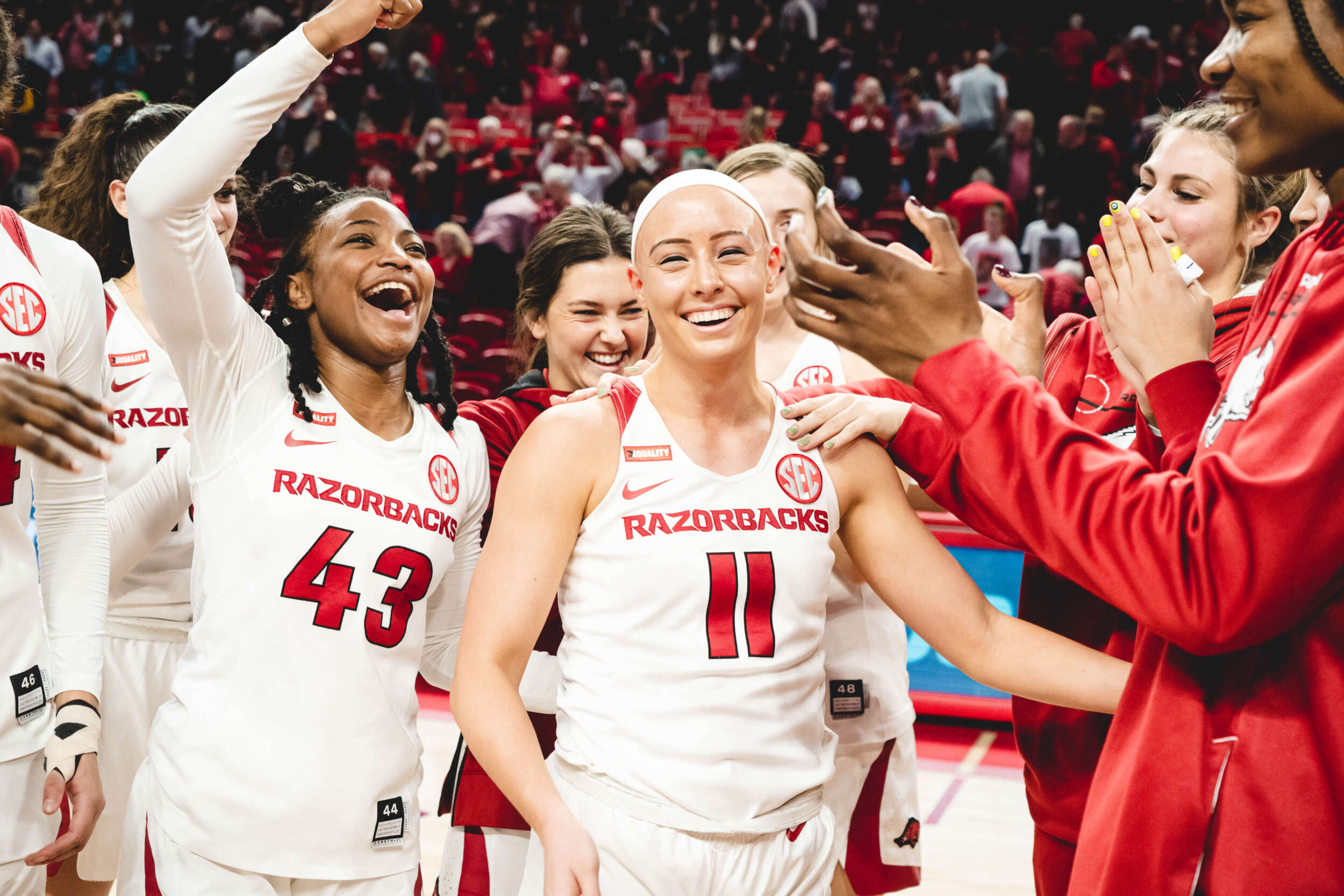 Paradise Jam Schedule Announced
The brackets and schedule for the 2022 U.S. Virgin Islands Paradise Jam have been released, as announced by the Basketball Travelers Inc. on Tuesday. Arkansas Women's Basketball, who was selected back in February as one of eight women's teams, will participate in the 23rd edition of the tournament from Nov. 24-26 held at the University of the Virgin Islands Sports and Fitness Center in St. Thomas. The men's event will tipoff the Paradise Jam from Nov. 18-21.
The women's field is split into two, four-team round-robin tournaments, the Island and Reef tournaments. The Hogs will play in the Reef Tournament along with Northern Arizona, Clemson and Kansas State. A champion in each tournament will be crowned following the final game. Arkansas' schedule is as follows:
Thursday, Nov. 24 at 5:45 p.m. vs. Northern Arizona
Friday, Nov. 25 at 8 p.m. vs. Clemson
Saturday, Nov. 26 at 8 p.m. vs. Kansas State
All times CT
"Early season tournament settings against other postseason caliber teams is a great way for us to prepare for the SEC," said Head Women's Basketball Coach Mike Neighbors.
All Paradise Jam games will be streamed on ESPN3. Fans wanting to travel to Saint Thomas to see the Hogs play during Thanksgiving weekend can purchase a travel package that will be available for sell at a later date. For more information leading up to the tournament, visit paradisejam.com.
The Hogs' full non-conference schedule will be released soon.
 OPPONENT BREAKDOWN
Northern Arizona
2021-22 record: 17-14
Conference finish: 5th/11
Head-to-head record: 0-0
Last time played: N/A
Clemson
2021-22 record: 10-21
Conference finish: 13th/15
Head-to-head record: 3-0 (Arkansas leads)
Last time played: W, 79-63, Dec. 2, 2007 in Fayetteville
Kansas State
2021-22 record: 20-13
Conference finish: 6th/10
Head-to-head record: 3-3 (series tied)
Last time played: W, 81-72, Dec. 7, 2019 in Fayetteville
More Information
For more information about Arkansas Women's Basketball, follow us on Twitter and Instagram at @RazorbackWBB and on Facebook at Facebook.com/RazorbackWBB. Be sure to subscribe to our YouTube Channel, "Kickin' It In The Neighborhood" for an inside look at the Razorback women's basketball program and check out The Neighborhood podcasts at CoachNeighbors.com.