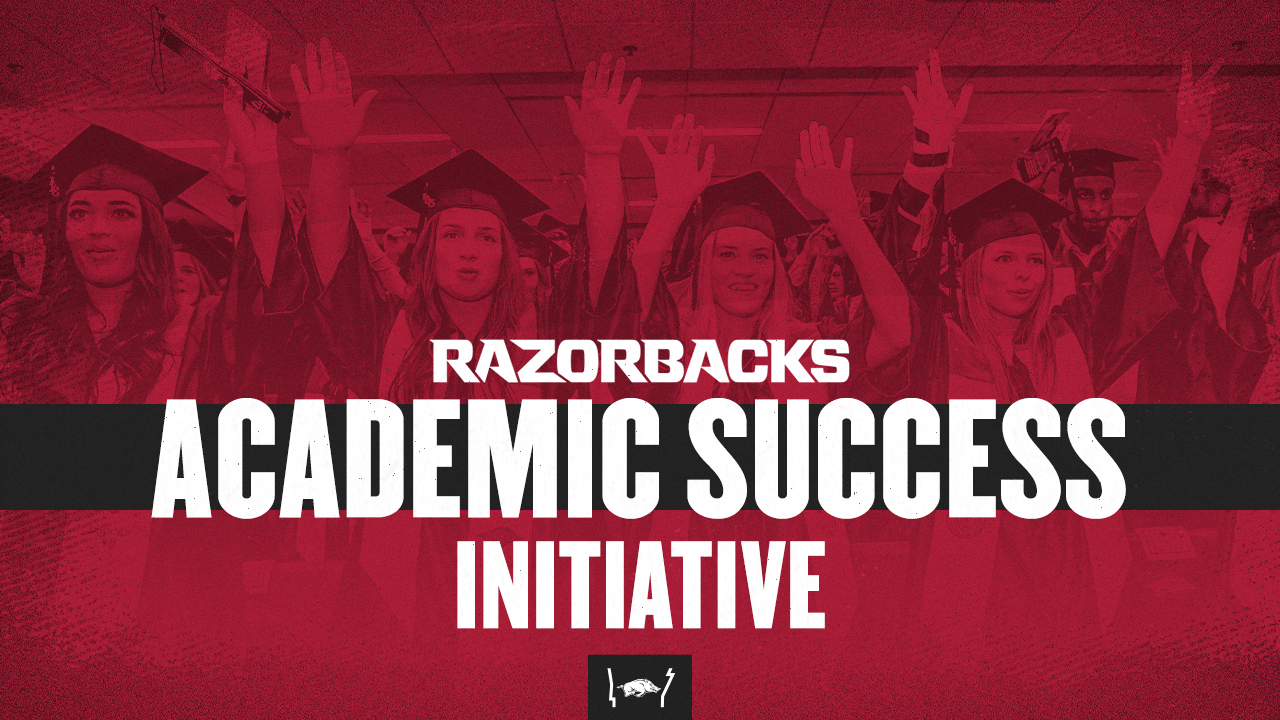 Razorback Academic Success Initiative Launched
FAYETTEVILLE, Ark. – Through its mission to build champions and Razorbacks for Life, Arkansas Athletics is always focused on the success of student-athletes, both on and off the playing field. Now, through the Razorback Academic Success Initiative, University of Arkansas student-athletes will have an opportunity to receive educational benefits and earn academic achievement awards for their academic success and advancement toward graduation.
Based on recent changes in NCAA legislation, related to the verdict in Alston vs. NCAA case, student-athletes are now eligible to receive items related to supporting their education as well as financial awards related to academic success (up to $5,980 per academic year) as designated by individual institutions.
"As we prepare our 465+ Razorback student-athletes for success now and in the future, earning a college degree is integral to that plan," Vice Chancellor and Director of Athletics Hunter Yurachek said. "The Razorback Academic Success Initiative is designed to supplement our investment in the education of our student-athletes as well as incentivize their advancement toward their degree. The success of our program is defined not just in terms of on field wins and losses, but also in the names of our student-athletes engraved on the Senior Walk, as graduates of the University of Arkansas."
As part of the initiative, University of Arkansas may provide student-athletes laptop computers, calculators, basic supplies, and other items to assist in their academic efforts. Student-athletes will be eligible to receive an academic achievement award each semester.
To qualify for benefits of the Razorback Academic Success Initiative, student-athletes must:
Be in good academic standing with the University of Arkansas, the SEC, and the NCAA
Complete applicable percentage of degree completion benchmarks, including grade point average and hours earned towards a degree
Be an active member of a team roster at the end of the semester
Conduct themselves in a manner to maintain good standing on campus and within the community
During the 2020-21 academic year, 100 percent of Razorback student-athletes who exhausted their athletic eligibility, earned their college degree.